Two weeks after their dramatic rescue from a cave in northern Thailand, young members of a Thai soccer team are preparing to be ordained as novice Buddhist monks.
Eleven players on the Wild Boars soccer team had their heads shaved, donned simple white robes and offered prayers on Tuesday at Wat Pha That Doi Wao, a temple in Chiang Rai province, the Associated Press reports.
The boys plan to join local temples as novices for nine days starting on Wednesday, to give thanks for their safety and to honor a volunteer diver who died during the long rescue effort. Their time in the temples will include meditating, praying, and performing charitable deeds.
The main ordination ceremony will take place on Wednesday, according to The Associated Press.
The boys' 25-year-old coach, Ekapol Chanthawong, will be ordained as a monk since he has already lived as a Buddhist novice for a decade.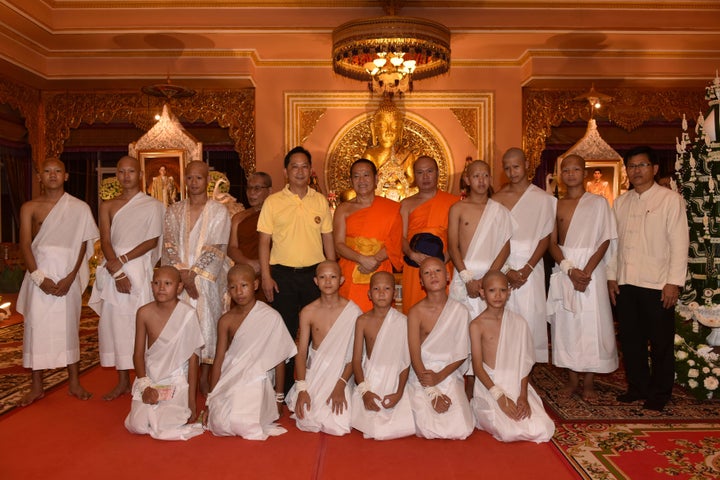 On Tuesday, the Wild Boars team members lit candles and placed sweet drinks and fruit in front of Buddhist statues. Hundreds of well-wishers attended the ceremonies, which were broadcast live on Facebook by local authorities.
"They should spend time in a monastery. It's for their protection," Seewad Sompiangjai, grandfather of one of the boys, told the BBC. "It's like they died but now have been reborn."
Watch the ordination rituals below.
One of the 12 members of the team, 14-year-old Adul Sam-on, is not participating in the ordination activities because he is Christian. The teen is reportedly attending a church to perform a separate thanksgiving ceremony.
The team became trapped by floods inside the Tham Luang Nang Non cave in northern Thailand on June 23. Chanthawong and his players, ranging in age from 11 to 16, remained in the cave for over two weeks while an international team of experts planned their rescue.
The complex operation, which captivated many around the world, ended on July 10. Team members were taken to a local hospital and released to their homes last Wednesday.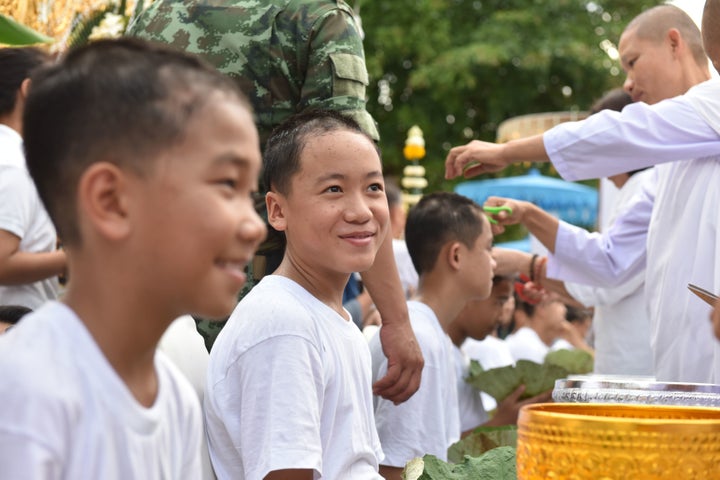 Chiang Rai Gov. Parchon Pratsakul told the AP that the players' mental and physical health is slowly improving. The government has imposed a temporary ban on media speaking to the boys. Violators of the ban could face prosecution under Thailand's child protection laws, The New York Times reported.
It's common for males in Thailand, where the dominant religion is Theravada Buddhism, to join a local monastery at some point in their lives. Buddhist families believe the practice helps them accumulate merit and generate good karma, which helps people on the road to enlightenment.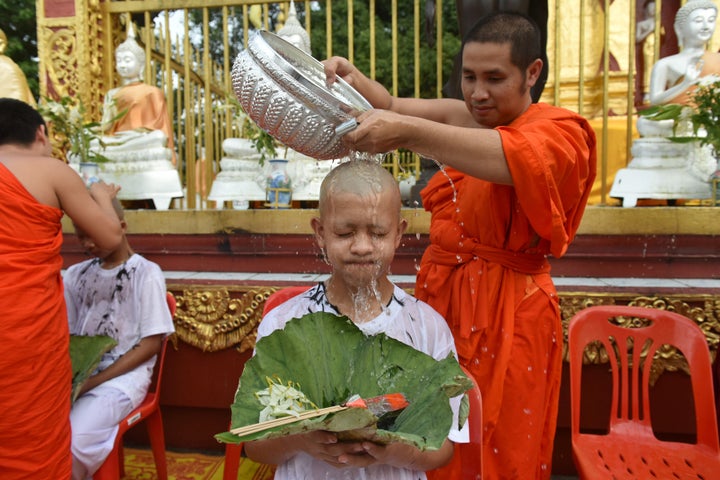 The rescued boys plan to dedicate the merit they achieve by temporarily entering monkhood to Samarn Gunan, the 38-year-old former Thai navy SEAL who died on July 5 while trying to deliver oxygen tanks to the cave. In Thai culture, getting ordained in honor of a loved one is of the biggest tributes a Buddhist can offer.
"Ordinations are supposed to give us peace of mind," Sangiemjit Wongsukchan, mother of one of the boys, told the AP. "We can only do this for nine days because then he will have to go back to study and prepare for exams. Back to his normal life."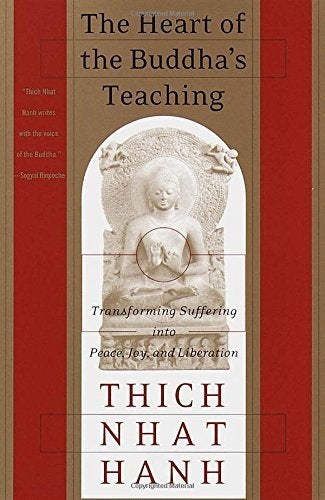 12 Books To Dive Into Buddhism