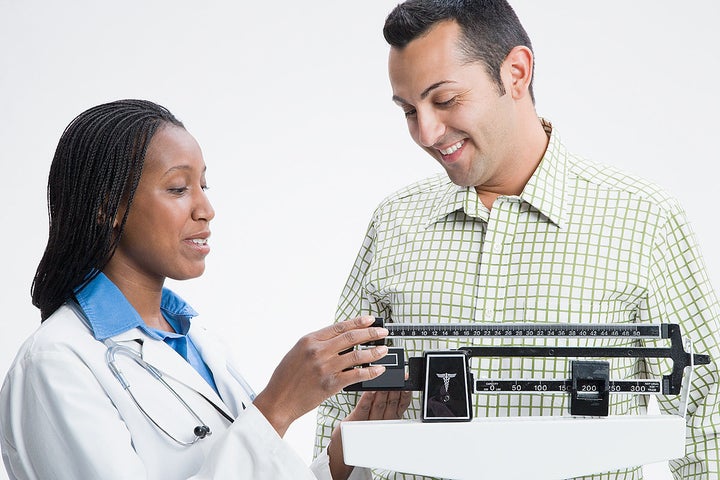 Recently, at a small gathering in Martha's Vineyard, the economist Larry Summers spoke about the nation's narrow escape from economic depression. Dr. Summers addressed the even larger impending risks to our economy if the costs of health care are not successfully addressed now.
He was asked how we could control these costs without tackling the root causes of the problem. The chronic diseases that affect 160 million Americans account for 78 percent of our $2.1 trillion in annual health care costs. Lifestyle and environmental factors -our diet, sedentary lifestyle, smoking, and chronic stress--are the most important underlying causes of these diseases.
But most believe that doctors don't "do" lifestyle. Dr. Summers dismissed "lifestyle" as a community and public health issue that was already included in the current plan. He didn't understand that physicians can and must do lifestyle medicine to effectively treat disease and dramatically reduce health care costs. Lifestyle factors leading to chronic diseases such as heart disease, diabetes, obesity and cancer are the domain of doctors and not merely a "public health problem."
Like most Americans, we felt inspired by President Obama's recent speech on health reform. Unfortunately, what was missing was a single reference or way of addressing diet, exercise, smoking, stress, or anything related to the lifestyle that are the real cause of poor health and high costs.
Lifestyle medicine is not just about preventing chronic diseases but also about treating them, often more effectively and less expensively than relying only on drugs and surgery. Nearly all the major medical societies recently joined in publishing a review of the scientific evidence for lifestyle medicine both for the prevention and TREATMENT of chronic disease. There is strong evidence that this approach works and saves money. Unfortunately, insurance doesn't usually pay for it. No one profits from lifestyle medicine, so it is not part of medical education or practice. It should be the foundation of our health care system.
For example, the recent "EPIC" study published in the Archives of Internal Medicine studied 23,000 people's adherence to four simple behaviors: not smoking, exercising 3.5 hours a week, eating a healthy diet (fruits, vegetables, beans, whole grains, nuts, seeds, and low meat consumption), and keeping a healthy weight (BMI
This study is only one among a large evidence base documenting that lifestyle intervention is often more effective in reducing cardiovascular disease, hypertension, heart failure, stroke, cancer, diabetes and all cause mortality than almost any other medical intervention. It is because lifestyle addressing not only risk factor modification or reduction, but addresses the fundamental biological mechanisms of inflammation and oxidative, altered gene expression resulting metabolic dysfunction at the root of chronic disease. This distinction between risk factors and causes is an important one. High blood pressure, high cholesterol, elevated C-reactive protein, or glucose are not in and of themselves the real causes of chronic disease, but simply surrogate markers that are the EFFECTS of how we eat, how much we exercise, how we respond to stress, and the effects of environmental toxins.
"Prevention" therapies as written into current health care bills are public health and community based wellness initiatives, or payment for early detection of disease with mammograms, colonoscopies and other screening tests. As the Congressional Budget Office recently indicated, early detection without treating the major underlying causes of chronic diseases--our lifestyle choices-- may actually add to costs.
For example, a mammogram does not prevent breast cancer; it may find it sooner when it is more easily treated, but hundreds or thousands of women must be tested to find one cancer. The argument for this type of "prevention" is necessary and moral, but not economic.
While health insurance reform is important, it is insufficient. We must not only change who is covered but also what is covered to include personalized lifestyle medicine if we are to make current treatments more effective and less costly.
Doctors leading teams of health care providers must practice lifestyle medicine and receive adequate reimbursement for health care to be sustainable. Otherwise, the cost of treating chronic diseases is projected to bankrupt Medicare by 2017. Established financial interests drive research and delivery of care based on medication and surgery. There are no incentives to drive doctors to treat disease with lifestyle medicine. Changes in policy, reimbursement, research, education and clinical care encouraging doctors to practice lifestyle medicine must take center stage in health care reform.
This approach addresses the underlying causes of disease--turning off the faucet around an overflowing sink instead of mopping up the floor. When the underlying lifestyle causes are not addressed, medications to treat chronic diseases usually have to be taken for a lifetime. If the causes are addressed, patients are usually able to reduce or stop taking these medications and often avoid surgery (under their doctor's supervision).
Our nation is actively debating whether we can both provide access to health care for all Americans and reduce costs at the same time. We cannot do either if we continue to provide the same type of health care. Giving 47 million more people access to our current methods of treatment for chronic disease only with medications, procedures and surgery will surely cost more and offer less than the widespread application of lifestyle medicine to our health care crisis.
Personalized lifestyle medicine is a high-science, high-touch, low-tech, low-cost treatment that is more effective for the top five chronic diseases than our current approaches. Yet is it not taught in most medical schools, practiced by most physicians, nor delivered in most hospitals or health care settings. If lifestyle treatments were applied to all patients with cardiovascular disease, diabetes, metabolic syndrome (obesity), prostate cancer, and breast cancer, then net health care expenditures could be reduced by $930 billion over 5 years, according to analysts from the Cleveland Clinic. This will result in dramatically better health and quality of life.
On August 6, 2009, Senator Ron Wyden [D-OR] introduced new legislation, the "Take Back Your Health" Act (S. 1640) that includes payment for intensive lifestyle medicine as treatments, not just prevention. This legislation has bipartisan co-sponsorship by Senator John Cornyn (R-TX) and Senator Tom Harkin (D-IA). We worked closely with these Senators to help craft this initiative.
This pending legislation, or changes in Medicare policy, can make it feasible for intensive lifestyle treatments to take hold in medical care.
It will reinvigorate primary care medicine and drive the transformation of existing health care institutions, medical schools, postgraduate education and insurers to meet the demand for interventional lifestyle treatment of chronic disease.
It will induce doctors to learn and practice lifestyle medicine, both because it works better for their patients, and physicians will be paid to do it.
It will support the development of a wellness- and health-based economy rather than one based on sickness and chronic disease. If lifestyle medicine becomes central to the practice of medicine, our sick care system will be transformed into a health care system.
Mark Hyman is Vice Chair of The Institute for Functional Medicine, Dean Ornish is Clinical Professor of Medicine at the University of California, San Francisco, and Mike Roizen is Chief Wellness Officer and Chair of the Wellness Institute at Cleveland Clinic.
Popular in the Community