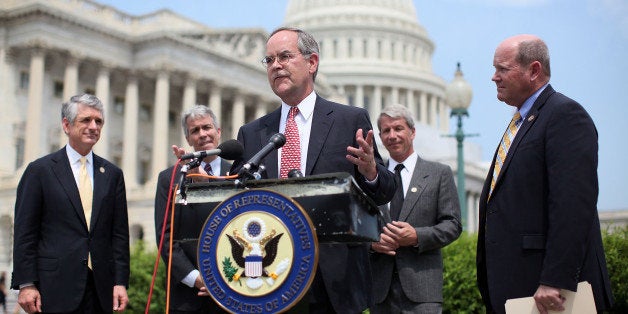 WASHINGTON -- In an effort to reduce a gender bias that is leaving women exposed to critical health risks, new legislation would require federally funded research to perform trials on both male and female animals, cells and tissue.
Studies backed by the National Institutes of Health have been required to test both males and females in studies involving human subjects for the last two decades, but studies that involve non-human animals, cells and tissue are not required to do so, as Reuters has reported. This oversight has produced a male bias in research, meaning that scientists may overlook critical differences in the way that drugs affect men and women differently.
"I was shocked that something as basic as treating men and women the same had often been overlooked in clinical trials," said Rep. Jim Cooper (D-Tenn.) in an interview with The Huffington Post. "It seems a question of basic fairness."
Cooper and Rep. Cynthia Lummis (R-Wyo.) are co-sponsoring the Research for All Act to address these disparities.
In a recent study, researchers from Brigham and Women's Hospital in Boston found that research that failed to consider the different effects on both genders could have severe consequences for women.
"Medical research that is either sex- or gender-neutral or skewed to male physiology puts women at risk for missed opportunities for prevention, incorrect diagnoses, misinformed treatments, sickness and even death," the researchers concluded.
Cooper said he first learned about the issue from a "60 Minutes" report in February that highlighted the ways in which the sleeping drug Ambien affects men and women differently.
Last year, the Food and Drug Administration cut the recommended dosage of Ambien in half for women after the agency found that women were metabolizing the drug in a way that caused higher levels to remain in their bloodstream than in men. Women who took the same dosage as men were at risk of waking up the next day and being unknowingly impaired when performing certain activities, such as driving, according to "60 Minutes." Ambien is now the only drug on the market that the FDA recommends different dosages of for men and women.
According to Reuters, the NIH has already taken its own steps to address the differences in gender testing. Beginning Oct. 1, it will require scientists seeking NIH money to explain how they will test both male and female cells and animals in preclinical trials.
Cooper said that his bill is "designed to make sure the NIH keeps its word."
The bill would toughen the standards for clinical trials by requiring that any drug expedited by the FDA be tested for both men and women. The bill also would quicken the path to FDA approval for drugs that have been extensively tested on both genders to remove bias, Cooper said.
The bill is supported by two dozen health and women's organizations, including the American Heart Association, the National Center for Health Research and the National Organization for Women.
"With larger, well-designed trials in place to track how women and men react to different life-changing drugs, NOW is confident that women will be now able to access more effective treatments for health issues with disparate gender impacts," the National Organization for Women said in a statement.
Cooper said that despite the bipartisanship co-sponsorship of the Research for All Act, he knows its chances of passage in the current Congress, so close to the midterm elections, are slim. Still, he said, he hopes there will be movement next session.
"The current trend in the industry is for shorter, faster, cheaper trials," he said. "We need to make sure that women are not being discriminated against in that effort."
CORRECTION: A previous version of this article misidentified Cooper as a Republican. He is a Democrat.
Before You Go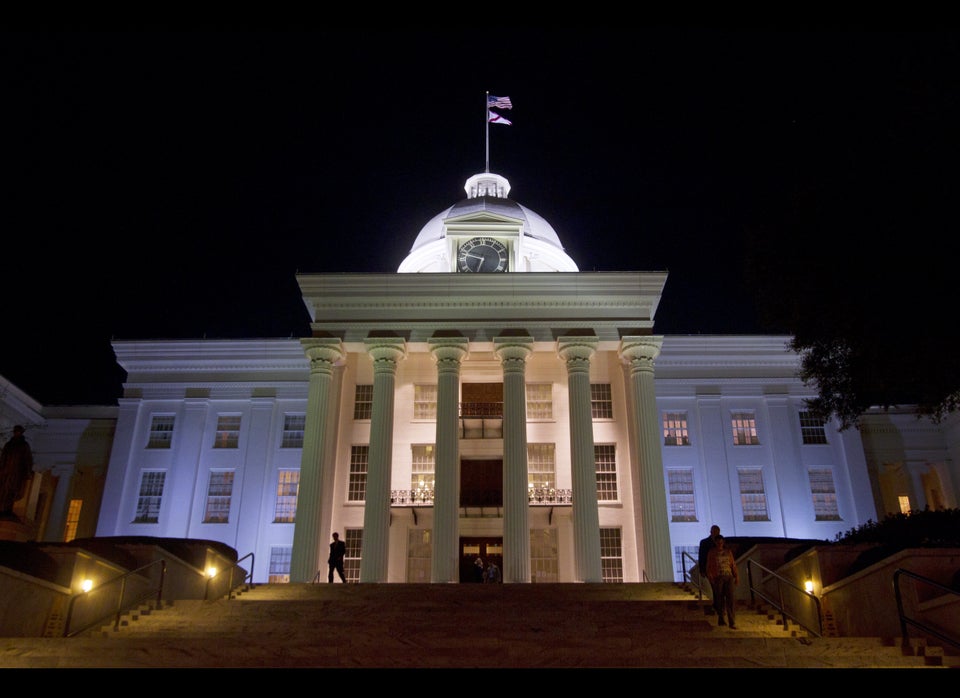 U.S. State Capitol Buildings
Popular in the Community