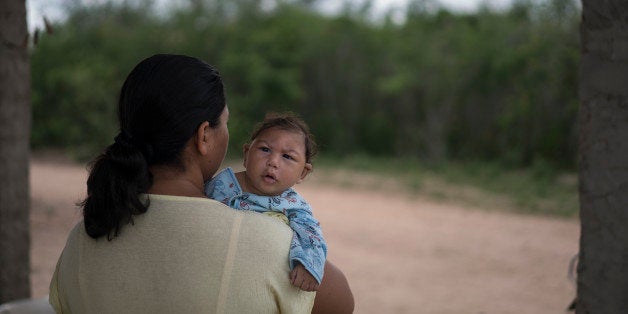 When the Zika virus epidemic erupted in Brazil last year, public health officials took swift action because the virus was linked to an alarming birth defect: microcephaly, a condition in which babies are born with very small heads and possible neurological damage.
We know now that Zika virus infection, which is spread primarily through the bite of an infected mosquito, is a cause of microcephaly and other serious developmental defects, and has been linked to other problems, including miscarriages and stillbirth.
While our attention is rightly focused on vaccine development, mosquito control, and other measures to prevent the spread of Zika, it is also important that we in the public health community identify optimal approaches to treat and care for the generation of children exposed to the virus in the womb.
Our current information is limited because most suspected cases of Zika-related birth defects have involved pregnant women with symptomatic Zika virus infection, while the majority of Zika virus infections do not produce symptoms such as rash, fever, joint pain, and conjunctivitis (red eyes). We need to know much more about the health outcomes for children born to women with asymptomatic Zika infections.
Our understanding of Zika-related fetal complications also skews toward the more extreme and visible birth defects, such as microcephaly. However, a focus on head size may provide false reassurance to doctors and families because other brain abnormalities associated with Zika infection, such as ventriculomegaly (an enlargement of brain ventricles) and intracranial calcifications (calcium deposits in the brain tissue), may occur in children with normal-sized heads. These and similar conditions can be severe and have significant effects on a child's long-term development.
Studies are underway to monitor pregnant women in regions where the virus is spreading--not only to discern the risk of adverse outcomes for a woman infected during her pregnancy (whether she has symptoms or not), but also to document the full spectrum of infant outcomes related to Zika virus exposure. For example, we need a better understanding of Zika virus-related eye and hearing abnormalities, as well as neurobehavioral effects such as altered motor function and stiffness.
A new NIH-funded study in Zika-endemic areas of Latin America and the Caribbean will closely follow up to 10,000 pregnant women to determine if they become infected with the virus and, if so, what outcomes result for both mother and child. Researchers also will follow the infants, including those who show no signs or symptoms, for at least one year after birth to evaluate their developmental milestones. The CDC has also developed a registry for Zika-exposed women and infants in the United States. Data collected through these studies and systems will be used to inform pregnant women on the risks of Zika, to update recommendations for clinical care, and to improve efforts to prevent Zika infection during pregnancy.
It is important to acknowledge that parents, families, caregivers, and health care professionals could be contending with these and other outcomes for many years to come. We know that children exposed to different infections in the womb are more susceptible to long-term health issues, such as developmental delays and learning disabilities. We learned much over the years on how to care for these children, but more research will be critical to address the specific of needs of children affected by Zika virus, so that we can provide optimal care and treatment and help them achieve their full potential for healthy and productive lives.