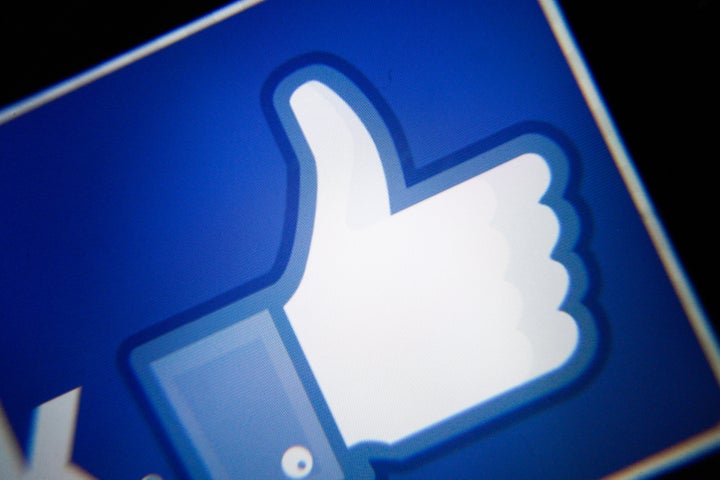 There's been plenty of research that says people who have strong social networks ― family and friends ― live longer. But do Facebook friends count in that tally?
A UC San Diego study of 12 million Facebook users says they do with one caveat: This happens only when Facebook helps you reinforce and enhance your real-world connections. In other words, "likes" from strangers really don't matter.
The study ― which the researchers say is an association study and cannot identify causation ― was just published in the Proceedings of the National Academy of Sciences. 
In an era where many of us spend more time online and less time with our real-life friends, the research documents for the first time that what occurs online in terms of social interaction may matter. 
"Interacting online seems to be healthy when the online activity is moderate and complements interactions offline," said one of the study authors, William Hobbs, in a press release. Hobbs, who worked on the study as a UC San Diego doctoral student in political science and is now a postdoctoral fellow at Northeastern University, said, "It is only on the extreme end, spending a lot of time online with little evidence of being connected to people otherwise, that we see a negative association."
Senior author James Fowler, professor of political science in the UC San Diego Division of Social Sciences and of global public health in the UC San Diego School of Medicine, said, "Happily, for almost all Facebook users, what we found is balanced use and a lower risk of mortality."
The researchers found that the average Facebook user is about 12 percent less likely to die than someone who doesn't use the site. But that's the researchers' crudest measure, they note, and may be due to social or economic differences between the user and non-user groups.
Among people who do use Facebook, the researchers looked at numbers of friends, numbers of photos and status updates, numbers of wall posts sent and messages sent, to see if people who were more active lived longer. 
People with average or large social networks, in the top 50 to 30 percent, lived longer than those in the lowest 10 percent ― a finding consistent with classic studies of offline relationships and longevity.
Those on Facebook with highest levels of offline social integration (measured by posting more photos, which suggests face-to-face social activity) had the greatest longevity. Online-only social interactions, like writing wall posts and messages, showed a nonlinear relationship: Moderate levels were associated with the lowest mortality.
Facebook users who accepted the most friend requests lived the longest, the study found.
One guy who needs no convincing that Facebook may be a life-saver is Chris Thomas from Pittsburgh. Thomas fell out of his wheelchair and was slipping in and out of consciousness. He managed to reach his smartphone, which had been left open to the Facebook app, and he posted this somewhat incoherent message:
The response was rapid as his friends around the country dropped whatever they were doing and leapt into action. Out-of-state friends contacted in-state ones. In some cases, they didn't know each other personally and all they had in common was Thomas.
As he lay on the floor helpless, he saw his phone beeping and a text appeared. His friend Brad had summoned the EMT; help was coming.
Nice.
Calling all HuffPost superfans!
Sign up for membership to become a founding member and help shape HuffPost's next chapter
BEFORE YOU GO
PHOTO GALLERY
5 Things You Should Never Post About on Facebook