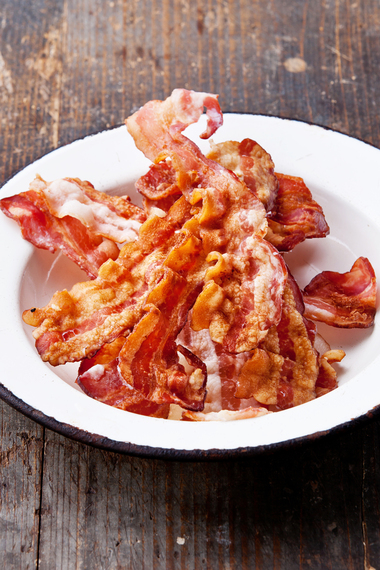 Now this is a superfood: Researchers from Oregon State University have reportedly created and patented a new strain of nutrient-rich seaweed that tastes like everyone's favorite fetishized breakfast meat.
Researcher Chris Langdon cooked up the new savory strain of dulse, a red marine algae grows off the Pacific and Atlantic coastlines in OSU's Hatfield Marine Science Center. It was originally used as a nutritionally-dense snack for Abalone, massive mollusks coveted in many Asian markets. After dulse proved a powerful supplement for the sea creatures, Langdon, with some prodding from OSU business professor Chuck Toombs, realized its potential and its peculiar flavor.
"There hasn't been a lot of interest in using it in a fresh form," said Langdon. "But this stuff is pretty amazing. When you fry it, which I have done, it tastes like bacon."
The seaweed supposedly has twice the nutritional value of kale and none of the artery-jamming effects of bacon.
OSU recently received a grant from the Department of Agriculture to develop the crop and are working with chefs to find dishes in which to include the possibly paradigm-shifting snack. Considering dulse's flavor, we don't imagine that would be very hard. Seaweed and eggs anyone?