Little known molecule may be at the heart of concussion diagnosis and treatment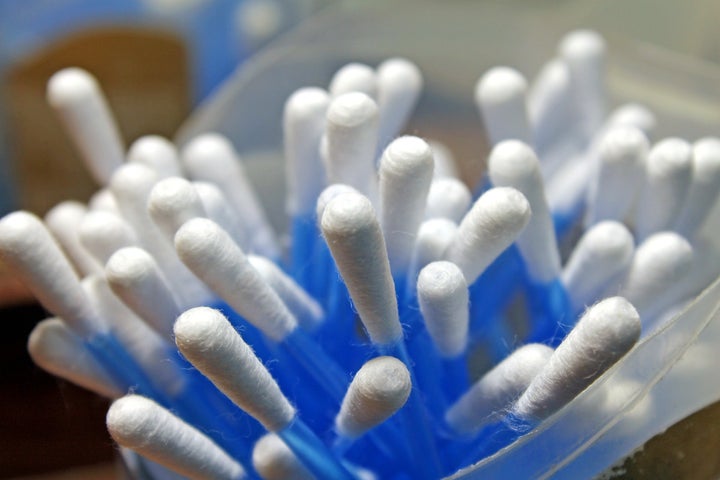 SAN FRANCISCO, May 6, 2017 /Press Release/ -- Researchers at Penn State College of Medicine and collaborators at SUNY Upstate Medical University, have identified a novel and accurate biomarker that both identifies concussion in children, and predicts the length of recovery. The results of this groundbreaking research, sponsored by Quadrant Biosciences Inc. (formerly Motion Intelligence Inc.), were presented this week at the Pediatric Academic Societies 2017 Meeting in San Francisco. The study also showed compelling data that this unique biomarker may be a better predictor of symptom duration than current standard concussion assessments.
More than 2 million children and adolescents experience concussions each year. Despite the prevalence of the injury, there are few clinically valid methods for pediatric concussion diagnosis or prognosis. As a result, there is great value in a biomarker that is not only accurate, but easily collected and measured.
Steven Hicks, MD, Ph.D., FAAP, Assistant Professor in Pediatrics, Penn State Hershey Medical Center, lead author of the study, and collaborator Frank Middleton, Ph.D., Associate Professor of Neuroscience and Physiology/Biochemistry and Molecular Biology at SUNY Upstate Medical University, focused their attention on small non-coding nucleic acid molecules in the body called microRNA. Over the past 10 years, researchers have learned that these microRNA's can have an effect on gene expression. Moreover, microRNA's have been found in relative abundance in the saliva which, when coupled with their unique epigenetic properties, make them attractive biomarker candidates.
"Given the robust, stable expression of microRNA in saliva and its ease of collection in pediatric patients," said Dr. Hicks, "[we] sought to explore the utility of salivary microRNA as a diagnostic tool in children and adolescents with traumatic brain injury." The research, supported by Quadrant Biosciences, examined whether circulating levels of these microRNAs could be used to detect the presence of traumatic brain injury. Their inquiry proved very fruitful.
Dr. Middleton explained the findings. "We identified microRNA changes that occur in cerebrospinal fluid following severe head injury and then investigated whether those same microRNAs were changed in saliva of 60 children with mild head injury. Six miRNAs had parallel changes in CSF and saliva and could accurately separate concussion and control cases. One of these microRNAs targeted genes involved in neuron formation and was correlated with parental and child reports of attention difficulty following concussion."
"This study shows that the microRNAs found in saliva may be used to accurately identify mild concussion in children," Hicks added. "Because these microRNAs may drive some of the symptoms associated with concussion, such as difficulties with concentration and memory, they have exciting diagnosis and therapeutic potential."
And that was just half of the story. Follow up research by Dr. Hicks presented at the Pediatric meeting this week showed that not only are these microRNA highly predictive of concussion and correlated with symptoms, but appear to be an accurate predictor of the length of recovery. He and his team studied 52 children between the ages of 7 and 21 years with mild traumatic brain injury, collecting microRNA as well as evaluating them with the Sports Concussion Assessment Tool (SCAT-3) parent and child surveys, one of the well-accepted concussion assessment tools. SCAT-3 results showed that the 30 children with prolonged concussion symptoms had higher scores for headaches, fatigue and difficulties concentrating.
"One of the other exciting things to come out of this research is that the microRNAs in saliva correctly predicted whether concussion symptoms would remain present for at least a month nearly 90 percent of the time," said Dr. Hicks. "Moreover, we found that salivary microRNA levels were significantly more effective than evaluations using the SCAT-3 survey in predicting which children would continue to experience headaches, fatigue, concentration difficulties and other concussion symptoms that lasted longer than 4 weeks."
Richard Uhlig, CEO and Founder of Quadrant Biosciences who sponsored the research, shared similar enthusiasm. "This is truly groundbreaking research. What Drs. Hicks and Middleton have uncovered here with respect to the use of miRNA as an accurate biomarker for both the presence of concussion and the length of recovery will have a profound effect on the way in which we approach and treat this injury in children. It is extremely gratifying to have a part in this important research."
Finally, Dr. Hicks explained the findings from his perspective as a practicing pediatrician. "Parents are very anxious about their child's recovery from concussion, but unfortunately there has been a paucity of tools for us, as pediatricians, to manage this injury. So, the results of our research are very encouraging for me as a clinician caring for these families."
---------------------------------------
Quadrant Biosciences Inc. develops software and large-scale data acquisition and analytical systems for measuring and tracking human motion, as well as novel biomarker technologies. The company participates in the Start-up NY program, a New York State economic development program. Quadrant Biosciences has also entered into collaborative research relationships with SUNY Upstate Medical University and Penn State University to explore and develop novel biomarker technologies with a focus on Autism Spectrum Disorder, Parkinson's Disease and ADHD. For more information, contact info@QuadrantBiosciences.com or visit their website at www.QuadrantBiosciences.com.
SOURCE Quadrant Biosciences Inc.
Amy Zellmer is an award-winning author, speaker, and advocate of traumatic brain injury (TBI). She is a frequent contributor to the Huffington Post, and has created a privateFacebook group for survivors and also produces a podcast series. She sits on the Brain Injury Advisory Council (BIAC) through the Brain Injury Association of America's and is involved with the Minnesota Brain Injury Alliance. She travels the country with her Yorkie, Pixxie, to help raise awareness about this silent and invisible injury that affects over 2.5 million Americans each year.
Related
Popular in the Community