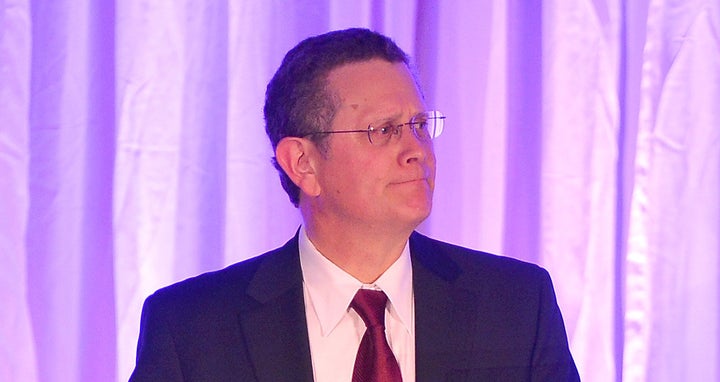 A team of researchers is circulating a rebuttal to a study about campus rapists, doubling down on what they call evidence that most assaults in college are committed by serial perpetrators.
It's the first time David Lisak has publicly defended his oft-cited 2002 research that concluded most rapes are committed by serial offenders. That conclusion was criticized in a peer-reviewed study published in July and a subsequent column in a libertarian magazine.
The July study by lead researcher Kevin Swartout, which was published in JAMA Pediatrics, found that a higher number of men in college had committed rape than Lisak's study said but that the vast majority were not repeat assailants.
The three researchers have also posted their analysis online, which was circulated this week among academics and advocates working on sexual violence issues.
Swartout, a psychology professor at the Georgia State University, told The Huffington Post that he and his colleagues stand by their peer-reviewed analysis, but didn't want to comment extensively because "we really don't want to engage in this kind of back-and-forth." Swartout did refute Hopper's claim that his study was accepted for publication 13 business days after submission, something Hopper had called "unheard of" for such complex scientific research. Swartout says the submission process lasted several months -- from October to February -- and went through two rounds of revision, which he said is typical of the process of submitting to a scientific journal.
Mary Koss of the University of Arizona, a co-author of that study, said they prefer to respond through the established commenting process set up by JAMA, so that both their findings and Tracy's analysis of Swartout's data can be peer-reviewed.
Two weeks after Swartout's study was released by JAMA, the magazine Reason published an article criticizing Lisak's original work that suggested most assaults are committed by serial offenders. Reason's article, by Davidson College administrator Linda LeFauve, argued that Lisak's methodology was sloppy. (She said that not all participants may have been college students, a significant portion of the acts studied happened to a child and not a classmate and while Lisak claimed to have spoken personally with all of the offenders in the survey, he likely did not.)
Lisak suggested the Reason article may have mixed up his statements and got several points wrong.
"In the 2002 study we reported the acts of perpetration against adults and children separately," Lisak said. "The oft-quoted statistics that 63 percent of the rapists in the 2002 study were serial offenders, and that 91 percent of the rapes were perpetrated by those serial offenders, all referred to adult-on-adult sexual violence."
"I have never said that I interviewed all of the rapists in the 2002 study," he added. "That study combined several datasets from several different years. I interviewed some rapists from some of those datasets. In an earlier study conducted at another university I interviewed all of the rapists."
Hopper, a co-author of Friday's letter who assisted in the data collection on Lisak's 2002 study (though he did not have an author credit), has defended the original study. Hopper and Tracy noted that another study from 2009 -- of naval recruits aged 17 to 34 -- found that 71 percent of men who committed rape did so multiple times.
All three studies -- the 2002 study from Lisak, the 2009 Naval study, and Swartout's 2015 study -- looked at different sets of data.
Tracy said she wasn't equipped to attest to "the validity of the serial rapist assumption," but strongly disagreed with Swartout's findings. Hanno Petras, principal researcher for the Health & Social Development Program at the American Institutes of Research, reviewed her work, Tracy said. It has not been published in a scientific journal.
Related
Popular in the Community