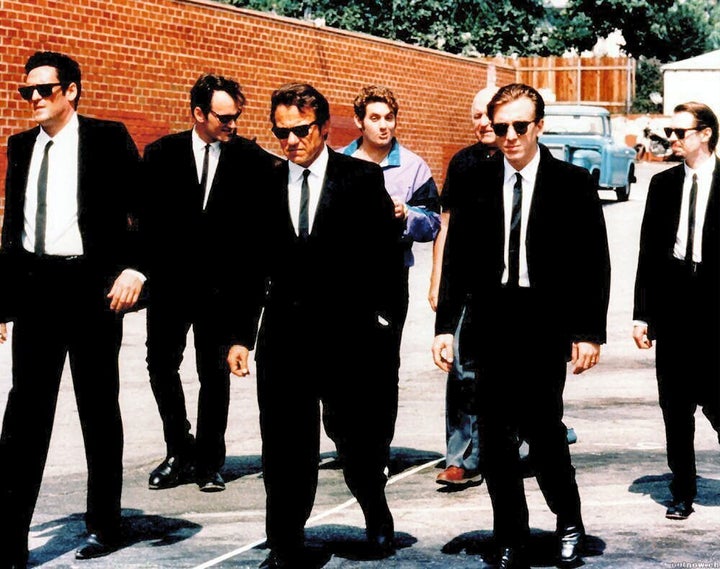 On Oct. 23, 1992, Quentin Tarantino's "Reservoir Dogs" strutted into theaters accompanied by shocking violence, searing dialogue and the dulcet tones of K-Billy's Super Sounds of the '70s weekend DJ Steven Wright. 20 years later, Tarantino is one of America's most revered directors, Steve Buscemi has, somewhat surprisingly perhaps, become the most famous "Reservoir Dogs" cast member, and Miramax and Fathom Events are re-releasing the film for one-night only, on Dec. 4.
The theatrical release of "Reservoir Dogs" will celebrate the brand new Quentin Tarantino DVD collection "Tarantino XX," which features eight Tarantino films from the first 20 years of his career. "Reservoir Dogs" was his directorial debut.
"From the start, we see that Tarantino was as interested in humans as he was in kitsch and gore," Siddhartha Mahanta wrote for The Atlantic in a defense of "Reservoir Dogs," a film which some of grown tired of in recent years. "Rather than just becoming a splatter artist forever worshipping at the altar of camp, Tarantino has long wanted us to know whether his cartoonish killers and tragic heroines prefer crunchy or creamy, how the bad guys wile away the flaccid hours between jobs, and the names of their go-to karaoke songs. He dares to invest buffoons and killers, with an interior, frequently mundane life and in doing so, dares us to invest in those same buffoons and killers. To ignore his fascination with thugs and vigilantes in crisis is to ignore something fundamental."
Fathom Events will also release "Pulp Fiction" in theaters for one night on Dec. 6.
For more on the events, head over to the Miramax website. Watch Tarantino, Buscemi, Harvey Keitel, Michael Madsen, Lawrence Tierney, Chris Penn and Tim Roth peacock through the "Reservoir Dogs" opening credits in the clip below.