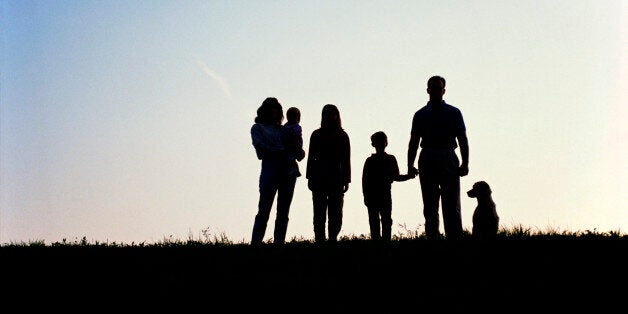 For many Americans, the issue of refugee resettlement is a personal one. When I read the stories, such as the most recent NYT Magazine piece about resettlement, I think of my own great-grandmother who fled anti-Semitism in Russia and arrived in the US shortly after the turn of the century.
The impact of permanently relocating a refugee to a country where she can rebuild her life is not only about safety and survival, but also about how this intervention changes the course of a family's history. This is particularly relevant today as the average amount of time an individual lives as a refugee is 17 years. War and conflict can, and often do, go on for generations.
A 20-year-old Congolese woman named Sandra Uwiringiyimana, who resettled to the US many years ago, said recently,"I was born into war. My earliest memories are of my family fleeing, of soldiers marching in the streets and attacking my people. My schooling was constantly interrupted because we had to run so often." (You can listen to an account of her refugee story at a UN Security Council session on Children and Armed Conflict here).
Sandra's life before arriving in the US was always characterized to some degree by danger. When peril and persecution mark your weeks, then ambitions, talents, and pursuits are often severely restricted. For people like Sandra, resettlement is not only enabling and life saving, but also a significant inflection point in the family's history.
My family and future generations will always remember my great-grandmother because she represents that new beginning, the moment when her life was finally free from danger. Her children had the opportunity to define their lives with their own intelligence, abilities, and will.
My grandfather's favorite poem was Invictus -- a stark expression of the indomitable nature of the human spirit -- because it best summed up my great grandmother's perseverance in the face of hardship.
Listening to stories about her played a role in founding RefugePoint, the organization I lead that reaches refugees in the most precarious circumstances with opportunities to resettle and become self-reliant. As of December 2015 we've enabled 31,071 refugees to access resettlement opportunities to the US and other countries over the past decade.
We are now starting to see the arc of family history for those we have helped. A refugee mother and father, who escaped a country where many have been tortured, arrived in the US with their newborn and kept a journal of their time as refugees in Kenya. They told us the writing is for their child, so he will know about the people that gave them an opportunity for a new life. Orphaned children from Rwanda, Somalia, South Sudan, and Eritrea who were barely teenagers when I first met them are now getting married and having their own children.
Sandra Uwiringiyimana is writing a book about her life that will be published next year by Harper Collins. The future of any children she may have will not be constrained by the kind of persecution that Sandra faced. All those who may come after her will know that she was the one whose survival and arrival in the US was the turning point.
Each of us has in our family one or more figures whose unusual circumstances or accomplishments will be remembered in the collective family consciousness for generations because their lives were pivotal. Like my great-grandmother, they will be the ones whose stories become permanently embedded in their family lore. The US government refugee resettlement program and those of other countries provide uniquely important opportunities for so many whose lives might otherwise be lost.
At this time of unprecedented turbulence, when war and persecution have displaced over 60 million people, we must do everything we can to ensure that resettlement grows as an opportunity for refugees. Many of us only have to look as far as our own family to understand its profound importance.
Calling all HuffPost superfans!
Sign up for membership to become a founding member and help shape HuffPost's next chapter