In a post-Fifty Shades world, erotica has metaphorically climaxed as a genre all over the publishing industry, but with publishers on the look out for the next E.L. James rather than the future Anaïs Nin, where will erotica go as a literary medium?
With the advent of the anonymity of ebooks and a growing acceptance for the genre, the recent popularisation of erotic fiction presents it as a new literary phenomenon. Of course, erotica, a literary form intending to arouse sexual desire, has been around for years, from the Marquis de Sade through to Anaïs Nin, Henry Miller, The Story of O and even Anne Rice's own take on the genre. So how has Fifty Shades changed its image?
"Fifty Shades of Grey has made it more acceptable for people to pick up a piece of erotic fiction," Nicola Jane, author of the choose your own adventure style Follow Your Fantasysays. "But it has changed the expectations of your average reader, who now uses Fifty Shades as a benchmark for defining erotica. I think the fact it's made erotica popular means both good and bad things for my book. More people are likely to pick it up, but they may not like how it's not a romance."
"Fifty Shades of Grey fans looking for something similar will find Follow Your Fantasy feels like getting a one night stand when they're looking to get married."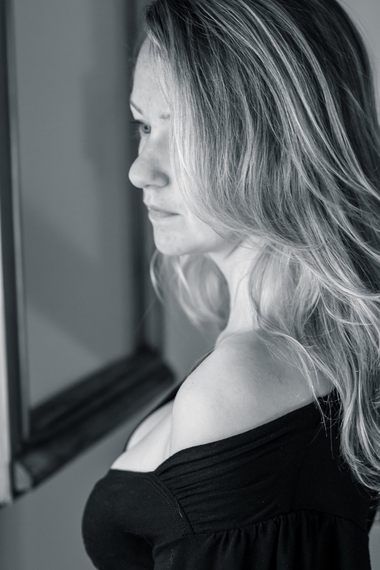 Nicola Jane, Photo credit: Cesar Viteri (@Multimaniaco)
Follow Your Fantasy is a collection of erotic short stories woven into a choose your own adventure format, allowing the reader to take control. As Nicola Jane's steamy novella has garnered attention in the press with the Guardian running a story on the interactive ebook, there appears to be some issue concerning the definition of the erotica genre since E.L. James wrote her naughty piece of Twilight fan fiction.
"There's a stigma attached to erotic fiction after Fifty Shades of Grey," Nicola tells me. "There is of course the camp who have a problem with 'dirty' fiction, which is fine, they're not the target audience anyway. But the remaining disdain comes from those who misunderstand erotica, and simply pigeon-hole it as weak, badly written romance with a lot of sex."
"When it comes to anything, people need to have the right set of expectations. You are not going to pick up Follow Your Fantasy and expect high literature. Erotica is a literary device offering a flesh for the imagination."
"Even in libraries, Fifty Shades of Grey is classified as romance, not erotica," Nicola continues. "The problem is everyone jumped on the Fifty Shades bandwagon, which has skewed the idea of erotica as a genre. Fifty Shades is an erotic romance, which is nothing new. Harlequin and Mills & Boon have been doing that for decades."

Follow Your Fantasy begins in a fancy bar. "You", the reader, have been stood up on a date, and a handsome stranger tosses an envelope in your lap stuffed full of money and a sparkly thong. The reader makes the decision whether to return the money, make a run for it, play along with the role, or query the barman. The story branches off different directions, with each strand taking you through a number of scenarios and a selection of erotic short stories, in which you get to curate your own fantasy. The romantic element is nil, yet many lump the book in with the Fifty Shades genre before even reading it.
"If I had to compare it to something, I'd say it's more like the Beauty Trilogy by Anne Rice, where the characters are discarded and the men are interchangeable. Fifty Shades of Grey is all about Christian Grey, whereas Follow Your Fantasy is not about the men."
Erotica has been around for centuries, but in 2014, the literary genre is moving with the times. Fifty Shades of Grey might have made erotic romance vogue, but contemporary erotica has also split off from romance into a separate genre, even returning full circle back to earlier books like The Story of O and Marquis de Sade's stories that were less intertwined with a love story and a happy ending tied up in marriage. Contemporary erotica has also evolved to allow other subgenres to manifest. Follow Your Fantasy appears to be a novel concept, but it's not the only adult choose your own adventure out there today.
"Actually, there are three of us out there following the subgenre of choose your own erotica," Nicola comments. "Perhaps it will spawn more books with an interactive element, which is very effective in something so built on fantasy like erotica. Our fantasies are all different. Some want romance, some want a bit of dirty fun and others want something more extreme. The choice gives the reader control."
Some have criticised Nicola for her idea because it came out around the same time as another interactive book, A Girl Walks into a Bar, as well as those commenting that she jumped on the Fifty Shades bandwagon.
"I wrote the book in autumn 2011, and the first time I heard of Fifty Shades was in spring 2012. The funny thing is I'm not sure what inspired me. I had only read The Story of O, ten years prior to writing Follow Your Fantasy and I found it disturbing! It gave me completely contradictory physical and mental responses."
"Girl Walks into a Bar must have been written around the same time I was editing Follow Your Fantasy. They got signed for publication around the time my manuscript was still collecting rejection letters. It's not a competition, but it does reflect an interest in the market for this new sub-genre."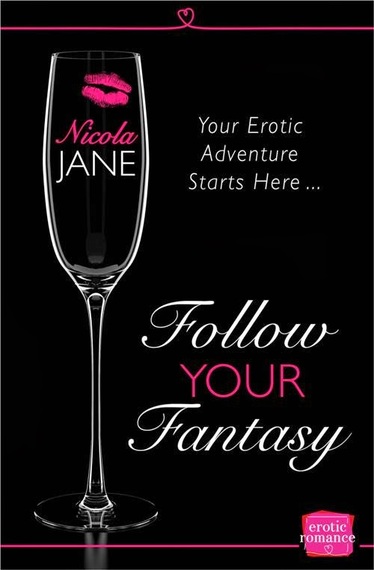 "When I started writing Follow Your Fantasy, if anything, it was technology that inspired me. Kindles were on the rise, and erotica was a growing genre. I do think that The Story of O influenced one particular scene in the book that I was surprised when I wrote it and didn't know where it had come from till I re-read O. Actually, The Story of O didn't do anything for me the second time and I found the sentences too long and contrived. However, during my re-write, it was Anne Rice's Beauty Trilogy that perhaps influenced me the most."
Follow Your Fantasy published by Harper Impulse in February, has already gathered press attention. Will it pull erotica back on its original track in a post-Fifty Shades world?
Popular in the Community