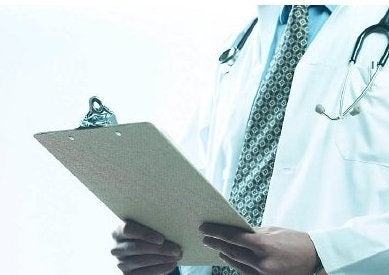 Many see limiting work hours as purely an insurmountable economic problem. Others express some legitimate skepticism about implementation and enforcement of all of the recommendations in the 300+ page report, particularly enhanced supervision, limiting the number of consecutive nights worked, and a new recommendation for 5 hours of protected sleep when a resident is scheduled for more than 16 hours on a shift.
But the most disappointing critiques come from other doctors who criticize the IOM's report as nothing more than the coddling of a bunch of soft, whining residents. Many of these critics are doctors whose memories of their own residencies may well have been softened over time. They ignore the fact that today's residents are expected to admit, treat, and discharge patients at a punishing pace, often with little time to take a bathroom break, let alone sleep. Yet, their advice is still that we should drink some coffee or a Red Bull, take a shower, and get over ourselves.
As a resident physician, I see things differently.
My first duty is to my patients. I'm sure that many of my fellow residents might wish we could take care of patients at the same level of efficiency for 30 hours straight with little or no sleep. But I also know that it is the rare resident who has not made a medication error, fallen asleep holding a retractor in surgery, forgotten to order or check an important diagnostic test, or nodded off at the wheel while driving home post-call -- usually because we are working on little or no sleep.
I heard a story recently about a chief who, while driving home, put his car into park at each red light because he was terrified of his foot slipping off the brake because he had nodded off. If our duty hours are so taxing that we can't safely operate an automobile, why are we allowed to perform medicine in the same condition?
My second duty as a doctor is to practice evidence-based medicine -- backed up by hard science and the best data available. The evidence in this case is overwhelming. Decades of research across industries indicate that working for more than 16 hours increases the chances of fatigue-related errors and accidents. Based on that same evidence, the airline, trucking, and nuclear power industries are regulated by law to limit the hours their employees work in the interests of public safety. Why should it be any different for those charged with looking after the public's health?
In the end, I'm focused on what the evidence says about the quality of care I deliver to my patients. It's not about making me personally comfortable -- it's about science. And science doesn't whine.
Reforming resident work hours alone is not a "silver bullet," as the IOM report elaborates in great detail. To quote verbatim, "Time for sufficient sleep, enhanced supervision, appropriate workload, and clear and effective handovers of patient care" are essential factors to creating a culture of safety. But in recognition of the evidence and out of concern for the safety of our patients -- an estimated 98,000 of whom die each year due to medical errors -- anything that can be done to bring that number down should be done.

John Ingle, MD is the Resident Physician in Otolaryngology at the University of New Mexico and Regional VP for New Mexico Committee of Interns and Residents/SEIU Healthcare.
Calling all HuffPost superfans!
Sign up for membership to become a founding member and help shape HuffPost's next chapter