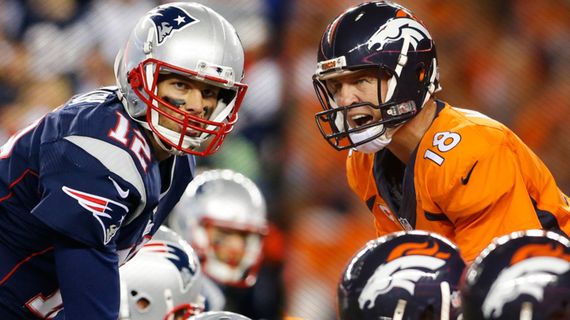 If you're like me, then you watched the Broncos vs. Patriots game on January 24th with amazement. If you're not a football fan, understand that this is the Playoffs and if you lose one game your season is over - the winner gets to the Super Bowl. The stakes (and pressure) could not have been higher!
Tom Brady is the long time quarterback of the New England Patriots and the protagonist of this story.
During the game, the defense of the Denver Broncos was oppressive. Brady was tackled, knocked down and beaten up. He usually throws with great success but less so this time. His passes were often batted down, were a few feet off the mark and at times simply dropped by his receivers mostly because of the stinger defense they faced.
Any person would have felt frustrated, even angry. Most would have even lashed out at their teammates for not doing their job better. But what Brady did fascinates me. I chatted with our CPO (Chief People Officer) Cheryl about this recently, and we both agreed that there is a great deal of learning in Brady's resilience that we can gain for our culture at Tangerine and which applies to nearly everyone.
Brady kept trying, kept moving, never ever giving up. In the end, and after all of that challenge and physical and mental stress, with his teammates he squeezed out a touchdown drive in the last minutes of the game giving the Patriots the opportunity to tie the game in the final seconds with a tough two-point conversion. They fell short on the last play of the game but I absolutely marvelled at the resilience of Tom Brady. That must have been one of the most frustrating games he had ever played yet he was even, calm, and determined.
Resilience is such an important quality for humans - in life and in a work context. We are always faced with ups and downs, at times enormous obstacles that look impossible to overcome, or a series of headwinds, discouragement and difficulties that force us to want give up. Humans, business leaders and project leads need to deal with these difficulties and find ways to not get discouraged and most importantly to not give up or even slow down.
In this world of hyper change and with tremendous competition, consumer demand and governmental pressures, this example of resilience that Tom Brady showed against the Denver Broncos can serve us all extremely well and can certainly help you as you deal with the challenges of your life's journey. Stay calm and push through because you never know how things can change in the last few minutes. You could be one last push from breaking through.
Calling all HuffPost superfans!
Sign up for membership to become a founding member and help shape HuffPost's next chapter