By Jessica Smith for Shape.com
Pumping iron is great, but to get the most out of resistance training, sometimes you need to mix it up! Burn a little rubber (and a lot of fat!) with this exercise band workout from Miami-based fitness expert Jessica Smith. All you need is one super-portable, super-affordable band to fit in a head-to-toe sculpting session anytime, anywhere.
Workout details: Do one set of the prescribed number of reps for each exercise with little to no rest between each move. After you finish the entire circuit, rest one to two minutes, and then repeat the whole thing two more times (three circuits total).
You'll need: A resistance band, a mat (optional)
Training tip: Resistance bands vary in size, shape and thickness. You may need to modify or change the way you use your band, depending on the type that you have at home.
Rotating Lunge And Row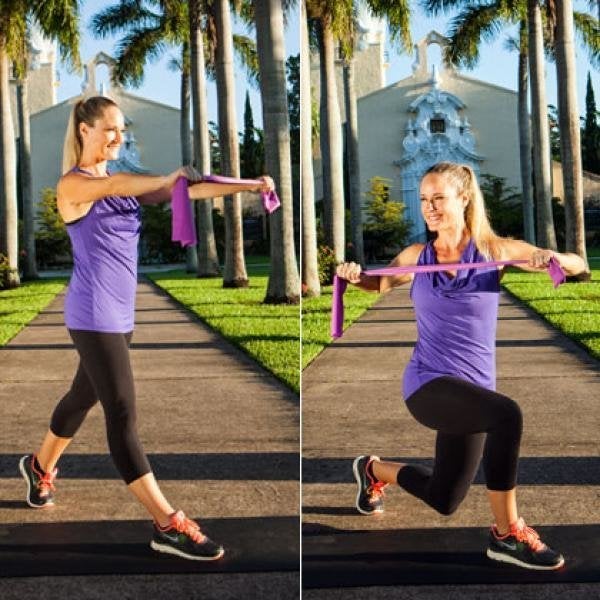 Vanessa Rogers Photography
Sliding Plie Squat Pull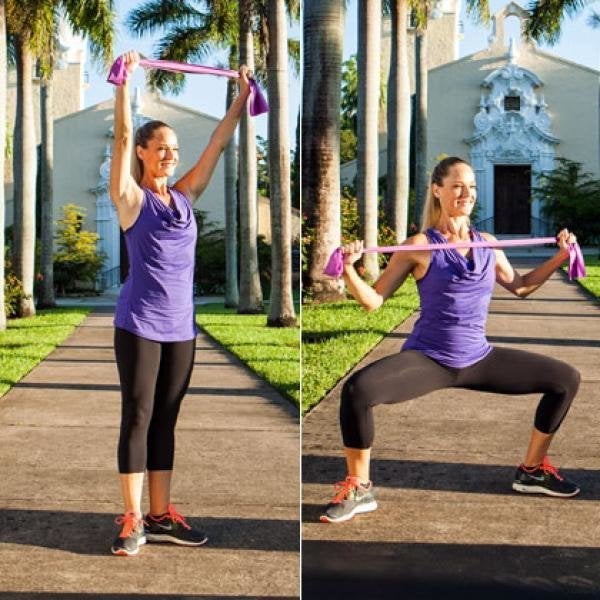 Vanessa Rogers Photography
Resisted Pushup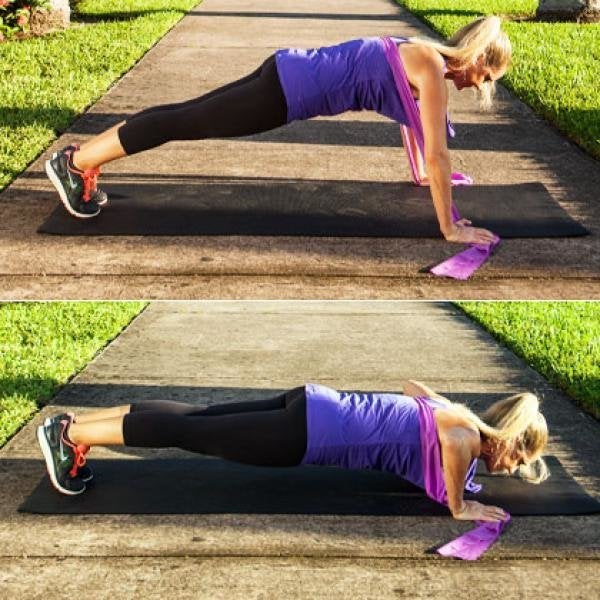 Vanessa Rogers Photography
Front Curl And Press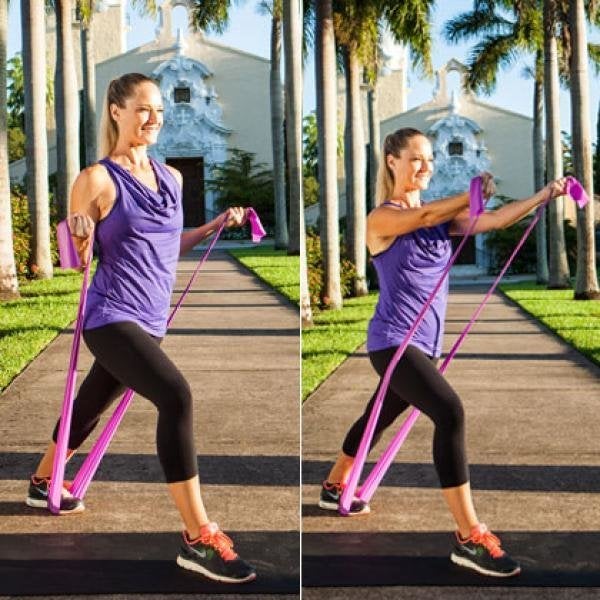 Vanessa Rogers Photography
Reaching Rear Row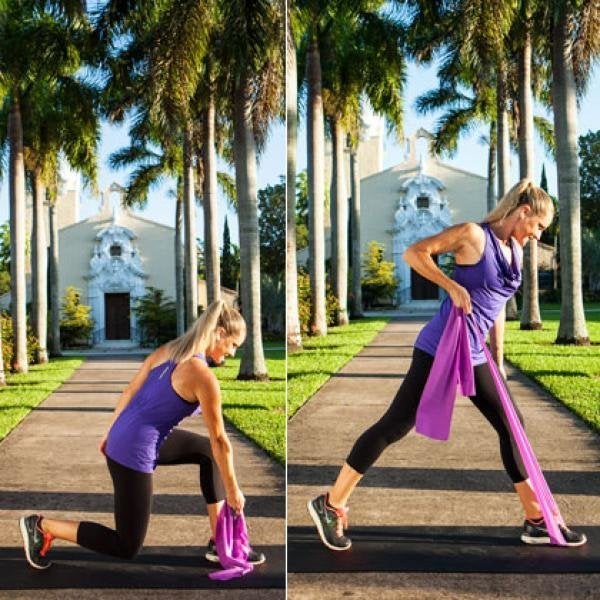 Vanessa Rogers Photography
Leaning Twist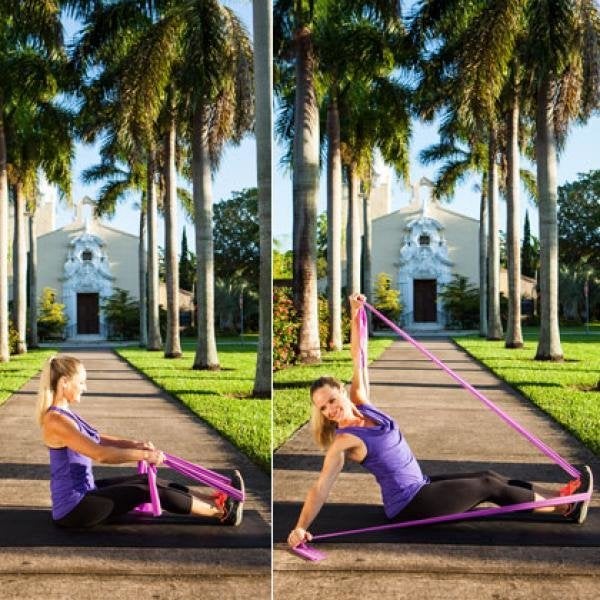 Vanessa Rogers Photography
Triceps Press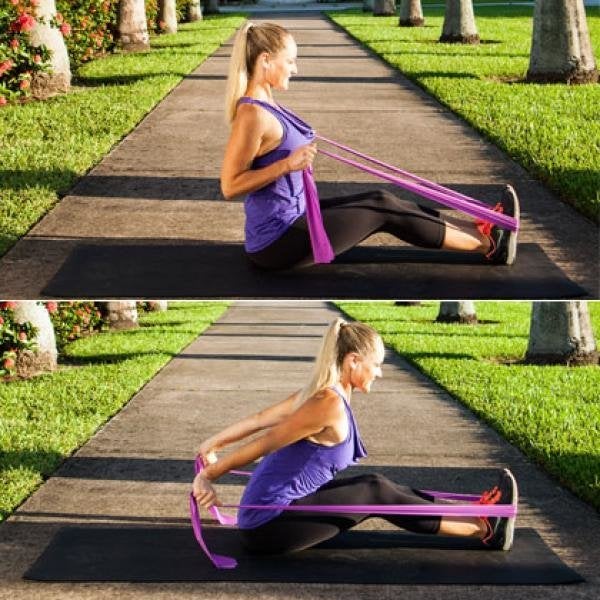 Vanessa Rogers Photography
Bridge Kick Press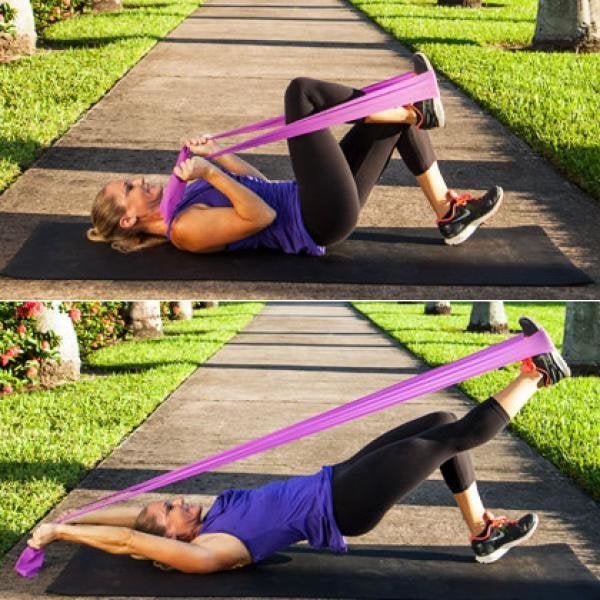 Vanessa Rogers Photography
Related