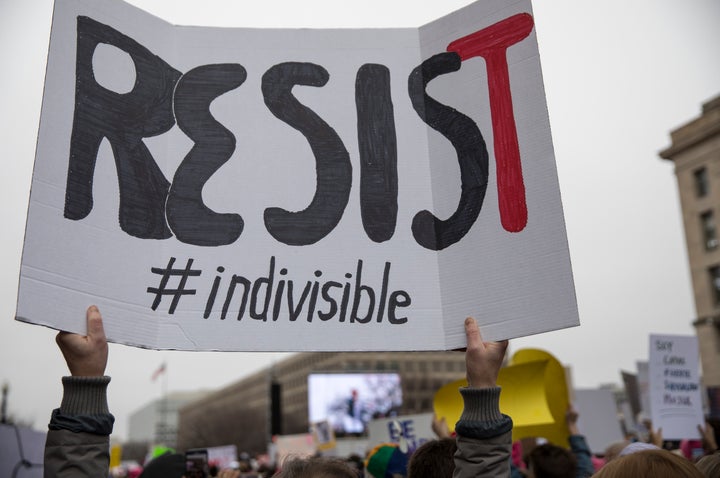 Frustrated with the constant bombardment of fundraising emails from political parties and candidates, a resistance group that formed in the wake of Donald Trump's election is launching an effort to send small-dollar donations to grassroots organizations around the country.
"The thing that we find most resonates with people is that they just go bonkers with all these crazy emails they get. They're like hostage notes in the middle of the night. They're insulting," said Danny Altman, a member of the Mill Valley Community Action Network near San Francisco, California.
Altman is a member of the group's economic action task force, which is launching a project called Airlift on Thursday.
Airlift encourages small-dollar donations to other resistance and grassroots groups opposing Trump's agenda, shunning traditional political organizations that spend the bulk of their money on TV ads. The group hopes to direct money in a way that builds a long-term progressive movement instead of just winning the next election cycle.
"We picked some groups that we're looking at like they're start-ups, and we're venture people. It's the kind of metaphor that resonates out here [in California]," Altman said.
There are three funds on Airlift's site, each with a theme and a strategy. The fund then has four or five "investments" ― i.e. organizations ― that get the money. One fund is Voter Motor, for example, which gives funds to four local voting rights groups in Florida, Georgia, North Carolina and Virginia.
"If you get depressed about the state of the [Democratic National Committee], you can raise your spirits by looking at some of the sophisticated and high impact local organizing that is happening and led nearly entirely by volunteers," said Becky Bond, a former staffer on Sen. Bernie Sanders' (I-Vt.) presidential campaign and a longtime progressive activist who serves on Airlift's board of advisers. "Airlift is a beautiful example of what this new wave of local community-level progressive groups are capable of."
A significant number of resistance groups sprung up around the country after the 2016 election, drawing in many people who were new to politics but wanted to do something in response to Trump's election. Many in the progressive movement have seen in this groundswell of political interest a potential for mobilizing activists to protests and the polls, but Airlift is an example of trying to turn those numbers into fundraising might as well.
"I think there are a lot of frustrated people around the country who are sick of opening their email accounts and being yelled at to give more money," said Matt Singer, managing director of the Movement Voter Project, which is an adviser to Airlift. "What is unique about Airlift is that a set of regular Democratic donors and activists are building an alternative and giving themselves and other people a different way to build that is respectful of themselves and respectful of the voters across the country who we need to mobilize and turnout to win."
Still, the emergence of anti-Trump resistance groups have been a boon for the Democratic Party as well, especially at the local level. Party officials have said that they've seen a massive increase at turnout in their meetings, and they often work with these newer groups toward common goals.
"People in deep blue communities are constantly asking what they can do to make a difference. Too often the answer from the Democratic Party and even national progressive groups is to pour cash into races like the Georgia special congressional election where the dollars are spent on consultants and advertising pushing messages tailored to moderate Republican suburban voters," said Bond.
"Once the race is over there is no infrastructure left behind," she added. "That's the old failed way of politics that has systematically stripped Democrats of power over the last decade."
Want more updates from Amanda Terkel? Sign up for her newsletter, Piping Hot Truth, here.
Before You Go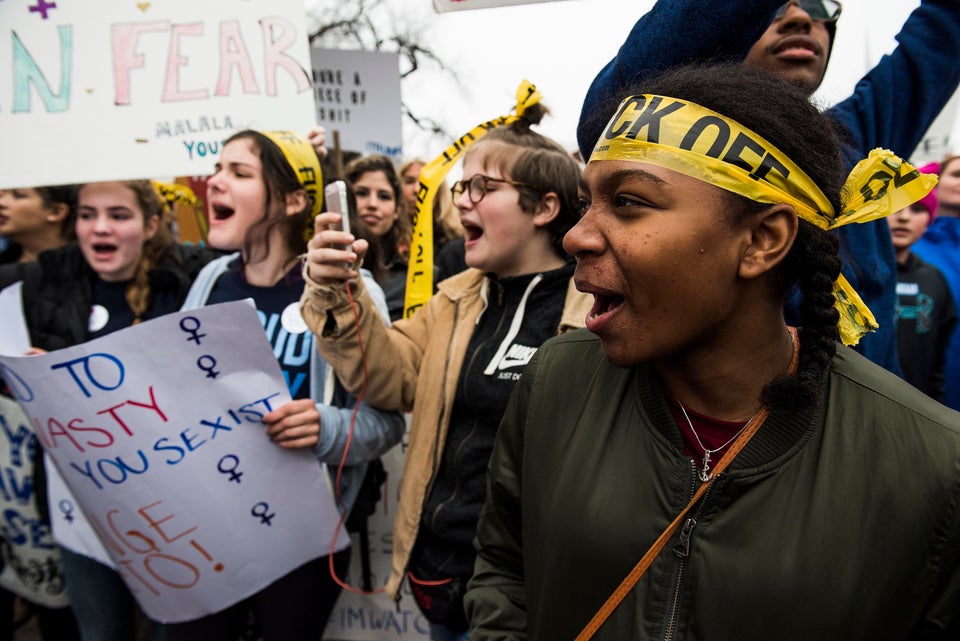 Women's March On Washington
Popular in the Community