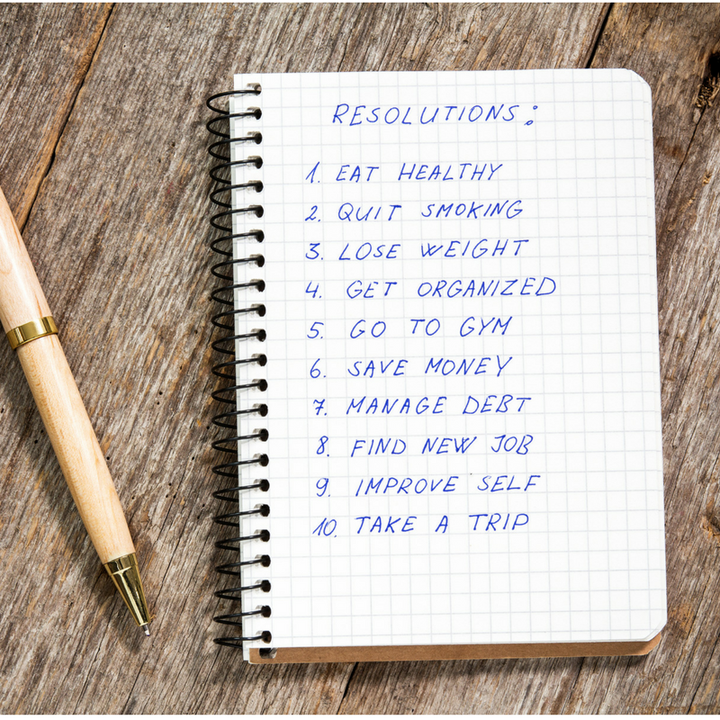 When my kids get sick, I make sure that they get the finest medical care that our insurance will provide. Sometimes even going places where our insurance doesn't cover. But if it is my health, I seem to put myself on the back burner.
I liken it to having blinders on. I was focused on my children's health and ignored my own. But in the last year I have been focusing on my health. Having an organized life means having your health organized. If you are not healthy, the last thing that you want to do is to get you home and work life organized. Often we are just in survival mode.
Figure out who you should be seeing. Depending on your age and gender there are guidelines. It is important to do some research to figure out what appointments are recommended. It is also important to know your family history. Find out if your parents have blood pressure issues or if your grandma had cancer. This is important information to give to your providers.
I started with finally getting braces on my teeth. Silly, I know. I had wanted them for years, but I always had expenses come up that didn't allow me the funds for something cosmetic for me. It seemed a wasted expense and I would always tell myself next year. I finally saved my money and made the appointment. I am thrilled that I saved the money and finally had the braces put on. They come off this month, and I don't think I will stop smiling!
Besides the cosmetic appointments, I had important ones that I had ignored. I realized I had not had my annual exam for over two years. The reason was silly: I didn't want to step on the scale. Really, I was having the scale be my excuse to not get other more important areas checked out. I had to do some self-talk and get over it. I made the appointment and didn't reschedule it. I also made my appointment for the following year so that I don't have to worry about forgetting to make the call.
At my annual exam it was decided that I needed to have some blood work done. I had resisted it for years. But I was done with resisting. I wanted to be proactive with my health and not reactive. The results of the blood work determined that I needed to see an internal medicine doctor. I made that appointment and resisted that one as well. Once again I reminded myself that my health was worth it. And I found that I had a lovely conversation with my provider and we created a game plan with a recheck in six months.
Next up was my mammogram. I made that appointment the following week. It was a fast appointment and took less than 15 minutes. I like to joke that if someone is going to touch me that much I at least would like dinner and a glass of wine.
Every December I have my appointment with my dermatologist to get a full body skin check. This is an appointment I never cancel. I have been going for about seven years. We monitor my skin. This year I had a biopsy on a new spot that I almost didn't mention. It came back positive as basal cell. More needs to be removed and we are now more aggressive with other concerning areas. I am confident with my plan of care and I encourage everyone to get a full body skin check. I am thrilled that I made that appointment and kept it!
Also don't forget the dentist and eye doctor. I have found that they too are looking for underlying health concerns. We aren't just having our teeth cleaned and our eyes checked. They also are monitoring and checking for other issues.
I also have a great chiropractor that I see that can help with many issues, not just a sore back. And of course there is the important mental health appointments. This is an area that is often ignored and it should not be. Make the call. Ask for help.
As we make our list of resolutions, I would like you to add health to yours. I will continue to be proactive with mine if you promise to be proactive with yours. Make the appointment that you have been postponing. Make this year about your health and get it organized!
To Joyful, Simplified Organizing,
Melissa is a Productivity Consultant and author living in Fargo, North Dakota doing her best of living a life full of adventure. Filling a life of memories and not of things!
Melissa's e-book on Kitchen Organizing can be found on Amazon.