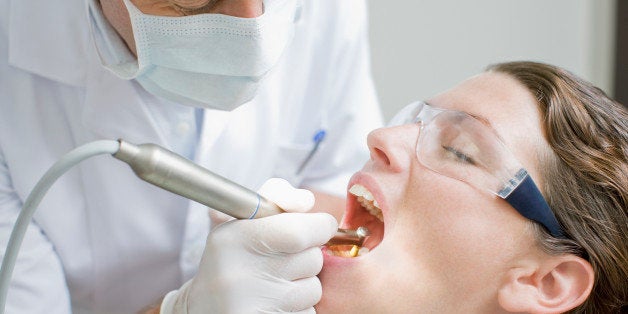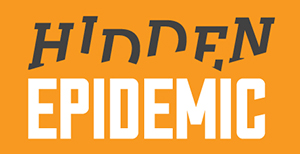 As we inch closer to February, fewer and fewer of us are keeping those New Year's resolutions we made. According to researchers at the University of Scranton, just 8 percent of us actually achieve the goals we set for ourselves at the first of the year. In fact, one of every four of us threw in the towel before the first week of 2014 was history.
The number one resolution, of course, is to lose weight. Rounding out the top five are getting organized, spending less, enjoying life more and staying fit and healthy. Clearly, they're all easier hoped for than done.
A resolution I'd wager has never made the top five, but that could help us save money, enjoy life, stay healthy -- and even live longer -- is one that costs relatively little in either time or money. Step one involves a toothbrush, some dental floss, a little toothpaste and a commitment to use them a couple of times a day. It's also important to visit a dental professional for preventive care at least once a year.
That last one is not so easy or inexpensive for many people. More on that shortly. But getting in the habit of taking care of our teeth and gums by brushing and flossing every day not only can help us keep our smiles, but it can also keep us out of the ER. And an early grave.
As WebMD journalist Joanne Barker wrote in a recent article about the connection between our mouths and the rest of our bodies, serious health problems can begin when bacteria builds up on our teeth and our gums become inflamed. As Barker noted, "over time, inflammation and the chemicals it releases eat away at the gums and bone structure that hold teeth in place." This inflammation not only causes pain but in many cases leads to chronic conditions like diabetes and heart disease. Left untreated, it can also cause life-threatening brain infections.
It might surprise you to learn that many Americans die every year from infections that start in their teeth and gums. Research based on a nationwide sample of hospital admissions between 2000 and 2008 and published last September in the Journal of Endodontics found that more than 61,000 of those hospitalizations were primarily attributed to abscesses that started with bacteria on a tooth. Almost 90 percent of those patients were admitted through the emergency room. Sixty-six of them died.
All of us are vulnerable. Just this past week, Rosie O'Donnell had to cancel five shows due to an infected tooth abscess that required emergency treatment. She, at least had the resources to get care. Imagine someone who doesn't.
In the rare instances when reporters find out about dental-related premature and unnecessary deaths, their stories stop us cold. Like the one that began with these heart-breaking words in the February 28, 2007, Washington Post: "Twelve-year old Deamonte Driver died of a toothache Sunday."
As reporter Mary Otto explained, "by the time Deamonte's aching tooth got any attention, the bacteria from the abscess had spread to his brain...After two operations and more than six weeks of hospital care, the Prince George's County (Md.) boy died."
The cost of Deamonte's care totaled more than a quarter of a million dollars. Tragically, he might be alive today if his mother had been able to afford an $80 tooth extraction. And even that might have been unnecessary if he had been able to get appropriate preventive care.
Five years after Deamonte died, the death of a 24-year-old father in Cincinnati also caught the attention of the national media. Kyle Willis died from a wisdom tooth infection because he couldn't afford the antibiotics doctors prescribed for him when he went to the ER after his head began to ache.
As ABC News reported, the infection caused his brain to swell. By the time he was admitted to the hospital a few days later, it was too late.
Low-income children and adults are especially vulnerable, but even middle-income families are having a hard time paying for the dental care they need. A 2011 poll by the Kaiser Family Foundation found that one of every three Americans reported skipping dental checkups and care because of the cost.
One of the problems is that few dentists are willing to treat children and adults who receive Medicaid benefits because of low reimbursement rates -- nationally, 80 percent of dentists do not accept Medicaid payment. And few will practice in remote and rural areas and in poor parts of major cities. A study released just last month by the Oakland, Calif.-based advocacy group Children Now found that there is only one pediatric dentist participating in the state's Denti-Cal program for every 700 children. Four counties have no Denti-Cal dentists at all and four others have only one for every 1,000 to 3,100 children. As a result, half a million school children went to the ER in 2011 in California for care that could have been provided more cheaply and easily in dental offices, according to Children Now.
The problem is by no means confined to California. Access is a problem in parts of every state.
So while committing to brush and floss every day is more than worthy of a New Year's resolution, it is critical that we as a nation pursue solutions to make sure that dental checkups and routine care are available to every one of us. In the coming weeks, I will be addressing some of those solutions, such as expanding the dental workforce with mid-level dental providers. This will require action, state by state, and in both the public and private sectors to improve access to oral health. And to save lives.
Popular in the Community