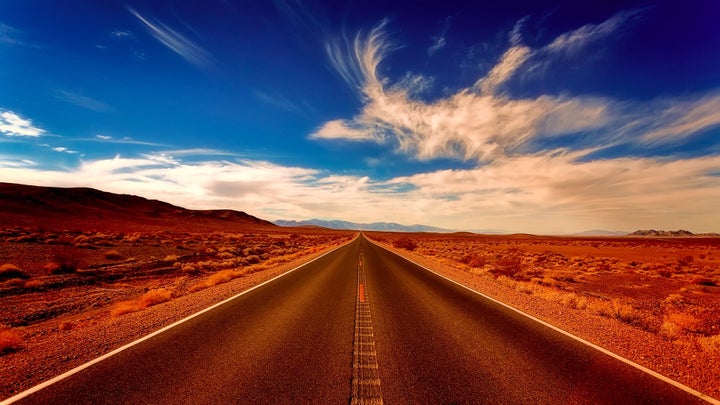 It's been your dream for as long as you can remember: traveling the world, getting to know new cultures, practicing a new language, and getting as many experiences as you can. Whether it's writing at a cafe with a glass of wine in your hand like Hemingway in Paris, or climbing through the stunning mountains of New Zealand, or hopping from hostel to hostel and beach to beach in South America, the world has so much to offer, and so much to see.
But however exciting, it can also be scary to suddenly move to another part of the world. Whether it's economic fears like not being sure about how much savings you'll need to bring along with you, or uncertainty about what kind of culture shock you'll experience upon arrival, it's a big change. But luckily, there are a lot of resources that out there that will make the transition easier:
American International English Teachers Association (AIETA)
One of the best jobs you can get the first time you travel abroad is teaching English as a foreign language. Many schools in many countries are constantly searching for fluent English speakers with a college degree to teach all ages, and quite often offer benefits such as housing and a teaching English certification. But looking for a teaching job across the world can be scary, too. There are scams out there, and even when there aren't, it might be completely different than what you envisioned.
Luckily, the American International English Teachers Association (AIETA) simplifies this entire process. By connecting you with quality institutions around the world and providing both certification and work visas to cover the legal aspects of applying, you don't have to worry about any of the logistical details. And usually, the schools they work with pay for your flight, housing, and healthcare. So you can focus on where you want to move, and they'll do the rest.
If you're passionate about helping out in the world, then one of the best programs out there is The Peace Corps. Sometimes, other volunteering programs require you to pay to volunteer (which is more or less a way to take your money), or they may actually be damaging the community they're taking place in instead of making it better and empowering locals. But with The Peace Corps, you're guaranteed to get a placement somewhere where you'll make a real difference.
And there are benefits, too. In addition to being provided with housing, and medical and dental benefits, at the end of the time with the Peace Corps, you'll receive $8,000. There are also student loan benefits, and, of course--volunteering with the Peace Corps looks good on a resume, and is sure to pay off in many ways when you've returned back home.
Federation of WWOOF Organizations
For anyone passionate about getting to know the world and learning more about living sustainably, a World Wide Opportunities On Organic Farms (WWOOF) program is a great idea. If you've always had a green thumb (or wanted to), and you're excited about the possibility of farming in the French countryside or helping raise horses in Greece--well, the opportunities are endless, and you'll be able to meet people like you who are idealistic and looking to get in touch with nature.
By connecting with the Federation of WWOOF Organisations, the process is simplified. The organization is large enough that they're connected to farms all over the world, so all you have to do is decide where you want to go, join the right local organization in that area, find your hosts in the large database available, and set off. Living expenses are covered, so you'll only have to pay your flight there and start living a new exciting life.
If you're more of a career-oriented person, and want to both travel and pursue a career that interests you at the same time, then you should check out Escape the City, an innovative job posting site that helps you find cool jobs in cool places. Whether you're looking to be a volcano hiking guide in Nicaragua, or a digital strategist in London, or a head of operations at a school in Hong Kong, there are all kinds of opportunities.
Escape the City also offers classes related to working in startups and changing careers, has an online community where you can connect with other people who want to embark on the same kind of adventure you do, and has an informative blog, too. It's the perfect place to start if you're thinking of becoming a digital nomad with a travel-based lifestyle in the long term.
As you can see, there are lots of ways to live abroad--and finding a job and situation that will support your lifestyle and the long-term life and career goals you've always dreamt about. Take a look at these websites, research where you'd like to live, and take the leap. You won't regret it.
What country or continent do you dream of moving to? What do you see yourself doing there?
Popular in the Community