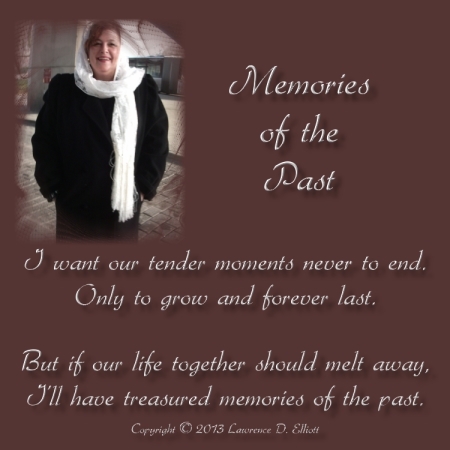 If you ever saw her on the street, the words glamour, class, and style would immediately come to mind. Her sunny smile would brighten up the most cloudy and gloomy day. Whether wearing a dark winter coat with a white silk scarf or one of her self-knitted sweaters and boots... every eye seems to focus on her the moment she enters any room or even as she walks down the most crowded street. And that includes me.
Cornelia G. Becker is not only a popular international photographer and owner of her own firm, but a published author and poet who creates emotional imagery with her words, both in her native German and in English. But there is something about her you wouldn't notice at first glance, no matter how long that "glance" is. She's also a rape survivor. This also means she's a fighter. She's fought hard to keep that smile shining and that spirit alive. And you can feel it whenever you're around her.
Lucky for me, she still believes in love. It's evident in the poems and breathtaking photographs she shares with the world. I don't know if I could have made it through such an existence in one piece. But for her, it was more than just an existence. She has chosen to live. Whenever I'm with her and see how she travels through life, it's hard to remember the bumpy and treacherous road on which she's had to navigate. Like a delicate butterfly, she lives to find the most beautiful flowers in the ugliest fields.
This, my friends, is what might be considered by the Germans as a Liebeserklärung -- a declaration of love. But it's more than that. This is someone for whom I have the utmost respect. Not just because of her physical beautiful, but also for the spiritual power she possesses. What is inside only enhances what is on the outside. There are those moments I discover myself transfixed as I watch her every move. I'm totally mesmerized!
But to my surprise, I find she is unaware of what a treasure she is. The fact is, not enough people have spoken of or shown to her the realities of her value. This, of course, shocks the hell out of me! It's sad how so many are all too happy to pounce on our failures, but are graveyard silent when something positive should be said.
But she carries on. And I watch. I see. I notice the attention she garners and it speaks louder than any words could. She is something special, indeed.
But I'm making up for the oversight of others. I let her know every chance I can, both in words and in deeds, just how special she truly is. I don't want her to ever forget how grateful I am to have her in my life. And it's an honor to do so because I'm a better man just being around her. My respect for her grows with each passing day. And so does my love.
Popular in the Community