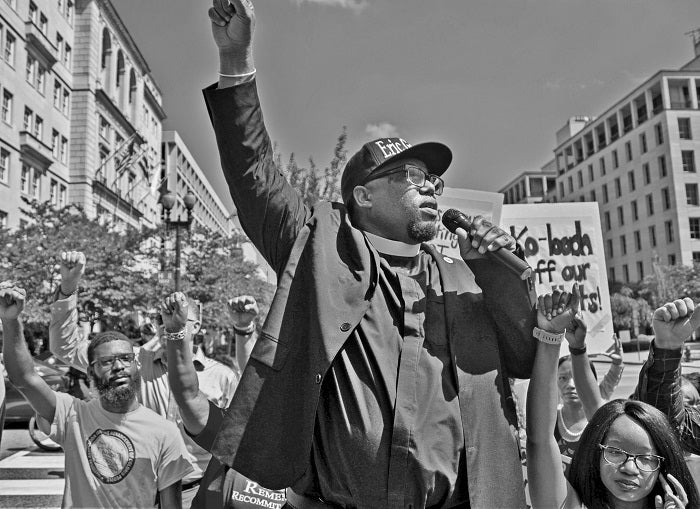 "Darkness cannot drive out darkness; only light can do that. Hate cannot drive out hate; only love can do that."
- Dr. Martin Luther King, Jr.
100 years ago today - on July 28, 1917 - one of the most powerful mass protests against anti-black violence in the United States took place. It was called The Silent Parade.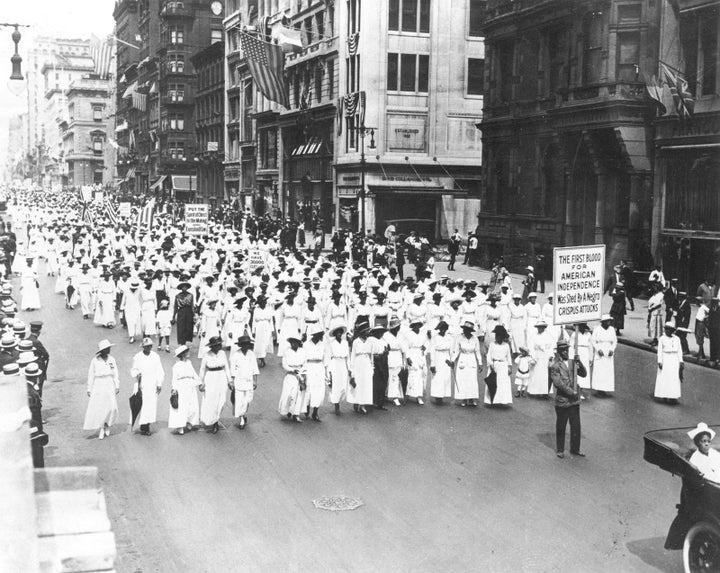 10,000 people marched down New York City's Fifth Avenue in silence to rouse the "conscience of the country". It was one of the first mass demonstrations against mob violence and lynchings of African-Americans.
One of the most powerful signs being carried read "Make America Safe for Democracy".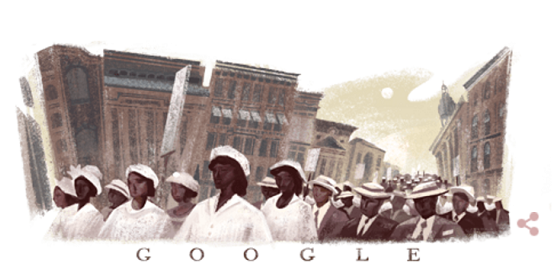 Unfortunately 100 years later, we are still marching to protest unnecessary violence and to make America safe for democracy .
When I joined the United States Air Force, I took an oath knowing that regardless of whatever my personal political beliefs might be, I was pledging to protect our democracy from enemies both foreign and domestic.
I took that oath knowing that I could die for my country -- dying for a country that believed in democracy. I believed that everyone should have a voice, no matter where they came from or what they looked like. That day I raised my hand on the grounds of Andrews Air Force Base believing in our democracy.
That is why I will continue to do everything in my power to stop those who want to disenfranchise voters. That is why, like Dr. Martin Luther King Jr., Dorothy Irene Height, Medgar Evers, and so many more throughout our history, I will fight to make America safe for democracy.
The United States should lead by example and be a beacon for democracy throughout the world. The current tenant of the White House is taking our country in the complete opposite direction. America's beacon of democracy is being dimmed by the current Administration.
Our democracy is under attack.
Voting is the fundamental right of our democracy. It is a cherished right that our soldiers die for and why I served in the Air Force. Based on a lie and comprised of well known voter-suppressors, Trump's new "Presidential Advisory Commission on Election Integrity" is a blatant attack on our democracy. It is clear that the real purpose of the commission is to justify the creation of more barriers to voting for eligible voters.
Instead of focusing on solutions to protect our rights and privacy, the White House has decided to replicate the worst from this country's past. They have decided that those who are the most vulnerable in our country - poor people, young people, seniors, people of color - need to have more between them and the ballot box.
A tool for voter suppression based on myth and a President's lie.
Ever since losing the popular vote by almost three million votes in the 2016 election, President Trump has been obsessed with proving that there was widespread voter fraud. Earlier this year he claimed, without one shred of evidence, that 3–5 million Americans voted illegally during the election. Now he is out to prove this false claim by using the power of the Presidency (i.e. your tax money) to set up a witch-hunt team full of voter-suppression all-stars. Each member of the commission has a proven track record of suppressing the vote in their home states and attacking the legendary Voting Rights Act.
Trump's new commission is nothing more than a sham — as noted by the numerous legal experts and respected publications— created in response to the blatant false claim of voter fraud in America. The commission has no intention of finding solutions to ensure more people are able to vote, such as modernizing voter registration and cutting down lines at the polls. This commission is going to embark on a witch-hunt to prove a false claim and set up the justification for actions that will make it harder for Americans to vote. They have long decided that those who are the most vulnerable in our country need to have more between them and the ballot box.
We have seen all of this before. And just as our leaders did in the past, we are going to fight to protect these sacred rights we hold as Americans. Now is the time we need to stand together to protect our democracy. Now is the time we need to come together for America.
Last week, while Trump's "Voter Suppression Commission" met for the first time, Hip Hop Caucus teamed up with a broad coalition of advocacy, cultural, environmental, and voting and civil rights groups to host a #RespectMyVote Rally right outside the gates of the White House. Hundreds of people joined in-person and the conversation also grew online, as #RespectMyVote rocketed to the #3 trending topic in America on Twitter. In addition, we helped deliver petitions with the signatures of over a half million people, all in favor of disbanding the commission and finding solutions to make voting more accessible to all.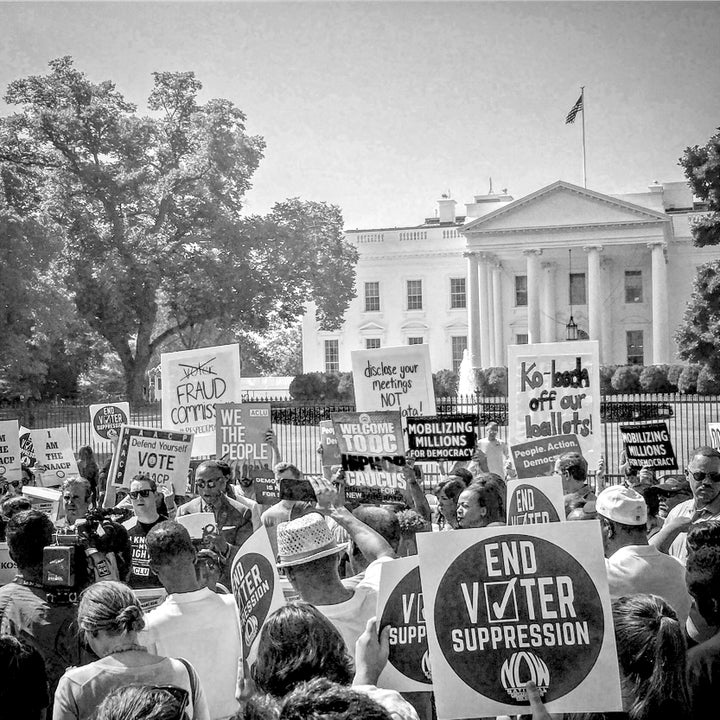 During the rally, I wore a hat with name of Eric Garner sewn on the front. Eric Garner was killed in New York City by a choke-hold from an undercover police officer. This is the type of violence that people marched against in The Silent Parade 100 years ago.
We carry this fight forward today.
We know that hate and anger can be paralyzing. However, to overcome, we will fight back with the love of our democracy and people, and hope for a better future.
We want that now just the same.
- Rev. Lennox Yearwood Jr.
STAND WITH US TO MAKE YOUR VOICE HEARD:
Related
Popular in the Community