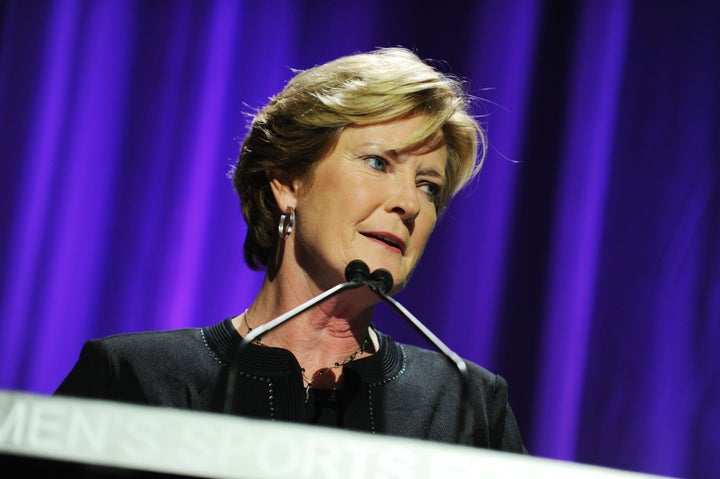 Pat Summitt, the legendary women's college basketball coach, announced this week that she would continue coaching after her diagnosis of younger-onset Alzheimer's at the age of 59. She has set an example for thousands of others who are diagnosed with the degenerative cognitive disease during the height of their personal and professional lives.
Summitt is one of the 5 percent of people with Alzheimer's who are diagnosed before age 65, according to the Mayo Clinic. Generally, these people have a family history of the disease, since a large factor in younger-onset disease is associated with three genes, which can be passed down through families. Younger-onset patients are also often at the prime of life -- juggling a spouse, children, social life and career.
However, many young Alzheimer's patients continue their lives without severe changes at first, according to Joshua Grill, a professor at UCLA who serves as the director of the Katherine and Benjamin Kagan Alzheimer's Disease Treatment Development Program. In fact, early diagnosis gives patients a chance to prepare for the future and enjoy the present, he told Fox Sports.
Those with younger-onset Alzheimer's disease should be given the opportunity to express the full range of emotions that accompany this diagnosis, as they are likely to go through a grieving process. Support groups are an important outlet for the newly diagnosed to share their feelings and experiences and develop friendships with others in a similar situation. In a report compiled by the Alzheimer's Association, those with early-onset Alzheimer's disease seek to be defined not by the memory loss and functional decline they have experienced, but by their remaining abilities. Focusing on staying socially and physically active are ways that they can retain their sense of purpose while adjusting to life with Alzheimer's. Many become involved in raising awareness and sharing their experiences to take an active role in fighting the disease.
The Alzheimer's Association provides both education and support for both the person diagnosed and their family. Family members and friends should be open to conversations with loved ones and continue enjoying normal activities with them as much as possible, the association suggests. Spouses and children can be equally affected, and talking with them about the disease and what to expect is key to preparing for changes in the household. Spouses should learn about potential caregiving duties and should attend a support group for caregivers, the organization recommends. Some patients may also take the early diagnosis as an opportunity to make healthy lifestyle changes and educate themselves on the disease as well as the most current research studies.
As the needs of the patient change, it may be a good idea to research additional support and assisted living options. The most effective programs for individuals with younger-onset Alzheimer's disease are those that take into consideration and tailor the program to the personal needs and preferences of each person. Short-term, or respite stays may also be appropriate down the road.
If you or a loved one has been diagnosed with younger-onset Alzheimer's disease, now is the time to reach out for support, focus on the present and live life to the fullest.
Related