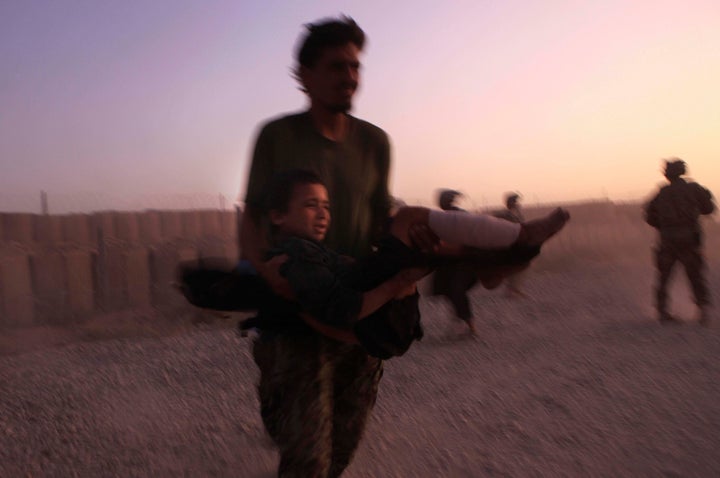 A UN report soon to be released has exposed systematic torture and abuse in several Afghan prisons where international forces transfer detainees, including beatings, electrocutions, and threats of sexual assault. The widespread use of torture was well known by Afghans and internationals. But it's taken this report to see decisive action by ISAF, which announced that it has halted transfer of individuals detained in its operations to nine separate Afghan facilities.
The report's findings underscore ISAF nations' failure to ensure those detained by international forces and subsequently transferred to Afghan authorities are free from torture. The disclosure of such systematic mistreatment highlights the urgent need for nations to stop turning a blind eye to abuse, take responsibility for those in their custody, and proactively ensure detainees' rights are protected.
There are no easy solutions to the detention dilemmas of international forces in a country where torture by the host government is widespread. Having to detain individuals is absolutely necessary in war; only the U.S. chose to build its own detention facility in Afghanistan, as it did in Iraq. Presently, every other ISAF nation engaged in Afghanistan that captures individuals on the battlefield hands over detainees to Afghan authorities. (The U.S. also transfers significant numbers of detainees to Afghan custody, though many also end up in its own prison).
All ISAF nations have obligations under international as well as their domestic law to ensure those transferred to Afghan custody are not put at risk of torture or inhumane treatment. Fulfilling this legal responsibility requires more than assurances from Afghan officials. It requires nations to proactively and systematically monitor and track those detainees it hands over to Afghan authorities. It also requires nations to examine Afghan facilities more holistically, and realistically assess the actual risks of torture detainees may be subjected to.
In response, some nations have adopted mechanisms to monitor those transferred into Afghan custody. However, in general, there is too much reliance on assurances by Afghan authorities -- codified in Memorandums of Understanding (MOUs) -- which amount to diplomatic say-sos that detainee rights will be respected and protected. Monitoring compliance with these MOUs is undermined by the Afghans' failure to provide unfettered access to all detainees, and by the credible risk that threats against detainees and their families will prevent them being able to tell the truth about what has happened to them. Even with more robust monitoring, the fundamental challenge is to end the torture of ALL detainees in Afghan detention, not just those transferred by international forces.
Especially as the U.S. and ISAF are set to transfer even more authority and control to Afghan forces, the UN report sounds an urgent alarm that international forces and the Afghan government cannot ignore.
ISAF's swift response to the UN report is welcomed and points to the credibility and seriousness of the allegations. But what is ultimately needed is more than post hoc, episodic responses to reports of abuse. ISAF nations must make fundamental, long overdue reforms to fulfill their legal obligations to protect all those in their custody from torture and provide the support the Afghan government and civil society need to ensure rule of law, due process, and protection of human rights in all security-related detentions.
REAL LIFE. REAL NEWS. REAL VOICES.
Help us tell more of the stories that matter from voices that too often remain unheard.