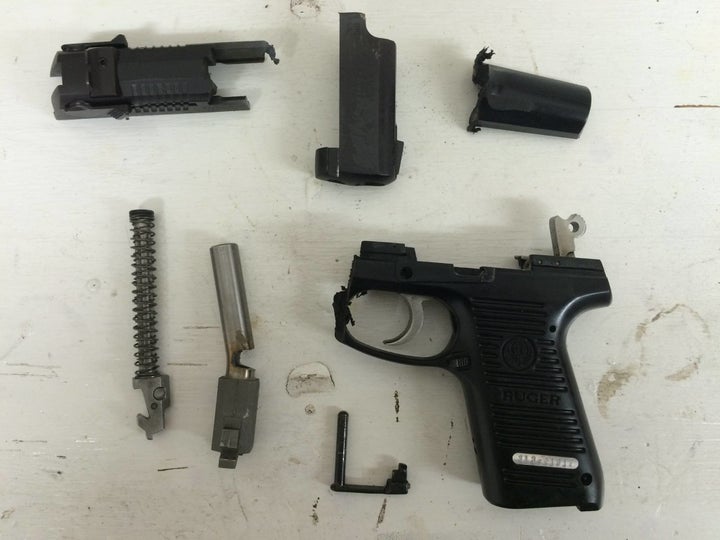 Usually, "responsible gun ownership" refers to someone using their weapon safely. But for lifelong gun owner Steve Elliott, it means taking responsibility for America's epidemic of gun violence and the lax regulations that have allowed it.
That is how Elliott, who owns a copywriting and public relations agency in Northern California, explained his decision to destroy his handgun in a Facebook post on Monday. By early Saturday afternoon, more than 28,000 people had shared the post, which included a photo of his disassembled 9mm Ruger handgun.
Elliott describes himself as a quintessential example of the responsible gun owner, using firearms only for sport and protection. He decided to destroy his gun not because of anything he has done personally but because he is fed up with how the concept of "responsible" gun ownership has been used to block gun safety laws.
"My gun is being used to argue against common-sense laws and policies that could reduce gun violence in America, arguments I find unconscionable," Elliott wrote. "That's what being a responsible gun owner means today – I'm responsible. I've been uneasy about that for a while now, and ashamed to admit it's taken two more mass shootings for me to do anything about it."  
Though he has never used his weapon to hurt himself or others, Elliott wrote that his life has been scarred by gun violence. His grandmother used a gun to kill herself; his father attempted suicide with a gun and someone murdered his stepbrother with a gun before committing suicide. His sister's coworker lost her husband to a mass shooting.
"None of us individually can stop gun violence in America, but as a responsible gun owner, I will no longer be used as a justification for doing nothing about it," Elliott concluded. "Today I did what I could. Today there is #ONELESSGUN."
Other gun control advocates have taken a different approach, mobilizing gun owners who support gun control in order to show that the National Rifle Association's opposition to virtually all regulation does not represent them.
Andy Nieto of eastern Tennessee also got rid of his guns out of disgust with the NRA after the 2012 Newtown, Connecticut, massacre. He turned his pistol into a paperweight.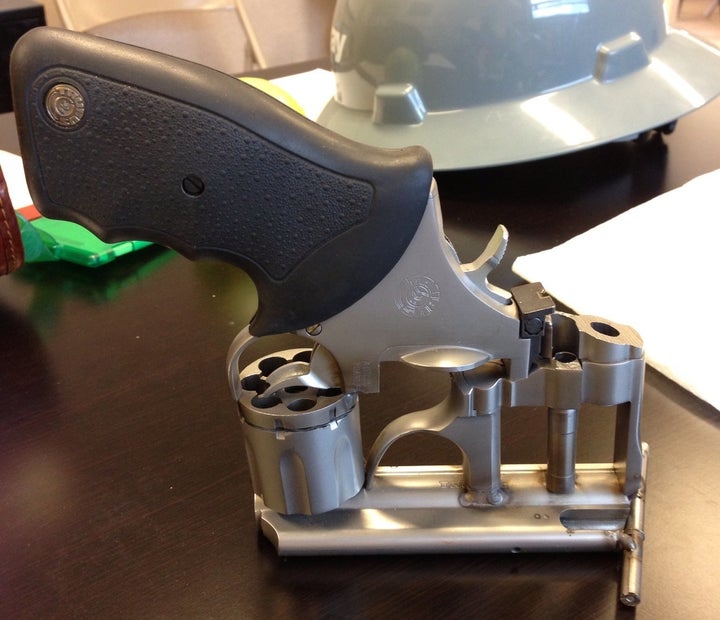 Some 15,700 gun-owning members of MoveOn.org, a leading national progressive organization, have started a campaign to advocate for "common-sense gun control measures," the organization announced Friday.
A gunman shot and killed nine people and himself at Umpqua Community College in Roseburg, Oregon, on Oct. 1. The massacre has reignited a perennial debate over gun safety regulations.
PHOTO GALLERY
Umpqua Community College Shooting