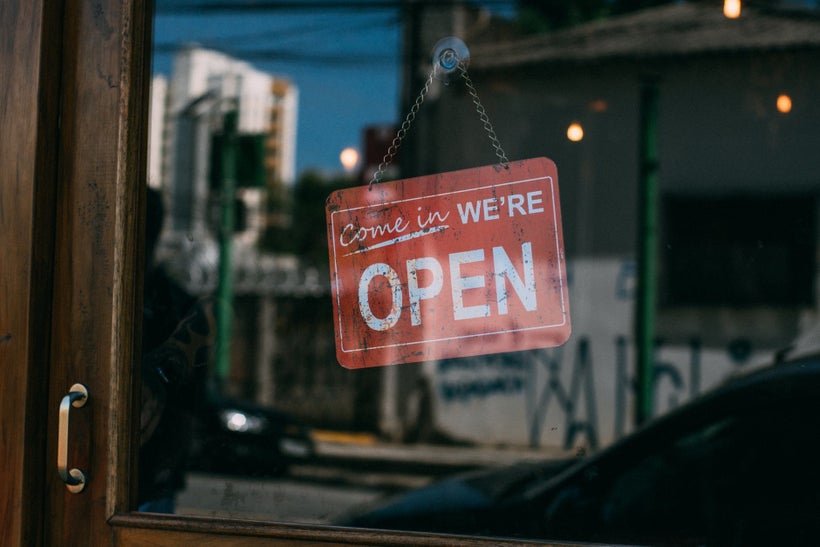 Successful content marketing means achieving short-term wins, building out long-term plans, and maintaining the flexibility to continuously experiment. If you're too focused on the short-term, you'll forever feel behind. If you're too focused on the long-term, you'll miss key advances in the industry.
Content marketers in the retail space know this as well as anyone. The retail sector is changing by the day, and content marketing leaders are forced to adapt to these changes.
For example, according to a report from Internet Retailer, over 52% of consumers begin their search on Amazon.
What does this mean for inbound-focused marketers? For starters, it means that many will feel the pressure to let go of a maxim they may have held close:
Don't build your house on rented land.
In other words—and although they know not to build their primary marketing strategy on a platform such as Facebook that can, at any moment, dramatically change its algorithm—they'll be forced to think about how much effort to put into getting in front of that 52% at Amazon.
The report goes on to say that 38.8% of consumers will begin their path to purchase through a Google search.
Phew. Well at least there's that. But the competition will be fierce for the handful of organic spots not taken up by ads from other retailers: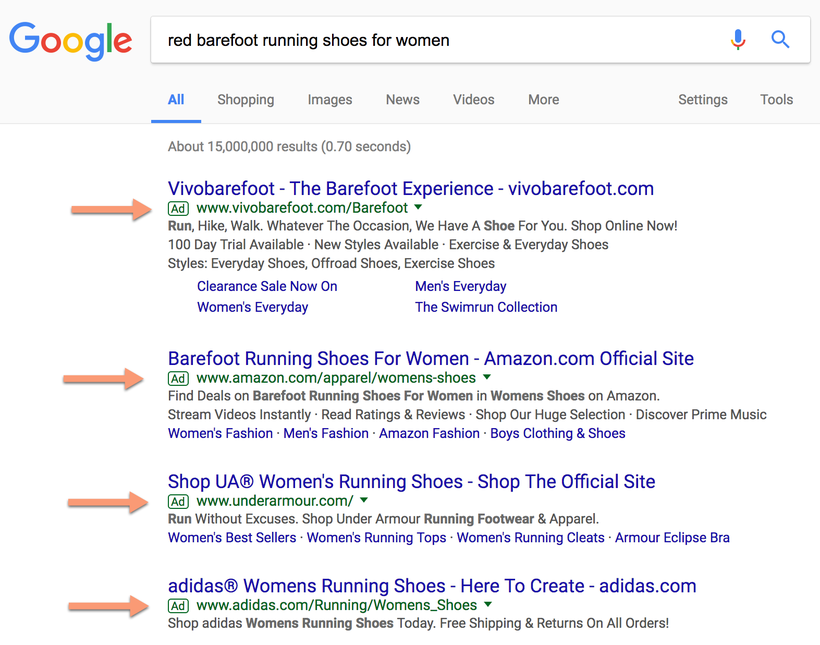 Only the content marketing leaders who understand responsive merchandising will survive.
But what is responsive merchandising?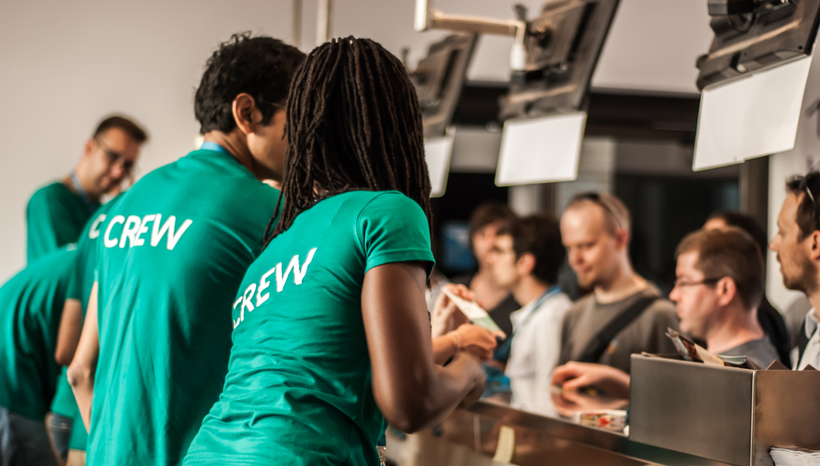 Defined as the real-time understanding and attentiveness to a potential customer's wants and needs, responsive merchandising is perhaps best described in relation to the myriad micro-moments that occur during a great in-store experience. Here are a few:
The layout of the store is such that the customer can easily navigate it;
Associates strike a balance between being helpful and giving empowered customers the space they need; and,
New customers feel impressed and empowered, while returning customers feel understood and appreciated.
In the digital sense, responsive merchandising means re-creating some of the in-store experience while taking advantage of the tools and capabilities available in the digital merchandising world. Among other aspects, it means:
Taking a potential customer's on-site search query as seriously as if the customer were standing in front of you and asking a question;
Assembling the data of clicks, scrolls, and buys into an individualized (rather than simply segmented) customer profile; and,
Impressing and empowering new visitors, while understanding and appreciating returning visitors.
And what's the content marketer's role in all of this?
So we're on the same page here, here's how I'm defining content marketing:
Content marketing is the practice and process of consistently creating, distributing, analyzing, and optimizing valuable content for an audience defined by its potential to become a customer or otherwise engage in actions beneficial to a company.
With this as our guidepost, here are 10 ways that content marketing leaders can evolve their existing skillset to meet the new demands of responsive merchandising: 
1. Show don't tell.
This is easier said than done, especially for content marketers coming from a writing background. The idea here is to create experiences (landing pages, etc.) as though you only have 10 seconds to convince a customer. This means understanding visual merchandising.
And it means thinking image, GIF, and video first. If at all possible, let the visuals of your product or service shine before the words. This may mean getting out of your own way and taking a minimalistic approach to copy (your meta descriptions may indeed be longer than the copy read by your visitor).
2. Diversify your content mosaic.
The traditional inbound model you've painstakingly studied and crafted will likely still work, but your skills may move the needle more for your company when you pitch in and help with other content-related endeavors. 
This can include amplifying the voices of your existing customers (think referrals, especially when one retailer has many others under its umbrella), helping sales with their emails to potential customers, and writing for authoritative outlets that may immediately rank for competitive search terms.
3. Reduce transition friction.
Content marketers are adept at mapping out customer journeys, but they'll increasingly need to focus on mapping out (and writing copy for) the micro-transitions within the customer journey.
"Every touch point matters. Each engagement could be the one that turns into revenue."
These transitions can include omni-channel transitions such as a paid ad click to an on-site experience, and an on-site abandoned cart to a corresponding email.
They can also include cleaner site transitions, such as making sure the engaging copy that compelled a potential customer to land on a promotions page isn't merely repeated verbatim as though they've never seen it.
4. Radical focus on site search.
When a visitor searches on your site, they are providing critical data. It's long been up to content marketers to collect and take action on this data, and thanks to Andy Crestodina's focus on this topic many content marketers are actually doing it.
Which is great and will continue to be important, but what if you could avoid putting your customer through that process in the first place?
Some AI-powered customer engagement platforms offer on-site search capabilities so that relevant visual products can be displayed in real-time as the customer types. By thinking of your product as content, tagging it appropriately, and using one of these platforms, you can help customers find what they're looking for.
5. Think of your content as inventory.
The rules of inventory apply beautifully to content marketers focusing on responsive merchandising.
This means continuously optimization product catalogues and acting as a sort of retail librarian by culling what's no longer valuable or relevant. For example, if a product promotion is over and yet the static pages you created for it are still ranking high for widely-searched queries in Google, there's a problem.
6. Go beyond data stories.
To be clear, the use of data in storytelling will continue to propel the field of content marketing. However, it's more important than ever for content marketers to tell practical stories about the inner workings of how machines are using the data.
Is your retail company using artificial intelligence to, in the digital sense, re-create the level of personalization an in-store customer may experience? The why, in this case, is obvious. But there's an increasing interest, if you can pull it off without giving up trade secrets, in storytelling about the how.
7. Understand backend architecture.
With Amazon taking up the lion's share of consumer searchers, it's even more critical for content marketers to deliver content that is structurally intelligent, quick to load, and completely secure.
For reasons of performance, SEO, and consumer trust, this means having a basic understanding of schema.org (here is a great article from Alexis Sanders over at Moz), how your servers function, and making the move to HTTPS.
8. Prepare for voice search and photo search.
The days of jamming keywords are over, and modern content marketers must start thinking in queries—this includes queries of voice-enabled search as well as photo search.
While voice-enabled search is a more intuitive transition, retail-focused content marketers can prepare for the rise of photo search by ensuring the accuracy of all product metadata. For example, think of red not as a color but as a category of colors.
Those red shoes... what color are they really?
This is another example where a content marketer's evolution may involve spending more time working behind-the-scenes.
9. Create counterpunch content.
This is nothing new for content marketers, but it's worth doubling down on. Using tools such as Moz, discover ranking content that your competitors have created but that they may not be defending well. 
For example, if they're outranking you for "red barefoot running shoes for women" but have a weak page with limited resources, create the web's most educational page on that topic and use it as a cornerstone for smaller product-focused pages.
10. Develop content for conversational authority.
Whereas counterpunch content often involves going long-tail, this strategy is about creating authority around industry terms that have potential to take off. 
You can often find these in industry reports (such as those from Gartner and Forrester) or even from phrases that are used internally. By building authority before there's a rush, you're setting yourself up to have topical authority in the future.
Final thoughts on responsive merchandising for content marketing leaders
For content marketers in the retail space, thinking like a responsive merchandiser is an act of empathy. At times it means stepping into the shoes of your customer and, for those retailers with brick-and-mortar stores, stepping into the shoes of your colleagues.
And remember the key difference here between empathy and sympathy:
Lastly, because the dominance of Amazon is in large part because of how they've reduced customer friction, the only way for modern retailers to compete is, at the least, by creating a similar (or better) experience for those customers that land on their site.
Content marketers, keep this one close:
The customer experience is embedded into every stitch of the customer journey.
REAL LIFE. REAL NEWS. REAL VOICES.
Help us tell more of the stories that matter from voices that too often remain unheard.
This post was published on the now-closed HuffPost Contributor platform. Contributors control their own work and posted freely to our site. If you need to flag this entry as abusive,
send us an email
.