The Sushi Bar, a just-opened restaurant in the Del Ray neighborhood of Alexandria, Va. got ample press, even before it opened. There's no hotshot chef in the kitchen or gimmicky menu items that are getting the public talking, though. Instead, The Sushi Bar is igniting a fierce debate on the always contentious topic of children in restaurants. The restaurant has banned all kids under age 18.
Owner Mike Anderson, who has three children himself, told Today.com that the policy was meant to offer a break for "helicopter parents." The restaurant plans to enforce the ban through a small sign on the front door, and the front of the house staff will also inform unaware parties. He's not going to go crazy with enforcement, though. "We're not going to call the police," he said.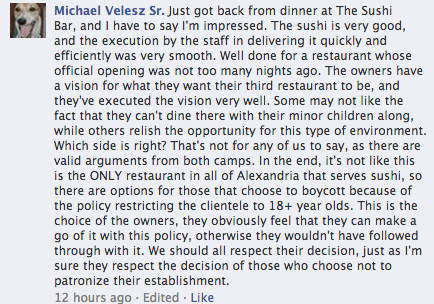 While Anderson may have made a few enemies, it looks like he's also made a few fans. Where do you stand?
Before You Go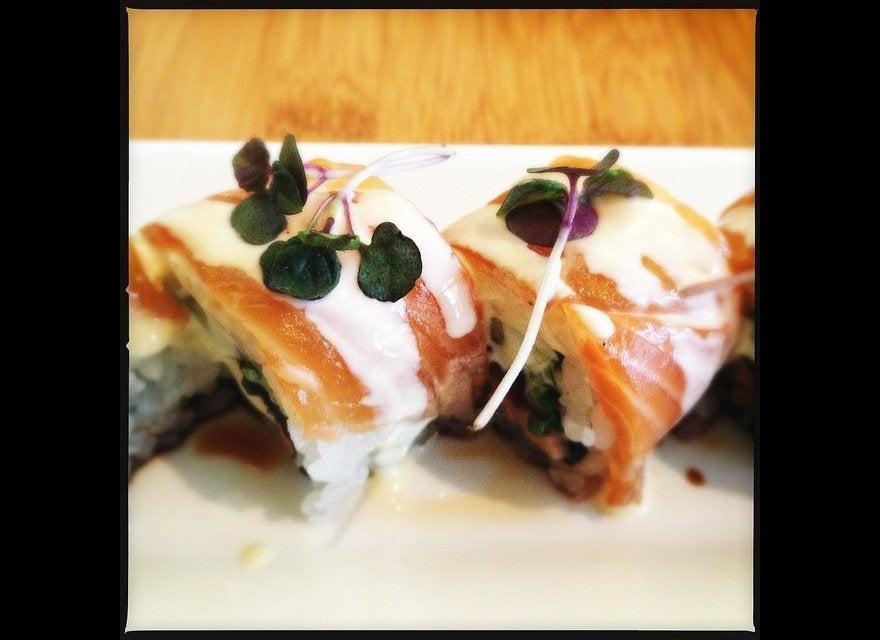 New Sushi Restaurants