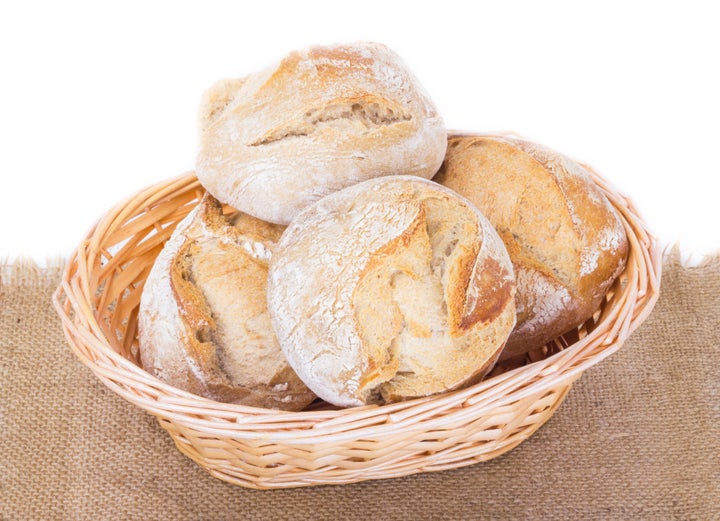 Mike Sanson is the chief editor of Restaurant Hospitality magazine, a national trade pub that covers the full-service restaurant industry. In every issue he tweaks his readers into passionate responses, often by retelling his own dining experiences. The issues he confronts them with are of vital interest to restaurant owners, but they are also the kind of topics that will raise the hackles of folks who dine out often. In addition to showcasing his columns from the magazine, we're also sharing some of the responses he got from readers of RH. Many of these responses shine a light on what goes on behind the kitchen doors. So, as a customer of these restaurants Sanson writes about, what are your thoughts? What really bugs you when you eat out?
I was with a bunch of friends recently when we decided to have a late-night dinner. We had too much to drink, too little to eat and we were starved. The restaurant staff was on the ball; menus and glasses of water reached our table quickly. But while we were poring over the menu and knowing full well that food would not likely arrive for at least a half hour, one of us said out loud: "I sure hope they bring bread." They did not.
We were in a Mediterranean restaurant, so the thought that bread might be served was not unrealistic, especially since at one time it was part of the service routine. Somewhere along the way a decision was made to stop the practice. A couple people at the table were annoyed.
I was not. The economy still has a stranglehold on the restaurant industry and margins are tight.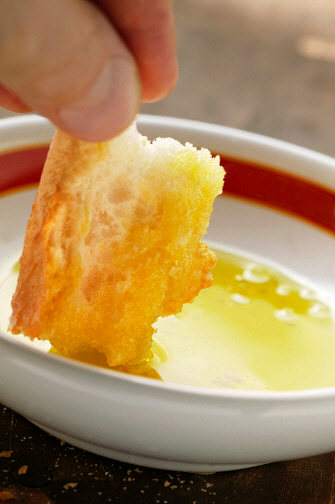 I was annoyed, however, at a neighboring restaurant that at one time offered bread as a courtesy, but then recently began to charge for it. The same economic rules apply, but in this case it seemed like bad form to begin charging for something that at one time was gratis. You may have other thoughts about this.
I also have an issue with restaurants that offer free, but poor-quality bread. It suggests that they feel obligated to offer it, but don't care enough to offer something decent. Isn't it better to serve no bread than bad bread?
On the other hand, when great, artisan-quality bread is served, you just can't help but feel good about the restaurant. Bread of this quality does not come cheaply, but those who offer it have a leg up on those who don't, at least in terms of customer relations.
Nevertheless, if I ran a restaurant, I'm not so sure I would offer free bread until after orders are taken. As happy as customers may be to receive it, you're basically filling their stomachs. Appetizer sales would likely suffer, no? Or does good bread stimulate one's appetite? You tell me.
I mentioned this bread/no-bread quandary to a colleague and she pointed to the tradition at most Mexican restaurants of serving free salsa and chips when customers are seated. Surely, most customers would be put off if this practice was discontinued or, worse yet, they were charged for it.
Another colleague jumped in on the conversation and said there is no such thing as free this or that. The cost of the bread, the chips or whatever you put before guests for free at the beginning of the meal is offset by higher menu prices.
This is hardly a towering subject, but the little details can make or break a dining experience. If you're a restaurateur, do you offer free bread or something else before the meal, or are you dead set against it? What's the philosophy behind your decision? If you're a restaurant customer, does a restaurant's bread service, or lack thereof, effect your decision to go there? And if a restaurant has terrific artisan bread, are you willing to pay for it? Let me know.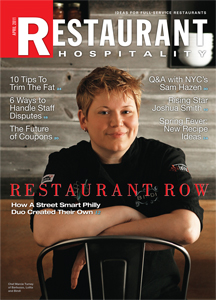 After learning the hard way about how rowdy inebriated customers can get waiting for something to come out of the kitchen on a busy night, I can attest to the calming influence of hot bread and herb butter! Something tasty to nibble on can also mellow the temperament of guests who have had to wait for a table, been subject to a reservation mix-up, or are just plain cranky due to no fault of the restaurant. I've heard veteran guests tell their friends, "you're going to love the bread here." That, too, is worth the extra pennies and time to serve it.
Kimberly McKeough
Office Manger & Host
The Fairhope Inn & Restaurant
Mobile, AL
Bread is something that is very very cheap to make, and customers really enjoy it. I know that it's up to the discretion of each restaurant but I am of the strong opinion that in today's economic climate it's good to keep offering your customers what they expect and that it's not that expensive to offer a great product at a reasonable price.
Jerald W. Alcenius
Head Baker & Pastry Chef
Webers Inn
Leone's Bistro
Ann Arbor, MI
We're located in the Midwest's heartland and my decision to not offer complimentary bread, for some, is considered a travesty. While I grew up in the Midwest and love a bread basket as much as anyone, I couldn't stand future thoughts of wasted product, theft and the expectation of providing something free simply because 'everyone else is doing it.' I understand the theories behind 'free bread.' I just didn't want to bow to peer pressure. I also wanted this restaurant to be different. Our current menu includes an oven-warmed baguette with garlic and herb-whipped butter and it is a very popular menu item. Very infrequently, we have a new guest that is looking for that complimentary bread basket and my staff knows to use very gentle words in directing them to the bread offering on the regular menu. Almost always, the guest will order the bread and that's that.
Lisa Boté
Owner
Bistro 101
Mount Horeb, WI
Serving bread after the order is taken has its merits by not filling a customer up on bread. The practice of serving a customer alcohol on an empty stomach, however, raises serious concerns that may outweigh the loss of an appetizer sale. I also have found that if the staff is trained to politely ask if the customer desires bread before automatically serving it will minimize cost.
Steven A. Smith
General Manager
Rose Tree Inn
Media, PA
Last year our total cost of high-quality dinner rolls was more than $75,000, which is not chump change for an independent operation like ours. We surveyed our Facebook fans and our e-mail list. The answer? They would like something to nosh on--not necessarily dinner rolls. We eliminated the free rolls and now give out a basket of oyster crackers, bread sticks and flat bread with an anise honey butter. For an additional $2.75 ($1.25 over cost), customers can order a 16-ounce semolina boule onion loaf with honey butter.
Larry Hoffman
Owner
Dockers Waterside Restaurant & Marina
Quogue, NY

We are well-known for our honey wheat bran rolls. We have never charged for them and refill orders for additional requests as well. I have considered charging for additional rolls at lunchtime only. The last few years have been extremely tough on my restaurant, and although charging for additional rolls is not a make or break policy, every little bit of savings helps. But I am afraid that the negative feedback would outweigh the savings. So, I haven't pulled the trigger.
Vic Lanzotti
Owner
Sebastian's Hideout
Springfield, IL
The driving force and inspiration for my work is the satisfaction I receive from taking care of our guests and knowing that they feel great about their relationship with our restaurant and experience. That said, I think that the overall perception of diners is that bread is in the Bill of Rights. Our guests don't think or care about food costs or rising prices. If bread is something that my diners desire, then they deserve to have it. I agree that quality is important and everything we serve is a reflection of ourselves and must meet our standard. In my experience, it is rare that a guest eats too many dinner rolls and ignores the menu. Ultimately, offering a free, great piece of bread or two to munch on is one more thing we can do for our guests to make them happy.
Jason Mood
Asst. General Manager
Beverly Hills Grill
Beverly Hills, MI
We used to automatically send out one roll per entree and, in turn, threw away at least 80 percent of them. Now the servers ask after the salads if guests would like bread with their meal. We have saved a ton in wasted dough (pun intended).
Kristine Kimmel
Owner
Dixie Springs Cafe
Summit, MS
I run a 350-seat iconic Italian restaurant, where bread has been given free to each table as they were seated. Those days are now over!
We are in an interesting business: Our costs can skyrocket within a week, and we can't adjust our prices. As our margins became thinner and thinner, I decided no more bread--unless a customer asks for it. I am so into the customer experience that the thought of charging is out of the question, and eliminating it was never a thought. I also agree with keeping the quality as high as possible. We still use the same, high-end artisan bread, served warm to anyone who requests it. We have had only a few complaints, which were easily handled with a carefully thought out explanation.
There is an upside to all of this: We have increased our garlic bread sales ($3.50), which adds to our bottom line. Thanks so much for your great column. I will continue to read it over some nice warm bread and imported olive oil....
Brad Roen
v.p./g.m.
Vitello's Restaurant
Studio City, CA
We changed our menu about five years ago and discontinued the practice of the free breadbasket. We chose to move our signature bread offering of biscuits, zucchini bread and corn muffins served on a grilled flour tortilla plate to our appetizer page for $6.50 each. Incidentally, we sold 941 of them last year alone. It was not without great debate and apprehension that we finally chose this approach. I agree with you on the point that people tend to skip an appetizer for the table if the bread is brought out first. I battle with my staff on this point regularly.
The price of every item across the board is soaring in this industry from goods to utilities to fuel. We have not raised our prices in five years, but we have cut back costs wherever possible. Our business is stable and I am happy to report has survived these economically challenging years. We are a family owned and operated business of over 20 years. We did not get this far serving free bread. Our personal connection to our customers and our approach--make them feel special and want to chose us over our competitors--are what keep them coming back week after week.
Heather Profetto
Owner
Rainbow Gardens Restaurant and Bar
Milford, CT
Popular in the Community