 The survey asked questions on three main areas: sick days, tips and salaries.
A whopping 92 percent of respondents said they felt it's important or very important that restaurant employees not come in to work when they're sick, though just 57 percent of respondents said it's important or very important that restaurants give employees paid sick days.
Support was even stronger on the questions of tipping and salaries. Just over three-quarters of consumers said that they thought it was important that restaurants pay employees a fair wage regardless of tips, and 82 percent said that they supported the idea that waiters should receive the full amount of tips left at their tables.
The survey was commissioned by the National Consumers' League (NCL) and the Restaurant Opportunities Council (ROC), both of which advocate on behalf of workers. On Wednesday afternoon in Washington, the two groups co-sponsored an event with the AFL-CIO for restaurant workers and press in part to announce the results of the survey.
"We knew that people feel pretty strongly about what goes on in restaurants, but we were surprised and pleased to know that consumers care as much as they do about how restaurant workers are treated, and want to know that if they leave a tip, that tip is being given to the employee and not being skimmed by the restaurant owner," NCL executive director Sally Greenberg told The Huffington Post.
Britton Loftin, the ROC's national policy coordinator, told The Huffington Post that his group plans to use the survey results as ammunition in its conversations with lawmakers over future legislation affecting restaurant workers, especially laws to raise the minimum wage. Though some jurisdictions have passed bills that raised the minimum wage for restaurant workers as high as $10.55 an hour at the beginning of 2013, the federal minimum wage for tipped workers has been stalled at $2.13 an hour since 1991.
Not everyone was so enthusiastic about the survey results. Scott DeFife, the head of government affairs at the National Restaurant Association, which advocates on behalf of restaurant owners and has generally opposed any increase of the minimum wage, issued a statement to The Huffington Post dismissing the ROC's polling.
"The overly broad accusations against the industry are not indicative of the industry as a whole," DeFife wrote. "Furthermore, the ROC opinion polls referenced as 'research' have been shown to be extremely misleading and drawn from a subset of self-selected volunteers.
"It is also important to remember, that a typical restaurant operates on an average of 3-4 percent pretax profit margin, and more than 90 percent of restaurants are small businesses," he continued. "Any additional labor cost can negatively impact a restaurant's ability to hire or maintain jobs."
This post has been updated to include comment from the National Restaurant Association.
Related
Before You Go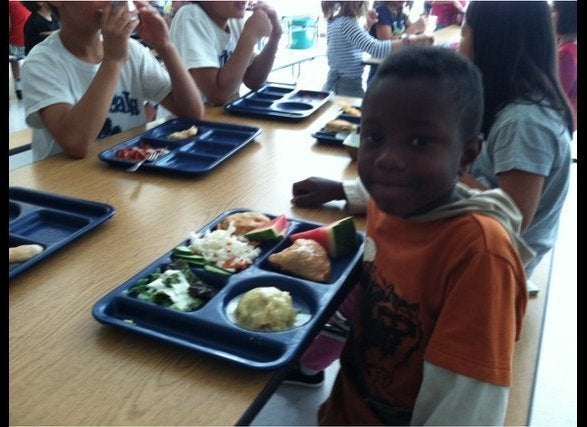 Food Informants