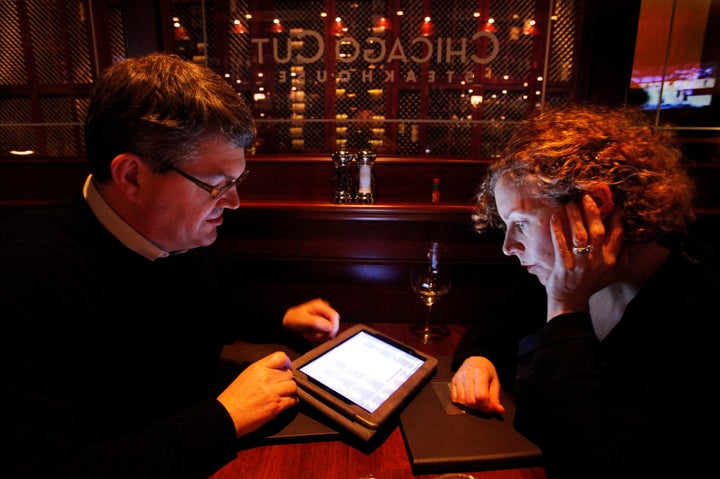 No more waiting for the waiter?
A growing number of restaurants are encouraging customers use tablet computers to order food and pay the bill, according to news reports. The benefit for restaurants is twofold: They save money on waiters, and customers end up spending more.
Since traffic to restaurants has been about flat since 2007, tablet computers have become an appealing way for some restaurants to trim costs and increase sales without having to attract new customers, according to USA Today. Steakhouses and some Au Bon Pain restaurants are among the converts to tablet menus, according to USA Today.
At the "Do at the View" restaurant in Atlanta, customers use iPads to browse through the menu, call their cars out of valet parking, change the restaurant's music, and talk to other customers in the restaurant's private chatroom, according to Wired. There also are iPads on the bathrooms' walls instead of mirrors, Wired reports.
"It'll have a larger presence in fast food, where a quicker turnaround matters," Nima Samadi, senior industry analyst at IBISWorld, said of tablet menus in an interview with The Los Angeles Times. "In traditional, full-service restaurants, it's still kind of a gimmick."