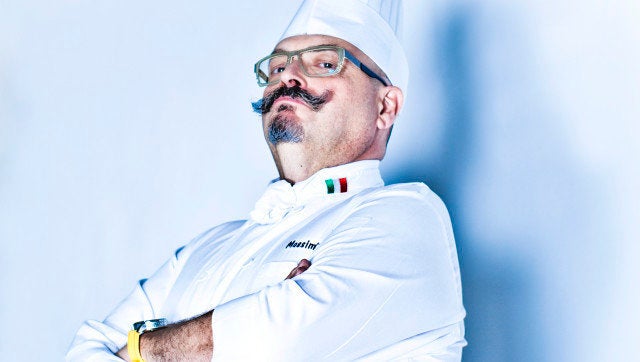 "Restaurant Takeover" has a familiar ring to it, and for good reason. Following in the footsteps of the cancelled "Restaurant Makeover", "Takeover" similarly pairs a high-profile chef with a top-notch designer to rescue and revitalize a struggling eatery.
This time around, the show relies on hidden surveillance cameras and undercover work to assess the situation. On a warm Sunday afternoon, one of the participating chefs, Massimo Capra, sat down with us at Cirillo's Culinary Academy to discuss the current episode in production and of course, food.
Culinary Point of View The chef and co-owner of two respected Toronto restaurants, the Sopra Upper Lounge and Mistura, Capra is only one of the chefs featured in "Takeover." There's Corbin Tomaszeski, also returning from "Restaurant Makeover," along with new additions Derek Minkensky, Andrea Nicholson and Richard Andino. Naturally, all five bring a unique approach, flare and flavour to the table.
"We're all different individuals," says Capra. "Corbin is much more into health than I am. I enjoy fattier foods and more robust cuisine. I'm a full-flavoured guy. I grew up in Northern Italy, the land of pigs and milk. My cuisine has always been classified as robust. I don't like when food becomes too dainty or worked on."
Into the Fire Today, Capra will be busy with Scarborough restaurant Naan & Kabob and owner Fahim. As for why any restaurant fails, there are plenty of reasons:
"It could be the front, the back, the middle or the idea behind it," reports Capra. "It could be the fact that the owner thought being in a restaurant would be easy. 'Oh yeah. I wanted a job, but then I thought I'd open a restaurant because I like to eat!' I love that. I haven't seen anyone survive without eating, so I suppose everyone loves eating. So the biggest thing is to identify whether these guys are going to be interested in succeeding."
Help Wanted The restaurant overhaul occurs in a tight deadline of six days. In that short time frame, Capra has to promptly immerse himself in their cuisine, determine what needs to be fixed and then work his magic.
"We go in, we find out 'Oh my, Afghani food,'" explains Capra. "'When was the last time I cooked Afghani food? Never. When was the last time I ate Afghani food? Never.' I do some quick research. It's a blend of many cuisines. That's not difficult. I understand a little bit of the Persian, a little bit of the Indian. I try to understand what the spices and traditions are. Then what would the locals eat and how would they eat it? Then I try to come up with recipes that will improve things. If people call "Restaurant Takeover," they understand they need to change something. So instead of being 1 of 100 restaurants on the block, it's going to be a unique restaurant, serving food that is a lot fresher and understand what the clients would want."
"For instance, this guy cooks awesome kabobs," he continues. "Really delicious chicken. And he cooks them on a tandoori grill. The chicken cooks perfectly. But then he puts it on a chopped salad that is worthy of a diner in 1960. It is exactly the same chopped salad that Greek, Lebanese and Persian restaurants make because it's cheap and easy. Cheap doesn't have to be bad. There are inexpensive additions that you can do to a salad like cutting the vegetables in a different way or chopping the salad differently. The same ingredients can be transformed into something beautiful, which is what I'm trying to do."
Recipe for Success It's Capra's job to infuse some new energy into the menu and as requested, he's introducing a kid's friendly dish to Naan & Kabob. All cooking scenes are being filmed at the start of the art Academy, with its eight stations, stainless steel appliances, large counter tops, stoves and knife stations. Initially in a short red sleeve t-shirt to prep, Capra emerges with his white chef coat for the "meet and greet" with Fahim and to present him with a white apron. Soon enough, the two are chatting away and mixing ground beef in a big metal bowl with a variety of ingredients and spices. There's cornmeal, garlic, ginger, cumin and egg whites, to name a few. After shaping the meat into a patty, it's on the grill and if the smell is any indication, Capra's got a sure-fire winner on his hands.
"Just like every other restaurant in North America, Fahim's bombarded by kids wanting a burger-type item with fries," explains Capra. "And he wants to stick to his guns and not give fries. The original cuisine of Afghanistan has a beautiful potato fritter. It's actually got green onions, garlic and cilantro. You fry it and it becomes crisp and delicious. Why not make that? I'm going to show him how to make it quickly. Plus, I'm going to make a little burger. He is really adamant about not calling it a burger, so it's a beef patty. What I'm going to do is maintain the freshness of the dish by adding a beautiful toasted naan. Then you have a mayonnaise dip. I'm going to have a little green salad and a yogurt on top."
Two to Tango Even though "Takeover" will place a greater emphasis on food than its predecessor, the design work is integral in establishing a pleasing atmosphere and aesthetic. Despite separate agendas, the chef and designer usually have a strong synergy, although there have been instances in the past where they have butted heads.
"The relationship is very good because together we have to really come up with something that works for both of us," offers Capra. "The owners are always desperate for a better look and better feel. You need the gift of design because everyone wants to put their own spin on it. 'I have a sentimental value for this. I'm going to buy chairs like this and the dishes.' Everything is so mismatched and out of place, old and used up. A designer can help bring a look together."
Pressure Cooker The owner of the establishment must fork over $15,000 for the takeover, which the series will match dollar-for-dollar, for a combined total of $30,000. Capra is well aware it's still a lot of coin to shell out, especially when your restaurant is in dire trouble. After all, this is their livelihood, so the stakes are high. As a result, Capra feels an immense pressure to get them back on track.
"Oh, absolutely," confirms Capra. "I don't want to go in and show something that is unobtainable. This is a kabob house and it serves families. What I want to show Fahim is how to attract the family and how to make presentations that are really interesting within the price range that he wants to be at. That is my goal."
Entertainment Value "Restaurant Makeover" ran for five seasons and there are high hopes that "Takeover" will match that longevity. Realistically, that's all up to the audience, who tune in to watch the drama unfold and the renovations come together, usually at the very last minute.
"Viewers find it interesting because there are a lot of conflicts, a lot of little things happening," says Capra. "For instance, during my explanation to Fahim, what I saw is he cannot take any criticism at all. If you think everything is perfect that you do, then why do you need me to come over? You know something is wrong, but you won't admit it to yourself. It's quite interesting to analyze all of that. Then the viewers get snippets of that."
Food for Thought A cookbook author and regular food column contributor to The Globe and Mail, there's no doubt whatsoever that Capra has culinary chops. And since every chef has their favourite product or guilty pleasure, Capra doesn't even hesitate when discussing his sweet tooth. He does require a few moments to mull over which food items he considers overrated and underrated.
"Most underrated food that everybody uses is rice," explains Capra. "Rice is a vessel for so many things, so I use it a lot. My go-to thing is rice. The most overrated food that jumps out at me is chicken. There's only two parts of the chicken that I like, which is the thigh and the skin around it. The breast can be boring and flavourless."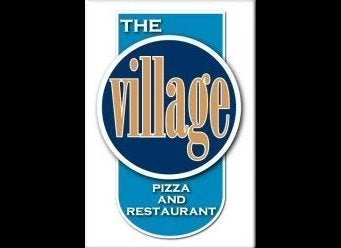 Restaurant Takeover Restos
"Restaurant Takeover" premieres on Food Network Canda on Thurs., August 30 at 9 p.m. ET.