All the restaurant-chain CEOs who have blamed disappointing sales on soft consumer spending have been telling it true. Data from The NPD Group show that restaurant visits using a deal or discount increased across all segments during the first nine months of 2013.
This trend is a surprising change from 2011 and 2012 when dealing declined, non-deal visits increase and it appeared the beleaguered restaurant industry was pulling itself out its recessionary slump, NPD reports. But just when that seemed to gain momentum, 2013 data shows a 2 percent increase in deal/discount visits. Non-deal customer traffic has been flat in 2013 after two years of positive change. Discounted-price traffic industrywide was up 4 percent compared with a year ago and coupon visits were 2 percent higher.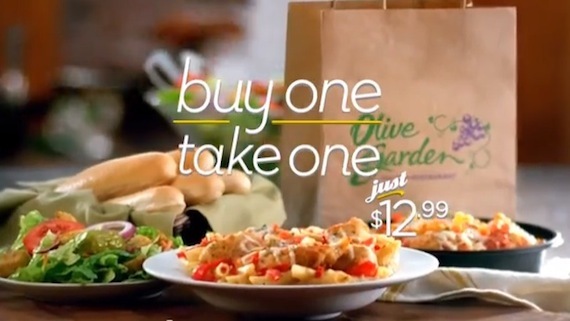 What's the bottom-line impact of this dealing? Average restaurant check for deal occasions (23 percent of visits) is $6.10, compared with $7.13 for non-deal visits (77 percent of the total).
Restaurant visits based on buy-some-get-some or two-for deals were particularly popular, rising 14 percent in incidence over last year. Although such discounting has been heavy among casual-dining chains, NPD says casual-dining customer traffic has declined by 1 percentthis year.
A 6% increase in visits tied to value-menus such as Dollar Menus helped increase deal visits at quick-service restaurants up by 2 percent. Overall QSR customer traffic has been flat. An example of the dealing going on is in Kansas City, Mo., one of the markets where McRib is back on the McDonald's menu. The deal in KC is "Buy 1 McRib Extra Value Meal, get a 2nd McRib for only $1."
"In my view, the industry tried to move away from heavy discounting last year but found it was just not feasible with consumers still closely watching their spending," says NPD restaurant analyst Bonnie Riggs. "It is deal-related traffic that is keeping the industry from registering traffic losses. Casual dining has really ramped up with its deals, but unfortunately it hasn't stopped traffic declines, which may mean that its deal offers aren't resonating with cost-conscious consumers."
Related