Dodgers season is back, and baseball fans in blue are gearing up across Los Angeles for opening day (April 1). Whether you're a baseball enthusiast or a casual attendee, you're going to need something to satisfy your cravings before or after enjoying nine innings of America's pastime. While there is something nostalgic about those overpriced hot dogs and French fries, there are also plenty of excellent food options within two miles of Dodger Stadium. We've compiled a list of 18 favorite restaurants in Echo Park, Downtown and Chinatown, with variety from classic French cuisine to Filipino BBQ, from Italian subs to vegetarian bistros. There's something for everyone, so you can keep experiencing new food all season long.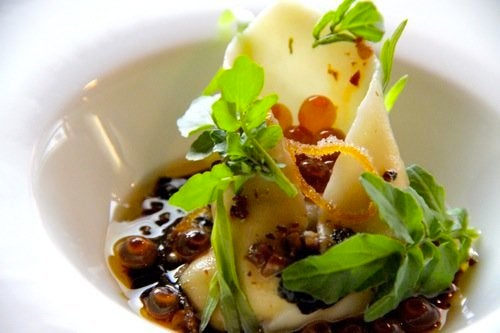 Best Restaurants Near Dodger Stadium
Paula Massingill is a contributing writer to FoodGPS. She lives in Los Angeles and spends her free time happily consuming food, drink and video games. Connect with her on Twitter: @theseriousp. To read more Food GPS stories, click here.
Popular in the Community