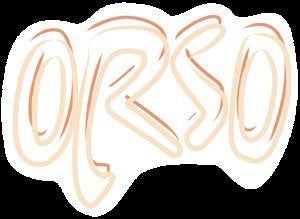 Restaurateur Sean MacPherson is returning to his L.A. roots to re-open Orso, the Italian restaurant on West 3rd Street. In an exclusive interview with Huffington Post L.A., he dishes on the details.
"It's a really personal project for me," says MacPherson, who grew up in L.A. and is an owner of the Waverly Inn, The Maritime Hotel and the Bowery Hotel in New York and Jones, Swingers, El Carmen, Bar Lubitsch and Good Luck Bar in L.A.
"I'm building it very carefully, as if it were my own home," he says.
The last restaurant he opened in L.A. was Jones, also on 3rd, 17 years ago. "I was in my 20s and I opened a restaurant that I would want to go to in my 20s," says MacPherson. "Now I'm building a restaurant that I want to go to in my 40s."
He's taking his time, interviewing chefs and building at what he calls "an Italian pace." The approximately 100-seat restaurant should open late summer/early fall.
"The whole thing is relatively organic," says MacPherson, who has yet to come up with a new name for the restaurant.
He used to frequently dine at Orso, which opened up about 20 years ago, right around the time he opened up Olive restaurant on Fairfax. (Before it was Orso, it was Joe Allen). He plans to serve straightforward Italian food and keep the wood-burning oven churning out pizza, although an improved version of what they were serving.
"I don't want to change it dramatically, I'm just going to give it the love it needs," he says. "The building itself was originally built as a residence and I really like restaurants in former homes, like the Waverly. I want it to feel as if it were a 1920s Mediterranean house as it was originally built."
His main motivation was to open up a restaurant with a lot of outdoor seating, which he finds L.A. really lacks since Michelle Lamy closed Les Deux Cafe in Hollywood. "I want to have a beautiful, romantic garden," says MacPherson, who primarily lives in New York's West Village but is spending about half of his time living in L.A. while he works on Orso.
The new Orso will not take a cue from the Waverly and have an unpublished number, making it near impossible to get a prime time reservation without knowing one of the owners. (Vanity Fair editor Graydon Carter is also an owner and his office gets flooded with reservation requests).
"It will absolutely be a public place," says MacPherson. "I want to do something that's a classic and I'm hoping this will be a lasting incarnation. It's not going to being exclusive."
Still, we're betting it's going to be a real challenge to get a good table, at least during the first few months.

Related
Popular in the Community