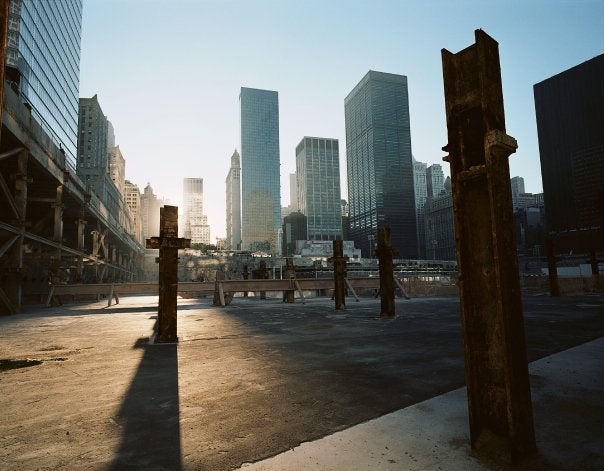 Unsurprisingly, many black media outlets are abuzz with anticipation for the release of Think Like a Man, the film adaptation of Steve Harvey's self-help book of a similar name. Though I have sometimes chafed at Harvey's ideas through the years, it cannot be denied that he has worked very hard to build a brand and deliver consistently engaging entertainment to his core audience. Along with Harvey, the film's cast deserves some of this shine: Regina Hall is seriously funny, Michael Ealy is clearly leading man beautiful, and because I saw Meagan Good in Eve's Bayou as a teenager, no amount of bad roles can convince me that she is anything less than capable of revealing much nuance and color in her performances.
I also believe that there must be diversity in the images of African Americans in the cinematic arts and across all forms of media. There should be space for the lowbrow and the high, the absurd and the serious and everything in between. Most of us agree with this in theory, yet we hypocritically shun and disparage whatever seems to ignore popular sociopolitical issues if it happens to feature a black cast. This places an extra burden upon black artists to at all times produce work that is blatantly edifying. According to Viola Davis, this stifles. "The black artist cannot live in a revisionist place," she told Tavis Smiley while discussing her Academy Award nomination for The Help.
I hear echoes of Zora Neale Hurston's struggle with the "niggerati" in this sentiment, along with British writer's Virginia Woolf's assessment of the limitations of Jane Eyre's author Charlotte Bronte: "She will write in a rage where she should write wisely. She will write of herself where she should write of her characters. She is at war with her lot." Honestly, I don't want to watch a film or read a novel that is so excessively pedantic that the language does not move me, the characters aren't believable, and the plot frustratingly predictable.
While I do not suggest that black artists ignore the reality of our inequality in this country, I do believe that audiences should demand quality and authenticity in the portrayals of our humanity. My main issue with Think Like a Man, Tyler Perry's films, or even Mary J. Blige's Burger King commercial, is not their lack of political or social progressiveness; it is one of truth and creativity. Heavy on tropes, they often seem to go for the cheap joke or the obvious plot twist in an attempt to pander, dismissing the intelligence of their audience. But if skillfully and sincerely made, even the bawdiest comedy can stir a viewer's innate creativity. Any work of art with a real human touch can encourage its audience to consider possibilities outside of the day to day, expand its capacity for thought, love, and action, or simply to make it through to another moment. If you believe the personal is political like I do, then you'd agree that inspiration like this can only work toward the broader goals of our community. I will know that we have evolved when our primary concern and demand of art and artists is this: is it real? Do I believe you?
There are several upcoming releases of black films that prioritize authenticity and artistic integrity and insist on speaking to the core of the human spirit. The gorgeous Restless City, directed by fashion photographer Andrew Dosunmu, accomplishes this and elegantly so. The film tells the story of Djbril, a young Senegalese man who hustles along Canal Street in Manhattan amid a community of immigrants from all over Africa trying to get by in America. Like many who move to New York in search of their dreams, he is much more than the sum of his daily grind. He is an aesthete, a gentleman, and most importantly, a singer -- it's just that the mundaneness of survival has taken priority above the full expression of his art. Meeting the lovely Trini, a prostitute who works for one of his merchandisers, lights a fire under Djibril, and he gains a renewed interest in pushing his life and ambition forward.
The performances of the actors playing Djibril and Trini (Sy Alassane and Nicole Grey, respectively) are stunning in their subtlety, necessarily so because the film's dialogue is sparse. Here is where Director of Photography Bradford Young steps in and with the creative use of light, color, and reflective surfaces, drives along the story, beautifully illuminating a New York that American audiences rarely see. Costumer Mobolaji Dawodu attires the cast soulfully in warm reds, sleek lines, and vibrant patterns. Just like real-life black people, Djibril and Trini are sensual, stunning, charming, despite the surface travail of their lives. The soundtrack, too, has a part in driving the film ahead: there is a sexy scene (my favorite) where the main characters share a meal, giving themselves over to their steady but life-changing love as Jessye Norman's soprano enlivens the background.
As viewers, we have more power in determining what we consume than we often realize. I'd like to think that given the right access and information, more of us would decide on art that entertains as it takes us higher.
Restless City opens in limited theatrical release on Friday, April 27 in New York, Los Angeles, and Atlanta and May 4 in Chicago, D.C., Philadelphia, Detroit, and Seattle.