After two decades out of print, "Burroughs: The Movie" is finally getting some attention through the work of his devoted nephew, Aaron Brookner. In a phone interview with The Huffington Post, Aaron said, "As I kid I didn't know about AIDS, so the last couple years of his life left an impression on me. When he died, it shattered the family quite a bit." His Kickstarter campaign officially launched today, to mark World AIDS Day. On December 11, a screening of the film will be held at October Gallery in London. In the meantime, scroll down to see the trailer and read the Q+A with Aaron about his beloved uncle's life and legacy.
HP: Growing up, what experience did you have with your uncle's films?
AB: He was a loving paternal figure to me as a kid. I grew up in Greenwich Village and I was always nearby him. He would go to Japan and bring me toys, show me cameras. He was shooting "Bloodhounds of Broadway" in the West Village, so walking to and from school I would pass by his set. He took me out of school for a day to visit his set in New Jersey and sat me at a table with Madonna in '87 ... She said she liked my eyes.
He sat me on his lap when he directed a big scene with her and Randy Quaid. This is so vivid.
HP: When did you start figuring out his connections to other artists you admired?
AB: In adolescence I started to find out about Robert Wilson because I saw Lou Reed's "Timerocker" at [the Brooklyn Academy of Music]. I started getting into Jim Jarmusch and knew that my uncle was a friend of his. I pieced together parts of his life in high school and college, which lead me to his story in a funny way.
HP: What was the process like revisiting his work?
AB: My grandmother has kept all of his stuff in a drawer. This one notebook was particularly chilling. He's writing to his parents knowing he has a death sentence; his movies are how he'll live on.
HP: Are we as a culture ready to look back on AIDS? How did your family deal with his passing?
AB: For my family and Howard's partner, who is like family, for 10 years we were in a state of shock. It takes time to appreciate fully what was going on then. That's connected because post-9/11 New York is so completely different from the way it was and the counterculture movement going on before then was so remarkable; I think people are appreciating it a lot more now. Obviously there was Keith Haring and Robert Mapplethorpe, but Howard was on the brink of becoming a famous director -- it didn't happen because he died.
I have a feeling a lot of artists' work got lost [because of AIDS]. Howard was fortunate because his family and friends supported him, but a chilling thing I remember was these guys at St. Vincent's [Hospital] who would call out for someone to listen to them, just for a moment. They were dying alone. Who knows what happened to their work? It's been a process to follow the thread to find out everything Howard did. It's getting over that shock.
HP: How did you access his archives?
AB: It's been scattered and I had to follow leads. Some stuff was with different family members in various drawers. I find out about more stuff and more stuff [over time]. I won't call it a treasure hunt, but it's like an old Western movie we're you're onto one thing and it turns into another.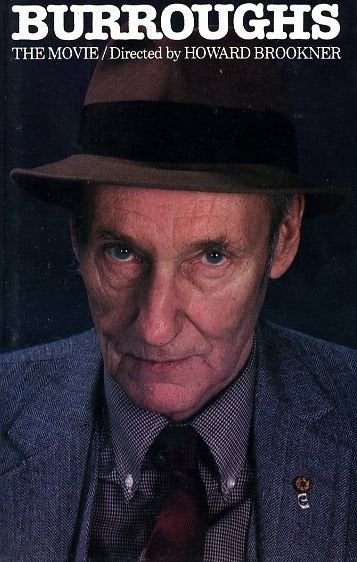 William S. Burroughs
Related
Popular in the Community