As The Advocate pointed out, Sweet Cakes by Melissa posted the following series of photos on its official Facebook page. The images show cakes prepared by the company for Restored Hope, which has advocated for reparative, or "ex-gay," therapy:
"Jesus Christ provides hope for transformation to broken sexual sinners," one segment read. "The grace of God offered in Jesus Christ is not merely a pardon for one's sins but also an empowerment by the Spirit of Christ to a new life lived for God ... For some, this transformation may take shape as a significant reduction of unwanted sexual desires."
Last year, Sweet Cakes by Melissa co-owner Aaron Klein argued that he and his wife Melissa were simply living in accordance with their religious beliefs when they rejected a lesbian couple's request for a wedding cake. Furthermore, he said he believed his decision to deny service to the two women was protected by his Constitutional right to practice his religion as he sees fit.
Before You Go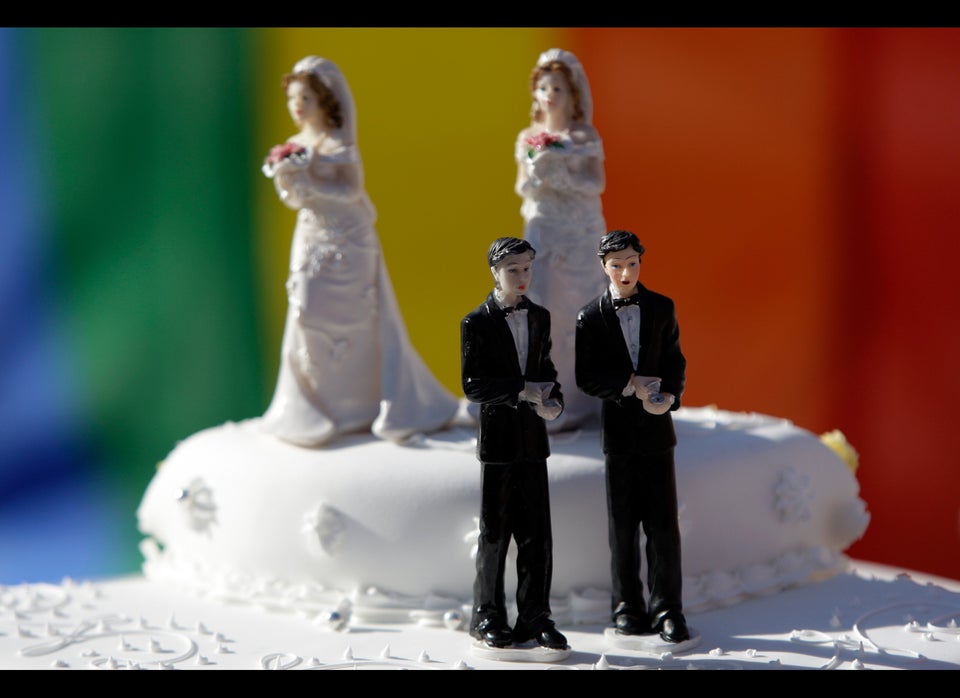 LBGT Service Cases
Popular in the Community