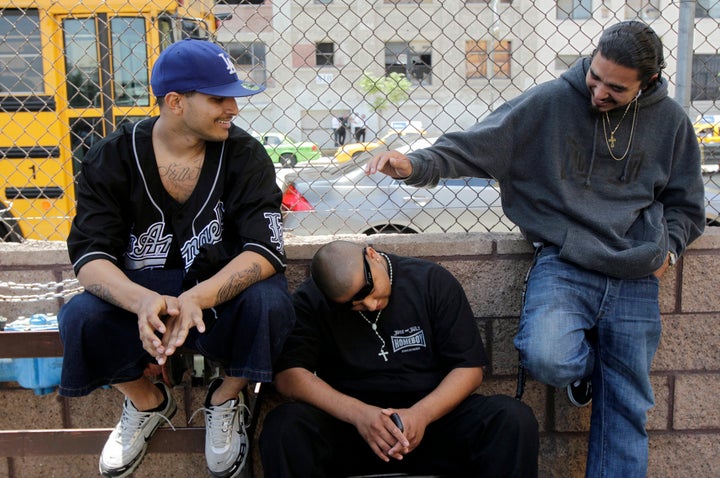 I am in Tunis -- this is where the Arab Spring got launched in December 2010. I have had the privilege of being in the Arab world for the last two weeks meeting and having discussions with youth and young entrepreneurs about how they perceive their future. The Arab Spring and the change that was ignited was all about "dignity" -- there has been a high level of unemployment in this region for years but what ignited the revolution was the loss of dignity. Over the last two days in Tunis I have met with leaders of the business community, government agencies, development agencies and young people, and they all believe that there is hope and the biggest challenge is to restore dignity.
I met with the senior leadership of the "Fact-Finding Commission on Abuses," which was set up to investigate abuses during and after the revolution. The president of the Commission, who is 70 years old, and a very distinguished leader of the country told me he is now re-energized with this work and feels 10 years younger and is working continuously to conduct a thorough and transparent review so he can give hope to the country and restore dignity.
The three business leaders that I had lunch with have launched TARI9I an entrepreneurship effort to provide business skills to youth. They are convinced that, without providing youth with skills to start their own business, especially those living in smaller towns in the country, they will continue to remain unemployed. They believe that in Tunisia the engine of job creation will be youth and they need skills. They launched TARI9I right after the revolution and since then have supported five new businesses and trained more than 20 young people. While this is small, it is a very important effort and we have supported it as part of our commitment to help rebuild this society.
Later that day I met with several entrepreneurs that Microsoft has supported through its Microsoft Innovation Center. One of them was Mr. Afif Bouchoucha, who is the founder of Business Information System -- and was supported by TARI9I. He lives Gafsa, a small town in the middle of Tunisia. His company is focused on developing digital health care record-keeping software and services. Others were focused on mobile gaming, or cloud services. Some of them were small five-to-seven-people firms, and others were more established, medium-size companies employing more than 100 people.
In Tunisia the youth are educated, the issue has always been a lack of good jobs. There isn't a prevalent culture of starting a new business or enterprise. But it is a small country with big aspirations. I spoke to 30 young people who are part of the Microsoft Student Professional program to understand how they were doing and get a sense of their hopes and aspirations. After over a year and with a new government in place not everyone in that group was feeling optimistic. Many are but some worry whether anything has really changed or if they will become part of a lost generation.
The statistics on youth unemployment are not very encouraging. In Europe unemployment among youth is reaching record figures and North Africa is dependent on a healthy Europe to help drive its economy. If we are help restore dignity and provide hope to youth around the world we must focus on bridging the "opportunity divide." At Microsoft, we believe we can do that through building the technology capacity of youth and provide them with hope. We are doing that by supporting innovative efforts such as TARI9I and the employability portal through Silatech. All of the young people I have met in this region believe they will have to make the change themselves, many are up for it, and some are apprehensive. What is very clear is that for all of them having "dignity" is critical -- let's make sure that happens.
Calling all HuffPost superfans!
Sign up for membership to become a founding member and help shape HuffPost's next chapter