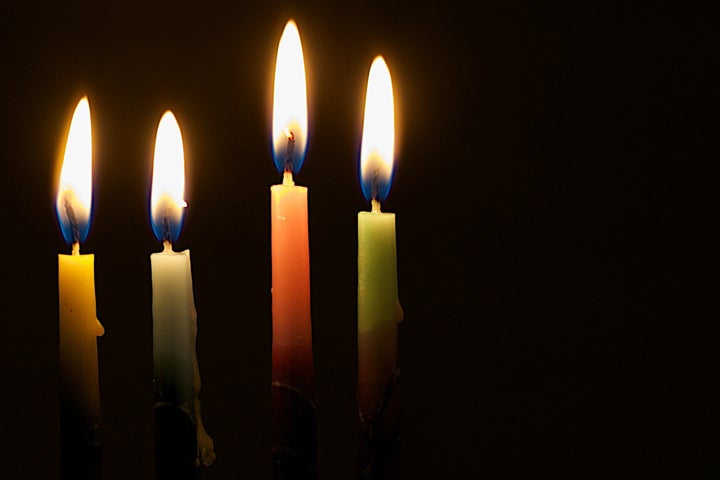 The next several weeks encompass an extraordinary period of religious celebrations. Yet for many people those weeks can also be discouraging -- a time when we have trouble being as upbeat and joyous as TV holiday commercials suggest we should be. How do we cope with what some call "the holiday blues"? Perhaps one key to keeping the holidays in balance and in proper perspective is to appeal to our faith, which obviously is where the holidays were meant to be focused in the first place.

December is especially remarkable for its breadth of religious and spiritual celebrations. Advent begins for most Christians this year on November 29 and ends with Christmas (December 25). Hanukkah is celebrated from December 6 to 14. Among other spiritually significant days, Buddhists celebrate Bodhi Day (December 8), and many Muslims celebrate Mawlid al-Nabi (December 22-23). Kwanzaa, which runs this year from December 26 to January 1, is as much a cultural celebration as a specifically spiritual one, but it certainly includes faith as a core principle.

These celebrations (in spite of our theological differences) remind us all of our shared faith in God (or a supreme being), in a mutual spiritual quest, and in a love for neighbor. During his visit to the States this autumn, Pope Francis emphasized the Golden Rule as a bottom line component of human relations. I find it interesting (and inspiring) that every major world religion includes a variation of that admonition ("Do unto others what you would have them do unto you") in their Holy Books.

Faith unites us, and holiday celebrations are essentially about faith. Too often we forget that, allowing faith observances to be overshadowed by commercial traditions.

Gift-giving, for example, is a lovely tradition but can become extravagant and excessive, creating inter-personal competitiveness and financial stress. The tradition of holiday parties can lead to a sense of rejection or loneliness by those left out. A wide range of holiday festivities can lead to anxiety or depression on the part of those who find it difficult to locate the senses of excitement or enthusiasm that we perceive all others to be experiencing. In each case, holiday traditions have eclipsed faith observances.

Perhaps the key to managing the holidays is to change our focus... not to do away with traditions but to make our primary focus shared faith and community-building. What if during December all persons of all faiths concentrated first and foremost on how we as members of the human family, no matter what religious banners we live under, could create ways to draw closer together and also to serve our collective neighbors in the world? Celebrations of our unique identities might be all the more festive if somehow they were incorporated into a global chorus of faith, all serving the same neighbors in need.

The holidays are meant to be uplifting and sustaining. I find it ironic, therefore, that December 26 is called "Down Day," referring to the emotional letdown too many people feel the day after celebrating Christmas. Perhaps if the holidays were less about social pressures and expectations and more about what they were created to commemorate, the days after our major holidays would be called "Up" days, days when our spirits are elevated by the good news of great joy we have received.

So, to people of all religions, as we approach our holidays (holy days), let's strive toward renewed faith understandings... and mutual respect... and shared commitments to serving those in need. With those as our foundations, joy and celebration can be experienced and even retained.

The author is Senior Minister of Marble Collegiate Church in New York City. The church is the oldest Protestant organization in North America in continuous service and has a global following online - with worshipers in 47 countries connecting through its live-streamed services.
Calling all HuffPost superfans!
Sign up for membership to become a founding member and help shape HuffPost's next chapter