In today's globalized gig economy, the freedom is in the hands of the freelancers willing to work for a better, more flexible, independent work life. The best part is in the word itself: "free." Not free as in without cost, but free as in freedom.
In the past, that freelance lifestyle has been associated with some level of discomfort largely due to the intermittent nature of work, and the lack of security and benefits available to the freelancer. With the freelance market expanding worldwide, new and innovative solutions are emerging and quickly disrupting the $1 trillion dollar freelance labor industry.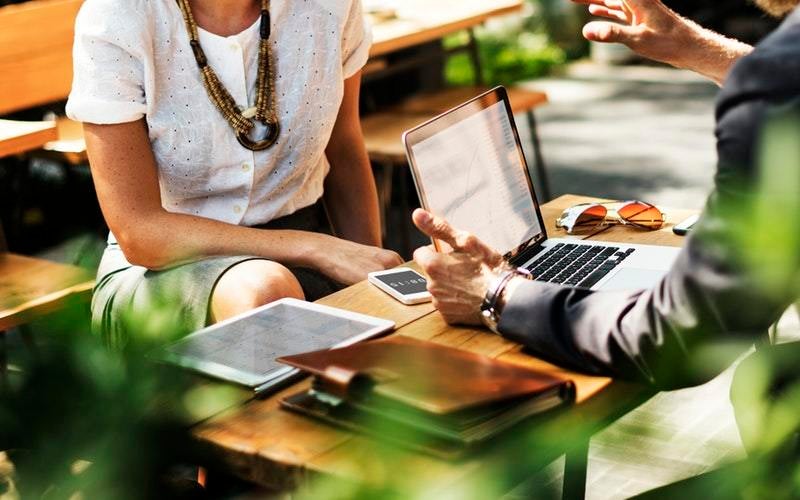 Moonlighting, a freelance marketplace, was founded in the fall of 2014, and provides freelancers with the freedom to choose their own work on their terms. Their mobile app has held a spot in the top 10 in the jobs category in the Apple App Store by providing essential business tools like proposals, location-based job matching, crowdfunding, and mobile payments.
In 2018, the company is focusing efforts on a adding new blockchain technology to their platform to give nearly 600,000 users even more control over their freelance business. By issuing their own cryptocurrency, called the "Moonbit" through an Initial Coin Offering (ICO), founder Jeff Tennery wants to enable freelancers to grow their businesses globally and remove many of the pain points plaguing today's gig economy.
"We want to empower freelancers by giving them the ability to control the marketplace, and make it their to own," explained Tennery. "With blockchain technology and a made for freelancing token like Moonbit, we are handing over the reins to freelancers everywhere so they can build their dream careers"
The face of freelancing is changing, with disruptors using new blockchain technology to remove the friction of working for yourself. Powered by cryptocurrency, freelance marketplace companies will continue to build tools that reward freelancers and entrepreneurs for taking on the risk of working for themselves.
Here are some of the obstacles freelancers face that Moonlighting aims to solve with blockchain:
● Reducing or eliminating expensive bank and foreign exchange fees
● Removing marketplace commissions that Upwork (20%), Uber and Fiverr (20%) charge
● Improving reputation management for more authentic reviews and trusted hiring
● Providing profile portability so freelancers can market their services anywhere on the internet
"The blockchain technology is re-inventing a wide variety of businesses and creating new opportunities for disruption," says Gil Penchina, serial entrepreneur, prolific angel investor now focused on cryptocurrency disruption. "Like Pryze is disrupting crowdfunding and sweepstakes, Moonlighting is disrupting recruiting. These two companies are good examples of how even the most mature markets are facing new disruptive competitors."
The freedom to choose, the freedom to work, and the freedom that comes from knowing there are infinite opportunities contained in a single source is not just a pipe dream but is becoming a reality. Thanks to new innovation from cutting edge companies embracing blockchain, the movement to work for yourself is possible. I have a sneaky suspicion that we may all be doing a little "freelancing" in the future and taking full advantage of crypto technologies and coin offerings that can help us all achieve our own workplace independence.
Calling all HuffPost superfans!
Sign up for membership to become a founding member and help shape HuffPost's next chapter
This post was published on the now-closed HuffPost Contributor platform. Contributors control their own work and posted freely to our site. If you need to flag this entry as abusive,
send us an email
.