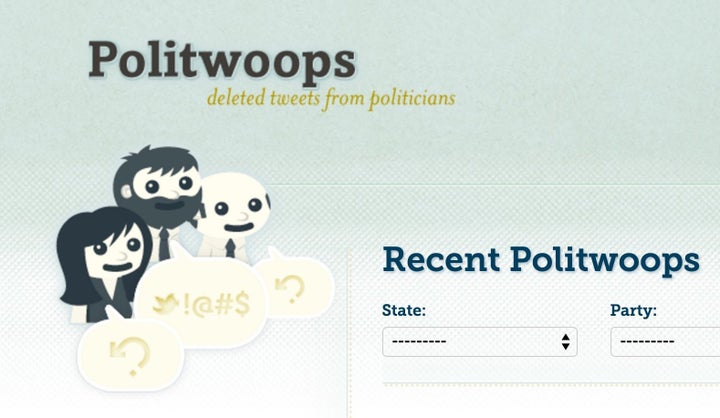 In August, Twitter cut off access to Politwoops, a Sunlight Foundation initiative that published elected officials' deleted tweets. The technology company said Politwoops violated its developer agreement, which mandates that services with access to Twitter's servers must not display tweets that users have deleted. 
None of the parties explained how Politwoops will navigate this issue, but the service's restoration is a positive development for anyone hoping to see Twitter used to hold government officials responsible for what they say in public. 
According to the Open State Foundation, the decision resulted from meetings between the foundation, the digital rights organization Access Now, the Sunlight Foundation and Twitter over the past two months.
At the Flight developer conference in October, newly hired Twitter CEO Jack Dorsey said Twitter had a responsibility to "empower organizations that bring more transparency to public dialogue, such as Politwoops." 
"This agreement is great news for those who believe that the world needs more transparency," stated Arjan El Fassed, director of Open State Foundation, which has created versions of Politwoops in more than 30 countries since 2010. "Our next step is now to continue and expand our work to enable the public to hold public officials accountable for their public statements."
The Sunlight Foundation declined to say who will run the Politwoops service, or how exactly the agreement with Twitter will work. (The answer could be as simple as securing an exception to the developer rules.) In a statement, the organization said it would "be working behind the scenes" to get Politwoops up and running "in the coming days and weeks."
"In many parts of the world, Twitter is a central component of the public record," stated Brett Solomon, executive director of Access Now. 
"Re-establishing a mechanism to record, store and publish deleted tweets of politicians and public officials further demonstrates Twitter's commitment to transparency and political accountability," Solomon wrote. "As Twitter becomes a more important platform for political discourse, it is essential that politicians and public officials' tweets remain online and accessible to the general public."
PHOTO GALLERY
Racist Remarks Made By Politicians
Calling all HuffPost superfans!
Sign up for membership to become a founding member and help shape HuffPost's next chapter