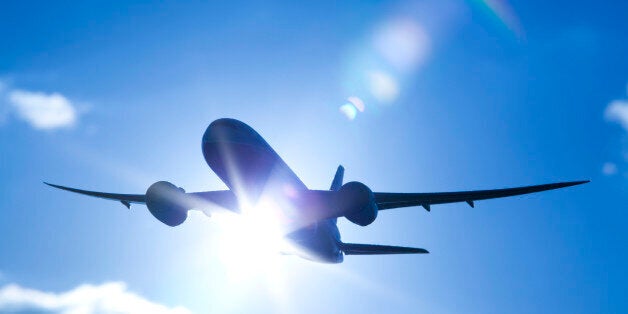 This was a bold and significant step forward along the remarkable path that we've traveled over the past year - a year that has seen the reestablishment of diplomatic relations and so much more. As Secretary Kerry said when he went to Havana last August to raise the U.S. flag at our embassy, "We are here today because our leaders, President Obama and President Castro, made the courageous decision to stop being the prisoners of history and to focus on the opportunities of today and tomorrow."
With this new aviation arrangement, we do just that - focus on opportunities, focus on the future. By restoring regularly scheduled flights, while allowing charter flights to continue, our governments are creating more opportunities for Cubans and Americans to engage with one another in the years to come.
Around the world, we have seen that expanding air travel strengthens cultural and economic ties between countries. And that will certainly be true here, as well.
The new arrangement makes it much easier and more convenient for authorized travelers to plan and book flights between the United States and Cuba. Passengers will be able to purchase tickets directly from airlines or via online booking services. They will be able to fly out of more American cities with up to 20 round-trip flights daily to Havana and 10 flights to each of Cuba's other nine international airports.
Charter flights have served us well, providing the only air links between the United States and Cuba for so long. While they can continue under the current arrangement, I know that the traveling public will welcome the streamlined, more cost-effective options of scheduled service.
Last September, when I traveled via charter to Havana for our second round of aviation negotiations, I saw first-hand the added challenges of traveling without scheduled service: higher fares, less convenient routes and delays due to required advance check-in times. For future travelers, those challenges will be a thing of the past.
Even as the two sides were negotiating this arrangement, we saw a significant increase in the number of authorized U.S. travelers to Cuba due to the policy changes of the past year. For example, recent U.S. regulatory changes in January made it easier for airlines from both countries to enter into commercial arrangements, such as code-sharing and aircraft leasing.
With our new arrangement, we expect the number of travelers between our countries to grow even faster. That will benefit the people of both Cuba and the United States. Our two governments have also reaffirmed our already strong commitment to close cooperation on aviation safety and aviation security matters.
Reestablishing a strong and vibrant aviation partnership after 50 years is understandably a complex and challenging task with many legal and logistical obstacles to overcome. In that respect, I commend the representatives of both governments, who worked diligently since aviation talks began last March. They demonstrated outstanding cooperation and determination to make progress on behalf of the people they serve. On the U.S. side, I am proud of the hard work of our team from the Departments of State, Transportation and Commerce.
As Assistant Secretary of State for Economic and Business Affairs, I hear often from U.S. businesses and consumers. And I know that they are unquestionably excited about the new opportunities for exchange that this arrangement will create. I join them in looking forward to seeing airlines take flight and the new bonds that are forged between the people of both countries.  
Calling all HuffPost superfans!
Sign up for membership to become a founding member and help shape HuffPost's next chapter