Three Tennessee sheriff's deputies repeatedly used a Taser to shock an 18-year-old strapped in a chair at a county jail last November, the teen alleges in a civil lawsuit filed in federal court earlier this month.
Surveillance video capturing the scene inside the Cheatham County jail last November shows Jordan Norris's eyes bulging out as he was painfully zapped for nearly a full minute, his lawsuit claims.
"I'll keep doing it until I run out of batteries," a deputy can be heard telling Norris, who according to The Tennessean newspaper is now 19.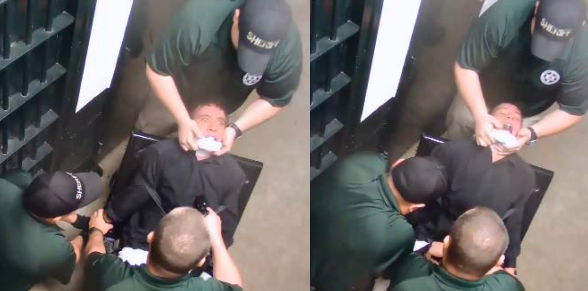 Norris had been booked on charges of felony manufacturing/possession of marijuana for resale, possession of drug paraphernalia, theft under $500 and five counts of possession of a prohibited weapon, according to the Tennessean.
Norris' stepfather, William Chapman, said that after the teen was released on bond from the jail, he counted more than 40 burns on his body.
"I said, 'Jordan, what is that?' It looked like he had the measles. And he said, 'That's where they tasered me,'" Chapman told News Channel 5.
"I was actually giving the police the benefit of the doubt over my own child because I'm thinking he must have been fighting back, he must have been resisting," Chapman said.
Chapman said his attitude changed after he saw video taken inside the jail.
That video, which may be unsettling for some viewers, can be seen below.
According to the suit, Norris began suffering a mental health episode while behind bars on Nov. 5. He started banging his head against his cell, prompting deputies to remove him and place him in a restraint chair.
During that transition as well as after he was secured, he was repeatedly shocked with the Taser. Norris was later stunned again while on suicide watch, the suit alleges. He was eventually taken to a hospital for evaluation.
The suit, obtained by HuffPost, accuses the deputies of using excessive and unreasonable force, while "acting in a sadistic and malicious nature."
"Plaintiff continues to suffer injury from the Taser uses and uses of physical
restraint described above, including but not limited to scarring on his skin, seizures, nerve problems in his hands, mental anguish, panic attacks, memory problems, and back pain," the suit says.
The suit seeks undisclosed punitive damages, as well as expenses for attorneys fees, expert fees and "discretionary costs." It requests the case be heard by a jury.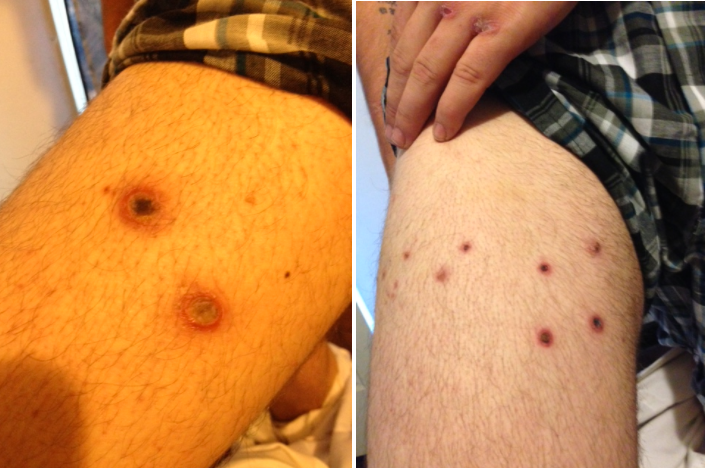 According to the Tennesseean, the three deputies named in the suit have been placed on administrative leave. A request for comment from the sheriff's department on Wednesday was not immediately returned to HuffPost.
Cheatham County Sheriff Mike Breedlove, in a statement reported by the Tennesseean, said he's ordered the department to examine its use of force policy. He has also requested an independent investigation by the Tennessee Bureau of Investigation.
"As sheriff, I want our citizens to know that any inappropriate behavior that may have violated an individual's rights will not be tolerated," he said. "We will work closely and cooperatively with the TBI and district attorney's office to ensure all facts are provided and all angles of this incident are thoroughly investigated."
Popular in the Community