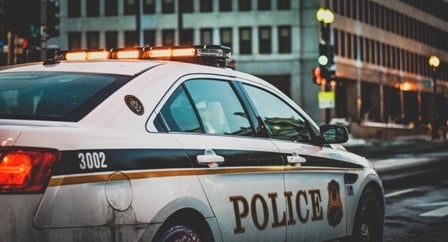 Karen Elaine Smith did not have a restraining order. On April 10, 2017, Smith was teaching in her San Bernardino classroom when her estranged husband shot and killed her. Cedric Anderson also took the life of an 8 year-old student that day, before turning the gun on himself. In the aftermath of domestic violence homicides, we are left to sort through the facts to understand how such tragedies can be averted. The facts from that day are not in dispute.
Anderson had no trouble gaining access to his wife. He checked in at the school's administrative office and obtained permission to proceed directly to Smith's classroom. Anderson actually followed the rules. Nothing seemed out of the ordinary, but he was armed with a .357 handgun. The ease at which he executed his plan is not surprising. There was nothing to stop him. But what if there was?
Restraining orders are designed to protect domestic violence victims from further abuse at the hands of an intimate partner. They exist to prevent the violence that befell Smith that day. In California, a single restraining order affords victims 20 different types of relief. In the moments before her murder, Smith only needed two of them.
A "Stay Away" provision creates a 100-yard* bubble around the protected party and other locations like their home, vehicle and workplace. The length of a football field extending in all directions, it is a virtual barrier through which the restrained party cannot pass. From the moment he stepped on to school grounds, Anderson would have been in violation of this provision. Even if Smith had not been on school grounds, he would have been subject to arrest for visiting her workplace. The permission to visit his wife's classroom, so easily obtained, would have been denied. He also may not have been armed.
Anderson's affinity for guns was no secret. He posted pro-gun memes and rants on his Facebook account. While not a predictor of domestic violence homicide, social media posts like these are regularly used as evidence in restraining order applications. To be clear, I am in no way saying Smith should or shouldn't have sought restraining order protection. That decision is personal to the victim and is deeply nuanced. In hindsight, there is no doubt that disarming him was paramount to preserving the lives lost that day.
Restraining orders take guns and ammunition out of the hands of domestic violence abusers. Firearms must be relinquished to law enforcement or an authorized gun dealer. The rationale behind this provision is clear -- Domestic violence homicides are 500% more likely when a gun is present in the home. Smith's murder serves as a stark remainder of this statistic's accuracy. And yet, restraining order provisions on their own, are not enough. To be effective, they must be enforced and obeyed.
Criminal penalties for violating a restraining order are meant to encourage compliance. Violate the order, and you go to jail. However, if a restrained party chooses to disobey the order, enforcement becomes paramount. A restraining order, in the hands of someone ready to enforce it, is a powerful thing. Protected parties must fully understand the terms of their order and, in the event of a violation, contact law enforcement immediately. But they can't do it alone. To properly enforce the order, victims also enlist the help of others.
In Smith's case, a copy of the order should have gone to both her employer and to local law enforcement. With the school on notice, at least one point of access would have been foreclosed to Anderson that day. His attempt to check in could have triggered a variety of responses with a singular purpose: protecting Karen Smith.
A call to 911, a school lockdown or a warning to Smith and the children she was teaching. Any or all of them might of given her a chance. In addition, law enforcement would have been obligated to relieve Anderson of his firearms if not turned over within 24 hours, effectively taking the gun out of his hand. So what does this all mean?
The truth is that restraining orders do not make domestic violence homicide impossible. They do create barriers to make it more difficult to accomplish, which can save lives. This conclusion appears to be supported by at least one study, which analyzed 231 cases in which a woman was murdered by an intimate partner. In 89% of those cases, the victim did not have a restraining order. Smith is part of that majority. Ultimately, we will never know if a restraining order would have saved her life, but it might have given her chance. For the clients we serve, that is always a chance worth taking.
*100 yards is a common distance, but not automatic, and is up to the Judge's discretion.
Calling all HuffPost superfans!
Sign up for membership to become a founding member and help shape HuffPost's next chapter
This post was published on the now-closed HuffPost Contributor platform. Contributors control their own work and posted freely to our site. If you need to flag this entry as abusive,
send us an email
.