Sometimes you have to take matters into your own hands -- at least according to a California father who has filed a restraining order against an alleged 9-year-old bully at his son's school.
Dad Stephen Feudner told Fox 40 that the alleged bully has physically and verbally abused his son for months, sometimes using racial slurs, but that school administrators at Rolling Hills Elementary School in Fairfield have ignored his complaints.
"I am trying to protect [the children] from future attacks by this young man," Feudner told Fox.
Feudner's son confirmed the claims.
"He came up and pushed me, I pushed him back and then he punched me right in the face and he said 'Haha, you got punched,'" the boy told the station. "He uses the n-word many times, b- word, the s-word."
According to the Daily Republic, Feudner wrote in his report that the child had bullied and battered his son on March 4 and stalked him twice following the incident. Feudner was reportedly granted a temporary restraining order, forcing the alleged bully to stay at least two yards away from his son.
However, he might have trouble making the restraining order stick. Feudner does not have the last name of the alleged bully, and the school has refused to release it. If he is unable to track down the student's full name and address to serve the papers, the order will become void in the next few days.
Nevertheless, while the Solano County Sheriff's Department told Fox that it had never received a request for a restraining order against someone so young, that doesn't mean it's not possible, so long as Feudner successfully completes and serves the order.
According to the Daily Republic, this isn't Feudner's first protest against Rolling Hills Elementary. After the school allegedly refused to address what he perceived as traffic-related dangers to the children in November, Feudner wore a sign reading, "Please ask me if I think my children are safe at Rolling Hills School!" Feudner was allegedly told to remove the sign by the school principal, who threatened to call police.
The Daily Republic asked Feudner how he might respond to those who think his restraining order is extreme.
"They might change their mind if their child was the victim," he said.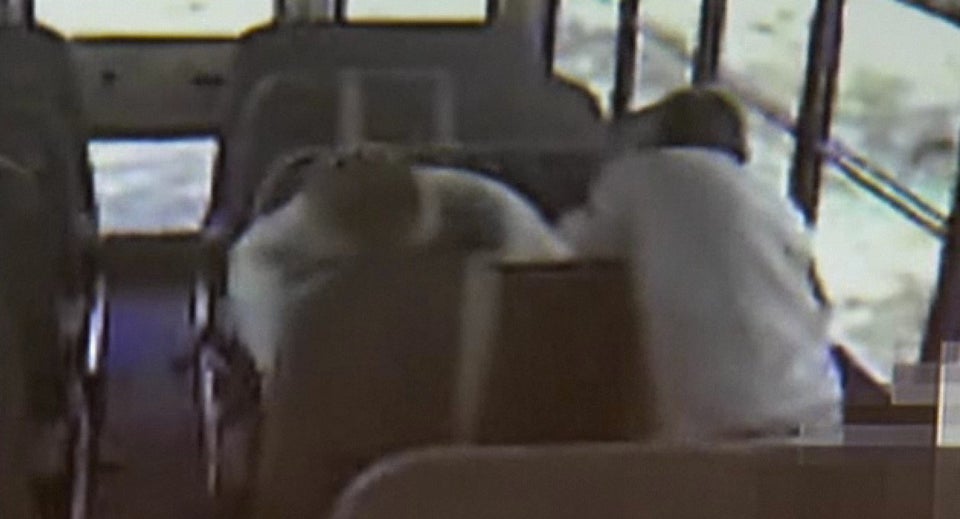 School Bullying Incidents