"If I can do it, so can you. As long as you have clarity and hope, you have power. Power is the ability to affect change. You're much stronger than you think." -Dr. D Ivan Young
Within a few weeks, he'll be guest appearing on OWN's "Iyanla Fix My Life." Best-selling author and renowned celebrity relationship expert, Dr. D Ivan Young is certainly no stranger when it comes to repairing what's broken and providing real-life solutions that lead to sustained transformation.
Recognized as one the most influential life coaches in America, he's a highly sought-after motivational speaker. His magnetic prowess offers a synergistic blend of simplistic, direct, no-nonsense and results-driven solutions. His uncomplicated yet provocative teaching style on complex relationship subjects has been hailed by the multitudes as duly extraordinary.
Although a rolling list of credentials and accolades accompany the life work of Dr. Young, his marketplace training and expertise is under-girded as a Master MBTI Practitioner, Certified Master Coach and Master Neuro-Linguistic Programming Practitioner with a PhD in Holistic Life Coaching, The essential mission of Dr. Young is to continue to "heal what's broken" by eradicating barriers, empowering holistically and changing the trajectory of human destinies.
We had an opportunity to catch up with Dr. Young for an inside view of his personal passion, life's work, and unfolding legacy as an industry trailblazer.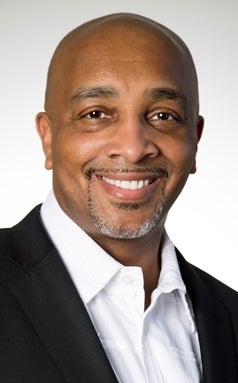 How has your journey shaped who you are today?
As I look back over my life and all the things that I've been through, I recognize that it all was divinely ordered. In addition, I discovered that most strenuous struggles endured were used as my foundation. Putting it mildly, the exact things that I thought were sent to obliterate me, even curse me, were the things that God was using to stretch, build and bless me.
While in the middle of pre-med studies, my mother passed away. Shortly thereafter, trusted individuals who were given power of attorney over family affairs ended up cleaning out five bank accounts and selling off our real estate properties right under my nose. It was a devastating time, dealing with death, depression and the demise of my hopes and dreams.
My dream was to become a neurosurgeon, but a flux of circumstances led me in a total different direction. Throughout my journey, I've had bumps and bruises, betrayal and conspiracies, setbacks after setbacks. But I survived them all and wrote a book, "Break Up, Don't Breakdown" One day after finishing a radio interview in Austin, Texas, I received a call from the Derrik Lang of the Associated Press about a show called, The Bachelor. Within 24 hours, after providing expert advice, I appeared in 17,000 publications internationally. The rest was history; my coaching practice became an overnight success. My publicist, Paul Krupin, put it mildly, "this was a world-wide PR home run!"
When did you have an "aha" moment that this was your life's mission and what prompted you to enter this field/discipline?
My moment of revelation came when I realized that there were so many people who were going through hell just like me. Traditional psychology, and outdated methods simply don't connect with people. People needed a hell of a lot more than to just sit in a room and gripe about problems to someone who may be more screwed up than they are, or perhaps who can't relate because they have nothing in common or relatable experience.
One of the main reasons why I went into coaching was because I knew emphatically what it was like to have no one to talk to, someone who could truly understand my life experience and where I was coming from. All I could think about was, how could someone give me advice on what they have never experienced or gone through?
"If you don't know what it's like to feel ashamed and embarrassed because the situations that life can put you in, then how in the hell can you help me? I know what it's like to have my lights cut off, to have my heart broken, or to break someone else's heart. I know what it's like to give 100% to something and feel taken advantage of and unappreciated. I really needed was someone who had the proven expertise and experience, who could give it to me straight, no chaser, with skillful guidance, unconditional love and safe support." —Dr. D Ivan Young
What are a few transforming results that have manifested from working with you…?
From career individuals to small businesses to large governmental agencies, I helped people become more authentic in how they relate to others as well as themselves. I help people get results holistically and move forward. I helped a plethora of clients gain the awareness and confidence to become very successful in business and in life. I'm honored to forge ahead in my life's work.
What unique "service edge" do you bring to the marketplace?
Relevant. Relatable. Results.
I relate to everybody ranging from inner city youth to savvy millennials to those who live in posh suburbia. It doesn't matter if you have a GED or PhD. I have the permeability and experience depth to understand the human condition in ways that others cannot. Our edge is to lead and load with results.
What is your vision in the next few years?
Plan to launch an innovative national television program that will introduce a fresh edge and perspective in "reality life coaching." Behind executive titles, entrepreneurial accomplishments, account balances, athletic accolades, and social media statuses, many lives are still deeply broken and in many cases, completely dismantled. People are reaching out daily for help and demanding real results. We plan to not just soothe the symptoms, stop the bleeding, bandage the wounds, but rather seize and attack the source and "perform life surgery."
I see myself doing PBS specials, touring the country and speaking to audiences that embrace "everyday" people like Wayne Dyer, Tony Robbins and TD Jakes. Bottom line, I just want to change millions of lives—one life at a time.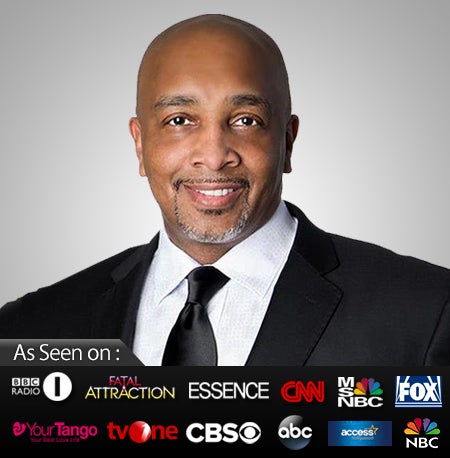 In May 2016, Dr. Young was recognized as one of the Top 50 African American Health, Wellness and Mental Health Professionals in Metropolitan Houston, by D-Mars.com Business Journal.
Popular in the Community