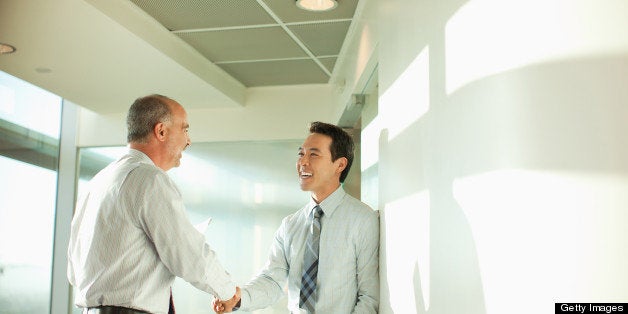 The purpose of a resume is to demonstrate to prospective employers your knowledge, skills, abilities, and level of expertise in your profession. As workers get older and career changes are necessitated, job seekers tend to resuscitate the resume they used to find their previous position by simply adding another block to detail their most recent position. What many job seekers don't realize is that they need to pay special attention to remove information that may date them and inadvertently lead to age discrimination.
Following are some tips on what to include and exclude when giving your resume a facelift.
Consider changing your email address to a gmail account. Hotmail, Yahoo, and AOL account holders are often assumed to be middle-aged or older due to the time in which these providers were popular and acquired the majority of their account holders. Gmail account holders are viewed as computer literate and technologically savvy.
Choose a simple email address such as firstname.lastname@gmail.com. Stay away from lastname72@hotmail.com, as this can be construed as your date of birth, the date you graduated from college, or some other date of importance in your lifetime. Remove any speculation about your age by using a simple naming convention.
Most resumes include a profile or summary section that details expertise and years of experience. For example, a candidate may begin this section by stating, "Innovative, driven professional with more than 30 years of experience working in the insurance industry." All that experience can actually work against the job seeker.
If the position you are applying for only requires 10 years of experience, then edit this section to indicate that you meet the requirement, but not include all the years of experience. Here is an illustration of how this can be accomplished using the previous example: "Innovative, driven professional with 10+ years of experience working in the insurance industry with increasing responsibility." This communicates that you exceed the requirement, but does not reveal exactly how many years of experience you have.
Job seekers can easily update the education area of the resume by removing the dates when degrees were awarded. This simple edit can take years off of a resume, highlighting educational accomplishments instead of the person's age. Employers may use clearing houses to verify that the job seeker actually completed the listed degree(s), but the year in which the program was completed is not usually part of the verification process.
In detailing work history, demonstrate that you are well qualified for the position for which you are applying but leave out unrelated experience. Communicate the details of previous employment in language that will be appealing to the hiring manager or recruiter. If you have 25 years of work experience and the job posting only requires ten years of experience, list no more than 15 years of work experience. The goal should be to obtain an interview. During the interview, you can share more information about previous work experience that is relevant to the position.
Even more important is the verbiage used to describe duties and responsibilities. Many applicant tracking systems scan resumes for keywords that match the qualifications listed in the job posting. If the word choices on the resume do not match the language in the job posting, the applicant could be deemed unqualified.
For example, a resume may list: "Interviewed hired, conducted orientation, trained and fired employees." While the underlying skills may be on target for the job opening, the words may not match the words defined by the employer. Here is an example of updated language: "Sourced, identified, screened, interviewed, onboarded, trained, and terminated employees." Use language from the job posting to modify the wording throughout the resume. Use job search engines to find active job postings for previously held job titles in order to identify commonly used keywords. Incorporating keywords and phrases will increase the applicant's scoring during the screening process.
List relevant skills and remove any skills that are not required. Computer and software proficiency should be listed, but older software programs should be removed. For example, Harvard Graphics has been replaced by PowerPoint and Microsoft Word has overtaken WordPerfect. Even if job seekers list MS Office proficiency as a skill, continuing to list Harvard Graphics or WordPerfect may cause hiring managers to perceive the applicant as being old and outdated. Place the emphasis on the current skills and experience being sought by employers.
Awards, Certifications, Memberships
When listing awards, certifications and memberships, spell out all acronyms and delete associated years. List only active certifications and memberships, unless a lapsed certification is a job requirement.
Improve Your Chances for Interview Selection
Changing resume verbiage, editing out old skill sets, and integrating keywords, focuses attention on relevant work experience and makes a positive impression with employers. By following these recommendations, job seekers can update their resumes and improve chances of being selected for an interview.
Calling all HuffPost superfans!
Sign up for membership to become a founding member and help shape HuffPost's next chapter