 According to a recent study by TheLadders, recruiters only spend about six seconds looking at your resume. During those few seconds, recruiters decide whether your resume goes into the callback pile or becomes a coaster for their morning coffee.
So how do you make it into the callback pile in those mere seconds? By thinking outside the box and crafting a resume that will hold the recruiter's attention. Here are a bunch of ways to do just that.
1. Use buzzwords
When recruiters browse through resumes, they're looking for keywords that match the job description. Including base keywords will get their attention, but you can take it a step further. Check out the company's website and look for any company goals that fit your experience, then include those keywords on your resume as well.
Say, for example, that I'm trying to land a job at Jamba Juice's corporate office. I quickly browsed their website and found out that the company is big on fighting obesity through healthy living and they donate to organizations that build local community gardens. In my career objective, I could say that I am looking to work for a company that cares about healthy lifestyles. I might even explain how I helped build a co-op garden in my neighborhood. Now my resume doesn't just have keywords that fit a job description, it has buzzwords that get a recruiter's attention.
2. Add quirky accomplishments
My friend is a pastry chef. Her professional accomplishments are similar to everyone else's in her line of work. She went to cooking school, did an internship at a nice restaurant, and worked her way up. Her resume looks a lot like any pastry chef's resume with one surprising difference. Under personal accomplishments she wrote, "Won the 2007 St. Bernard Parish Pie Eating Contest." It isn't something you'd expect. She's been asked about the contest on several interviews, which is the perfect time to tell the recruiter that she also baked all of the pies for the contest.
Injecting some personality into your resume can help you stand out from the crowd, but anything you list should in some way relate to the job you want. Like my friend's pie eating trophy, it is the perfect segue to talk about her original pie recipes.

3. Turn your resume into an infographic
Your resume doesn't have to be a one-page chronological list of achievements. Just ask college journalist Chris Spurlock. Last year he turned his resume into an infographic. Not long after, Spurlock's resume went viral and was cross-posted on blogs and Twitter. By the next day, J School Buzz, an independent blog about the Missouri School of Journalism, said Spurlock's portfolio website had had more than 8,000 visitors.
He had the right idea. If you're in a creative field like marketing, journalism, or web design, making your resume look different from the standard one-page chronological list will make it stand out from others and show off your talents. If you want an example of this kind of resume, you can see Spurlock's on the Huffington Post.
4. Include unusual odd jobs from your past
I once had a recruiter tell me not to include any position on my job history that didn't fit with my career path. Since I had only had one journalism job before I heard that nugget of wisdom, my resume was pretty short. When I finally did land an interview, the hiring manager asked why I hadn't worked anywhere before turning 22. I felt pretty silly explaining that I had worked full-time since high school, but just didn't include any of that on my resume.
That recruiter gave me bad advice. A solid work history proves you're a hard worker, even if you've worked some positions that aren't in line with your career. And if you've had an unusual job, your resume might stand out and impress someone. For example, my friend used to babysit our mayor's kids before he was elected. Now she works in advertising, but that job is still listed on her resume. Not only does it show that she has the patience, work ethic, and stamina to deal with kids, but it is a sneaky way of telling advertising firms that she knows the mayor. And in her line of work, having connections can help get you hired.
5. Make a video resume
Shooting an introductory video of yourself may seem a little cheesy, but it worked for sales manager Stan Paprzycki. He shot a video of himself, posted it on YouTube, and then sent the link to potential employers. He told CBS News that the result was "almost 100 percent" positive feedback. Better yet, his video resume got him a job.
A video resume is better suited for jobs that thrive on personality, like sales and marketing. If you're in a similar field, submitting a video resume has two benefits. One, it isn't something everyone will do, so you'll stand out. Two, a video is a better way to show off your personality and let a potential employer get to know you.
To make your own, use your home office (or a room made to look like a home office) as your set, dress in business professional attire, and spend a few minutes talking about your work history, education, and personal skills on camera. Then just upload the file to a video sharing service like YouTube. You can submit the link alone or along with your physical resume.
What not to do
Those five out-of-the-box resumes could help get you noticed, but not every creative trick is a good idea. For good measure, here are a few examples of what you shouldn't do.
Write in cutesy fonts. I once read a resume written in a font that looked like those bubble letters I used to draw in elementary school. It did stand out, but not in a good way. I still remember it as a resume that hurt my eyes.
Print on brightly colored paper. Not only should you skip the cutesy fonts, but give the cutesy paper a pass too. Recruiters will be more annoyed than impressed if they have to read your resume on hot pink paper.
Make jokes. Adding some personality to your resume can't hurt, but avoid jokes or false statements. My former boss once got a resume for an intern who said he was previously a "ninja." It was meant to be a joke, but my boss wasn't laughing.
List personal views and opinions. Even if you know the potential employer is a devout Catholic, your religion shouldn't be listed on your resume. Neither should sexual orientation, political stance, or any other opinions that might breach legal ethics. Employers can't hire you based on them and don't want to be put in a position that makes them look like they did.
Subscribe by email
Like this article? Sign up for our email updates and we'll send you a regular digest of our newest stories, full of money saving tips and advice, free! We'll also email you a PDF of Stacy Johnson's '205 Ways to Save Money' as soon as you've subscribed. It's full of great tips that'll help you save a ton of extra cash. It doesn't cost a dime, so why wait? Click here to sign up now.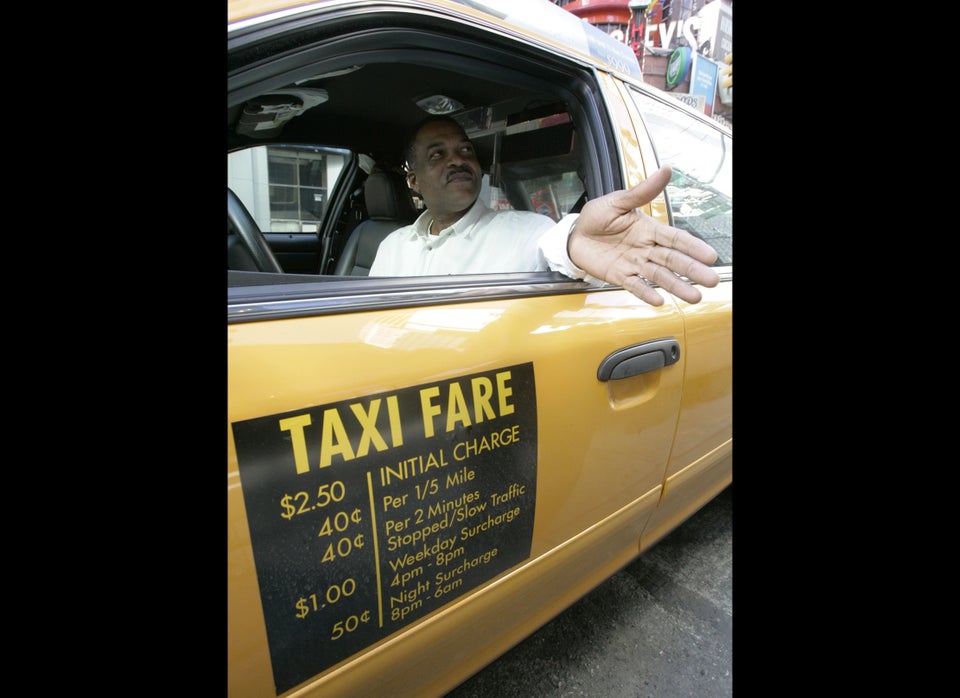 10 Most Stressful Jobs 2012