The retired lieutenant general who led the effort to bring aid to Louisiana after it was ravaged by Hurricane Katrina didn't mince words when talking about the president's response to the humanitarian crisis in Puerto Rico.
On Saturday morning, President Donald Trump unleashed a series of tweets taking aim at San Juan Mayor Carmen Yulín Cruz. In them, he accused Democrats of having convinced Cruz to be "nasty" to him, called Cruz's leadership "poor" and said that other leaders in Puerto Rico "want everything to be done for them." The tweets were sent from his golf resort in Bedminster, New Jersey.
In an interview with CNN later in the day, retired Lt. General Russel L. Honoré tore down Trump's remarks:
"The mayor's living on a cot, and I hope the president has a good day at golf," he told CNN.
Honoré said the crisis in Puerto Rico is even larger than what he faced during Katrina.
"Is Puerto Rico worse than what you found here in Katrina?" CBS News correspondent Michelle Miller asked Honoré on Friday.
"Oh, hell yeah," Honore said. "The number one priority is saving lives and when you're saving lives, you've gotta figure out what rules you're gonna break. All the rules we live by are designed for peacetime."
"And this is what?" Miller asked.
"This is like a war," he said.
Army Lt. Gen. Jeff Buchanan arrived on the island Thursday after being appointed by the Pentagon to lead the relief effort there. So far, approximately 4,400 troops are on the island, he told CNBC Friday. He added that more are arriving to help, but it's still not enough.
"Our capacity is growing but that doesn't mean that we're getting all the right help to the people who need it," Buchanan said.
"For me, Harvey was monumental in Texas because of the amount of flood damage," Buchanan added. "But the impact here is completely different. It's like an atomic bomb went off. With all of the wind impact knocking down trees, electrical lines ― it's just a very different disaster."
Honoré said the military response to the 3.5 million people without power and supplies should have happened much sooner.
"Not giving the mission to the military" was the first mistake, Honoré said in his interview with CBS. "Look, we got Army units that go do port openings. Not called. We got special forces that could've been in every town. Not employed."
In another interview with CNN, Honoré tied Trump's response to a overall lack of compassion to marginalized people.
"And the president has shown again, you don't give a damn about poor people," Honoré told CNN. "You don't give a damn about people of color and the SOB that rides around in Air Force One is denying services needed by the people of Puerto Rico."
The president's slow response to the humanitarian crisis has been widely criticized in recent days. On Saturday morning, "Hamilton" creator Lin-Manuel Miranda slammed Trump for attacking the San Juan mayor from his personal golf course while people in Puerto Rico suffer.
"[Mayor Cruz] has been working 24/7. You have been GOLFING," Miranda wrote in a tweet. "You're going straight to hell."
Before You Go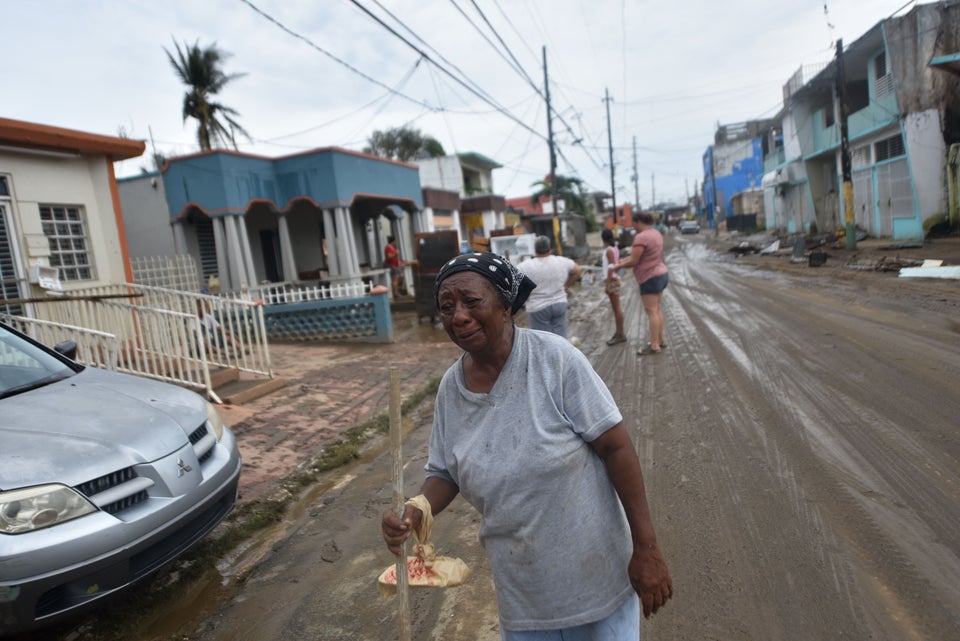 Puerto Rico Reeling After Hurricane Maria
Popular in the Community