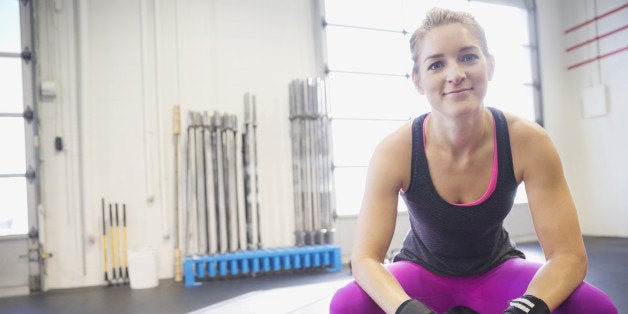 What Happens to Luxury Brand Bottom Line When Your Athletic Wear Becomes Your Daywear?
From sneakers to leggings to hoodies to T-shirts and drop crotch pants, these are all items that have become staple pieces in most luxury brands collection, season after season. We've all seen this trend before, and thought that perhaps it would be gone by now, but instead, it has now become a lifestyle trend. Right now in stores these categories are responsible for most of the designers sell- thru business.
Stella McCartney's collaboration with Adidas since it launched in 2004 has grown to 790 point of sales worldwide 10 years later, and Lululemon, despite its controversy, was the first to seize the opportunity with the active wear trend in a big way. Sales increase from 2008-2013 topped more than 1 billion dollars and this growth will only continue as more designer brands like Givenchy, Chanel and Dolce & Gabbana keep adding more active wear to their collections.
I've seen more and more women and men, finish up their SoulCycle or yoga classes, and continue the day of errands, lunch or just hanging out, still dressed in exercise gear, and this look is not just happening in the USA, rather it has become global. As a matter of fact just recently on my flight from Europe, the amount of passengers flying in athletic gear, certainly out weighed the hours spent on the Lufthansa A380
Is everyone spending the $895 price tag for sneakers with the Chanel label, or $975 for the Givenchy sweat pants to hit the gym, or simply has this new casual become the lifestyle of the fashionistas? You certainly can't help yourself but to take notice of the ads online or in the magazines as well as the visual displays in the windows of luxury brand stores that display mannequins or models that were once decked out in cocktail dresses, gowns and suits that are now, replaced with more athletic looks like leggings, sweatshirts and sneakers.
According to the Boston based research firm Trefis, the global sporting apparel market which includes active wear is set to reach well over $178 Million by 2019, that makes plenty of room for new brands, and lots of others that have suddenly jumped on this bandwagon. Companies like SoulCycle have recently expanded their own line of apparel gear and have partnered with Shopbop, while Barry's Boot Camp teamed up with Bloomingdales, this is all to increase brand awareness in and out of classes.
This for sure is not a sign of the times just for women. More men in suits are trading in their dress shoes for the cool comfort of Nike, Adidas or more pricey brands like Tom Ford, Lanvin or Saint Laurent sneakers to conduct business, this is a far cry from casual Fridays.
I must admit, that I too no longer on weekends feel guilty running around in my gym clothes way after my morning workout is over, as long as brands continue to produce these items in a more fashionable way, by using better fabrics, improving the quality, fit and design. For sure with the comfort of these clothes, it's only natural that our athletic wear may soon become the new way of life.