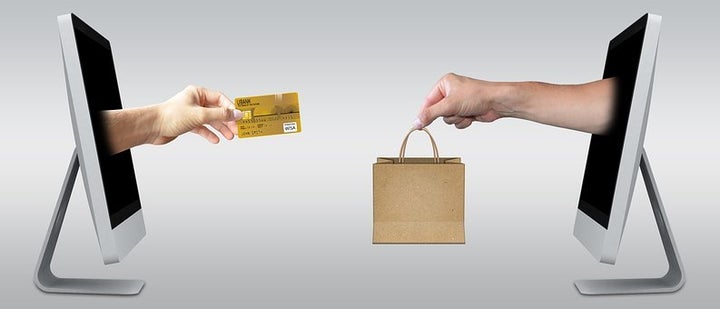 The advent of new technologies has impacted nearly every business. It is difficult to identify any industry that has been spared of the disruptive power of technology. From transportation, to entertainment, to banking, new innovations have forced long time market actors to either adapt new technologies or cede market share to more agile, technologically savvy competitors.
As technology and consumer behaviors have changed so has the traditional retail model. Once favored by consumers, in-store shopping has been steadily losing ground. Driven by increased internet accessibility and growing smart phone market penetration, in 2016, 51 percent of Americans reported preferring purchasing products online, with 67 percent of millennials preferring e-commerce to in-store shopping. Globally, in 2016 e-commerce sales increased at a year-over-year rate of 26 percent, while at the same time, traditional brick and mortar stores faced flat or declining sales. Not surprisingly, the impact of technology and changes in consumer behavior are being felt by traditional retailers; in 2017 alone, 9 U.S. retail chains entered bankruptcy protection and since October of 2016, 90,000 retail employees have lost their jobs.
While e-commerce has and continues to disrupt the retail industry, it is not the only technology revolutionizing and modernizing the sector. For example, retailers are beginning to examine how Augmented Reality (AR) software can facilitate shopping experiences across a number of industries including fashion and home goods. In addition to AR, the incorporation of Virtual Reality (VR) and other interactive technologies to the shopping experience will impact how consumers evaluate and interact with products and brands. E-commerce giant Amazon, and Walmart, the world's largest retailer, have begun to explore how to use drones to facilitate delivery of products. New payment technologies, including Near Field Communications (NFC) technology such as Apple Pay and Samsung Pay are changing how customers pay for purchases. Blockchain, the underlying technology facilitating Bitcoin and other cryptocurrency transactions, is being viewed as a potential solution to more effectively manage supply chains and inventory. As in other industries, retailers are also utilizing Artificial Intelligence (AI) solutions to streamline and make processes more efficient.
As both businesses and consumers begin to adopt and adapt to new tech, a vibrant sector of innovation has emerged. Retail Tech, as it is widely known, is spurring innovators to create modern solutions to propel the retail industry well into the 21st century. Not surprisingly, Venture Capital (VC) firms are taking note, with VC funding for retail-tech startups growing at a compound annual rate of 21 percent since 2011. Yet, it is not only VC's that are interested in the sector, Intel, the world's largest chipmaker, recently announced the company's intent to invest $100 million over the next five years in Retail Tech, and retailers like Target are entering partnerships that they hope will yield technological benefits and advantages for the company. Given the growing demand for retail related technology innovation, accelerators such as New York City based XRC Labs are working directly with global retailers and brands to help develop the companies and technologies that will shape the future of retailing.
Recognizing the demand for new retail technology solutions, entrepreneurs are responding with a steady supply of innovation. One such innovator is Clicktivated. With offices in Detroit and New York City, the company's technology seeks to revolutionize how consumers interact with brands on video. Recognizing shifts in consumer behavior while using new technology, Clicktivated's software provides consumers with an interactive platform to evaluate and purchase products directly from video. Since its founding, Clicktivated has worked with some of the world's most well known brands including Kohl's, Macy's, Under Armour, TAG Heuer, BMW, Conde Nast, Dillard's, Time Inc., Univision, Target, Tommy Hilfiger, and others.
I had the opportunity to interview Clicktivated's CEO Chris Roebuck and discuss his company, the future of retailing, and his views on entrepreneurship. Hope you enjoy!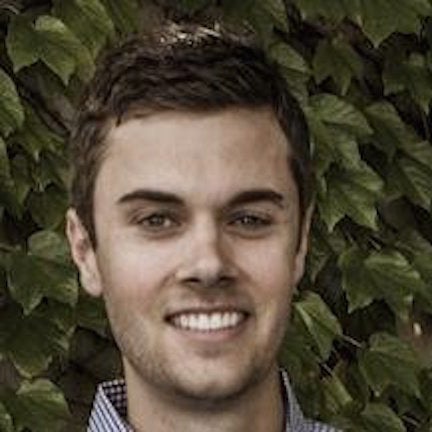 CG: Tell me about Clicktivated. What does your company do?
CR: Clicktivated transforms video into an immersive, interactive and shoppable brand experience. An experience that is seamlessly woven into the fabric of video, allowing viewers to easily shop and learn more about the products they like with a click or touch. Effectively taking passive video and making it active, by adding a fourth dimension to sight, sound and motion; "In video Click".
We "Clicktivate" all relevant products through our proprietary backend and produce ultra-premium interactive video experiences that are as beautiful and elegant as they are effective.
We don't believe in compromising videos with overlays, bull's-eye, banners and pop-ups; instead we utilize simple, yet very effective messaging to indicate that our videos are immersive.
The result of a Clicktivated experience is a fully engaged viewer that stays on content longer, interacts with more products and is more inclined to make an informed and/or impulsive purchase.
CG: How did you conceive the idea for your company?
CR: The idea originally came from the frustration, as a consumer, of seeing things in video that I wanted to buy or at a minimum find out what it was. But video is passive with no effective way to gain that information, so as a viewer you had two choices, 1) stop watching or 2) be forced into a dreaded "search" that causes frustrations and never renders any results.
CG: How does your software work and what brands and companies have you worked with?
CR: Our technology is what creates the magic and the ultimate experience in the market today. We pride ourselves on having the most user-friendly and intuitive viewing experience in the market. This has been proven with some of the industry's largest brand and publishers: Kohl's, Macy's, Under Armour, TAG Heuer, Rebecca Minkoff, BMW, Chandon, Kitchen Aid, Conde Nast, Dillard's, Time Inc., Univision, Target, Tommy Hilfiger etc.
CG: How has your technology been received by consumers and retailers?
CR: Clicktivated has been unbelievably well received within the industry because we are finally solving the age-old challenge of connecting commerce and content seamlessly. Shoppable/interactive video is becoming white hot and is quickly becoming a "need to have" rather than a "nice to have". Our technology is going after what is commonly known as the "holy grail of video", aka, the ability for viewers to shop any screen, at any time.
CG: What applications do you see your software having, beyond online shopping and e-commerce?
CR: Currently we have two main applications; "Click to buy" for retail and "Click to learn" for other industries that would involve information rather than a direct purchase.
CG: Your software has the potential to radically change how consumers interface with brands and ultimately how they make purchasing decisions. Broadly speaking, what role do you see new technologies playing in the future of retailing?
CR: It is amazing to see what has happened to Retail, even just over the last 2-3 years and the massive transformation taking place right in front of our eyes. There is no doubt that technology is going to play a huge role in how retail continues to evolve moving forward. From how people shop, to where people shop, and most importantly how consumers are using video to shop. In todays on-demand and "need it now" society, more and more consumers turn to video as their main way to research products and see them in action. But until now, the viewer couldn't act on the impulse of buying an item they just saw in a video and because of this, retailers were missing out on tons of opportunity to create a more engaging and beneficial user experience. Clicktivated is finally solving this age old challenge by allowing viewers to engage and buy the items they want with a simple click or touch. It's a crazy world, but there is no doubt that technology will continue to dictate how the industry evolves. We are very excited where we (Clicktivated) are positioned and even more excited about the massive evolution and expansion happening with video. The days of relying on basic exposure are over, true engagement whenever and wherever through video is finally here!
CG: Entrepreneurship is rife with challenges. What advice would you give to other entrepreneurs hoping to follow in your footsteps?
CR: Oh boy, where to start…..being an entrepreneur is great, you get to pick your hours, what you do and who you work with. But as glamorous as this may sound, being an entrepreneur is anything but. It's an enormous responsibility and daily grind. There are high high's and real low low's. It's all about being able to stay focused, being open to adjusting on the fly and staying dedicated to whatever cause you are trying to solve. A couple pieces of advice I would give are 1) Be patent, everything takes longer than you think or would ever want. This is especially true when it comes to development so try to keep everything in context, plan far out in advance and allow yourself a nice cushion. Trust me when I say, this will help with your mental state and stress level ahead of a client launch. 2) Stay the course, until you need to adjust: It's easy to get distracted and wander off chasing "one off's" but it's important to stay focused on the main objectives. But don't be afraid to make adjustments when they need to be made. 3) So cliché, but don't sweat the small stuff. You will find yourself stressing over, well, almost everything so try to keep everything in context and don't let the small stuff affect your mental state. 4) You do you. Everyone is different, we all have different styles and methods on how to get things done. You will hear a lot of outside "feedback" on your process and methods, some will be good but some, well, will be a head scratcher. Don't be afraid or against outside help and feedback, most people are there to truly help, but just make sure to pick out the things that work with you. 5) Trust your gut.
Related
Popular in the Community