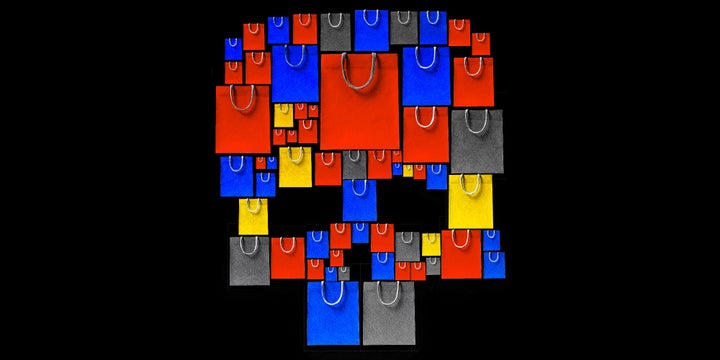 Working a retail job was once a rite of passage for teenagers. It was stitched so deeply into the fabric of adolescence that stores were the obvious setting for period cult movies (Think: "Clerks" and "Empire Records").
And working retail didn't just come with decent wages. Some jobs also offered invaluable social currency. Getting hired at Abercrombie & Fitch during the late '90s and early aughts, for example, meant you were inarguably conventionally pretty.
But after the year 2000, employment rates among teenagers ― and in the retail space in particular ― started to drop, steeply, according to a report released last year by Pew Research Center. While employment figures are usually tied to the health of the economy, recessions weren't the key driver of the decline. Neither was the rise of Amazon or e-commerce. Fewer teens now work over summer break mostly because for many, it's not worth it. They also have better things to do: They take summer courses, get internships or volunteer to support organizations and communities in need, experts say.
Up until 2000, about half of 16- to 19-year-olds in the U.S. worked some sort of job over the summer, according to Pew. By 2017, that figure dropped to a third of teens. The retail space has seen some of the more dramatic declines among young people. In July 2000, more than 2 million teens had retail jobs. In July 2017, just over 1.3 million teenagers did ― marking a 35 percent decline.
Retail is no longer as alluring as it once was. Wages began to stagnate in the early '80s and are no longer keeping in step with inflation, said Doug Stephens, founder of Retail Prophet, a group that advises retail brands. Because middle management jobs have been drastically reduced, it's much more difficult to get promoted in the retail space, he added.
"Retail ― as a career ― made sense for a young person to pursue," Stephens said. "That's no longer the case."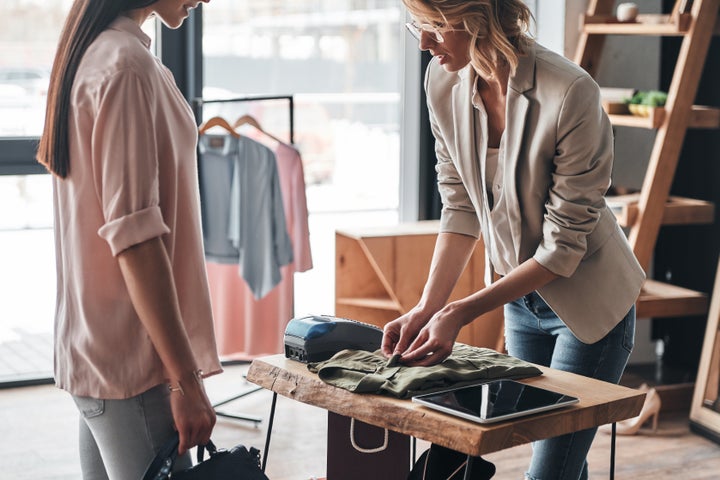 Employment among teens changed dramatically in 1991 when, the economy recovered from a recession, but employment rates for this demographic didn't, as it had in years past, Pew noted in its report. A number of economic and sociological factors that affected teen employment had taken hold and remain in place today.
For one, there's more competition for low-skill, entry-level jobs. Baby boomers are retiring later and taking jobs in retail and service industries that were once reserved for teenagers. Teens are also competing with young, underemployed college graduates and immigrants, according to the Bureau of Labor Statistics.
And the jobs themselves have changed as well. Stores have cut back on sales jobs, and now hire more employees to help in the backroom, in warehouses and with logistics to keep up with the online ordering demand, said Andrew Challenger, vice president of Challenger Grey, a job placement firm.
"There are still jobs," he noted. "They're just different jobs."
Teenagers, in general, are also getting paid less, which is factoring into their decision-making. In 2014, the median hourly wage for teens was $8.43, down from $9.09 in 2002, according to BLS. So, even though college tuition costs have skyrocketed in recent years, teenagers have found that part-time work won't make that much of a dent in their mounting debt, according to the BLS. Many, instead, are opting to apply for financial aid, tax credits or deductions. More parents are borrowing to pay college tuition, too.
Young people are also motivated to volunteer for causes they care about in order to try and change the world around them.
After her sophomore year of high school, Alanna Miller, now 18, spent her summer working at T.J. Maxx. But the Dallas-Fort Worth teen said her priorities shifted dramatically last winter when she was assigned to research the issue of universal background checks for firearms for her debate team. Miller has grown up in an era of mass shootings and has been undergoing routine lockdown drills since kindergarten.
When Miller learned about the grassroots movement Moms Demand Action for Gun Sense in America as part of her debate research, she decided to join the group's youth chapter, Students Demand Action, as a local leader.
When she was hired to work at a retail store called Beauty Brands last summer, she decided to delay her start date, so she could commit the entirety of June and July to volunteering for the organization. She said it was a sacrifice for her to give up the $10 an hour wages for that period of time, but she felt it was worth it.
"It feels a little bit like a responsibility and also honor to do this work," Miller told HuffPost. "I've seen changes in my community and there's hope in that."
During the school year, Miller balances her volunteer work with her sales job and academics.
Miller said volunteering has become a trend among her peers. So much so, that it's considered an extracurricular just as much as, say, football and other more traditional high school activities.
Growth in volunteering among U.S. teens coincided with the decline in summer employment. The percentage of teenagers who volunteer more than doubled between 1989 and 2005, from 13 percent to 28 percent, according to the Corporation for National and Community Service. The organization released a new report in October, which found that 28 percent of teens between the ages of 16 and 19 volunteered last year, a figure that's remained pretty steady since the organization started tracking rates in 2002.
This demographic is involved in a range of volunteer efforts; 43 percent fundraise or sell items to raise money for causes, and 33 percent mentor youth.
"This generation does more philanthropic work. They're spending summers building houses in hurricane-stricken areas," said Challenger. "It really helps on their college applications in a way that scooping ice cream at Dairy Queen doesn't necessarily do."
In addition to making a difference in their communities, young people also feel pressure to pursue opportunities that will spruce up their résumés for college and beyond.
Mel Spiegel, 22, a recent graduate of Colgate University, spent every summer in college doing a combination of interning and volunteering. While on break each year, Spiegel had at least three internships and also budgeted time for volunteering with New York Cares, a nonprofit that facilitates both long- and short-term volunteer projects for New Yorkers. Before heading off to an internship, Spiegel would often prepare and serve breakfast at a soup kitchen in New York City.
"Young people are more motivated now to give back than ever," Spiegel said. "Our generation feels like we need to take action to change the status quo in our communities."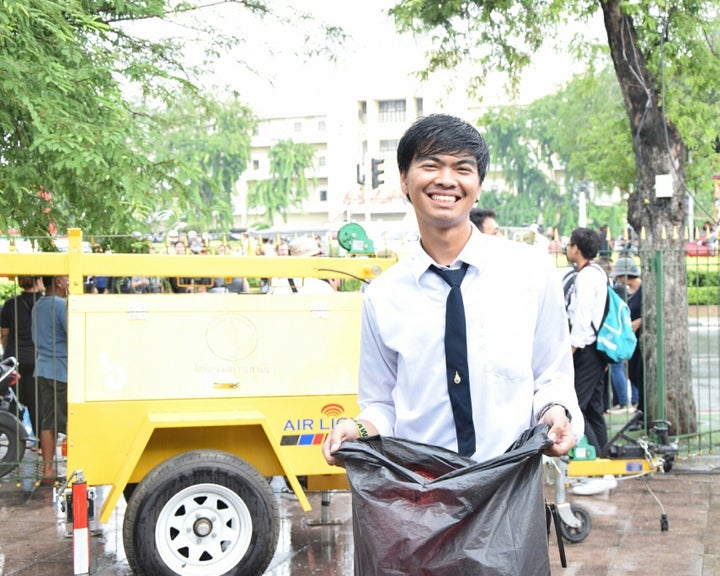 Changes in school schedules and academic rigor also interfere with teenagers' ability to work. The school year for many students starts before Labor Day, making it difficult for teens to commit to summer jobs. More young people take Advanced Placement courses and other classes to prepare for college.
Still, taking an unpaid internship over an hourly-wage gig remains a privilege for teens who can afford to forgo the steady extra income. For teenagers who do work over the summer, it's unlikely they'll be spending their days folding T-shirts or peddling jeans. They're also not getting as many jobs in manufacturing or construction, which has declined among this demographic since 2000. There's been a "modest" uptick in the number of teens who get jobs in the arts, entertainment and recreation. In 2017, 8.7 percent of teens worked in that industry, compared with 7.5 percent in 2000, according to Pew.
But the employment rate among teens isn't going to increase anytime soon, experts say. By 2024, there should be an even lower teen participation rate in the workforce, according to BLS.
"It's a huge drop," said Challenger of the decline in youth employment rates. "It's not that teenagers are lazy. They're making a rational choice that the world around them has changed."
This is part of our five-story series spotlighting the current state of retail in America.
Related
Popular in the Community